Welcome back to the story of plastic in Canada. Last time, we made our way down the decrepit and leaky Line 5 pipeline. Today, we've arrived at the end of that pipeline where we'll be taking a tour of Canada's "Chemical Valley"—a cluster of refineries in southwestern Ontario that will turn oil transported by Line 5 into plastics and petrochemicals. 
This Plastic Free July, we're sharing the full story—and impacts—of plastics in Canada. We're taking you on a step-by-step journey that exposes the true cost of the plastic lifecycle. Ontario is a hub for the polluting oil refining and related plastics industry. And at the centre of this toxic hub is the Anishinaabe community of Aamjiwnaang.

What and Where is Chemical Valley?
As we mentioned in our previous blog, oil is shipped from the Canadian Prairies through a network of pipelines (including the 70-year-old Line 5) to "Chemical Valley" in Sarnia, ON. This cluster of refineries is where oil is processed  into gasoline and other chemicals, including those used to make plastics. 
Unfortunately, Chemical Valley lies in the traditional territory of the people of Aamjiwnaang. It's ground zero for the harms caused by runaway plastic production and the associated effects of colonization and environmental racism in Canada. Ten per cent of Ontario's industrial air pollution is emitted within 25 kilometres of Aamjiwnaang.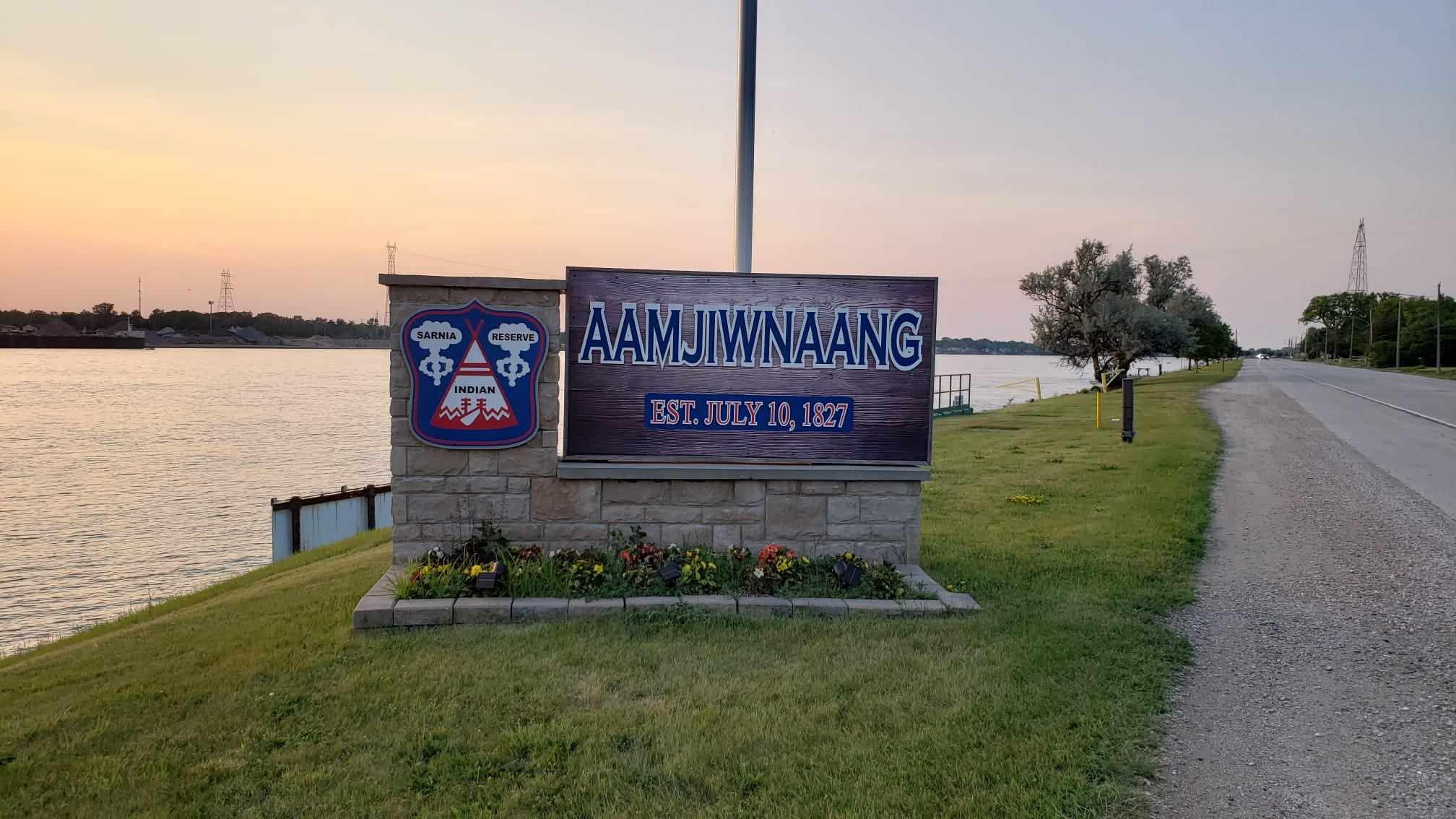 Among the culprits for the poisoned air are the millions of tonnes of plastic and its chemical ingredients produced in and around the reserve. Pollution from these activities threatens people's health and overwhelms local ecosystems stewarded by ancestors of the community since time immemorial. 
Plastic Production Harms Human Health and Human Rights
Two of Canada's three Big Plastic producers – the ones who are suing the government for regulating plastics – have plants in Chemical Valley: Imperial Oil (which also mines the Alberta tar sands and refines crude oil) and Nova Chemicals. Imperial and Nova both make plastics and related chemicals, including benzene. 
This cancer-causing chemical then becomes the ingredient for yet other plastic products. Not far from Imperial Oil and Nova Chemicals, and across the road from the Aamjiwnaang First Nation Administration office, INEOS Styrolution processes benzene into styrene. Styrene is itself a probable carcinogen and key ingredient of the plastic that gets turned into foam meat trays, packing peanuts and yogurt cups. 

INEOS is the top benzene polluter in Chemical Valley and pumps much more into the air than the provincial standard allows. So much so that the provincial government granted the company an exemption permitting it to exceed the limits for benzene pollution on that site. But the company still can't get a handle on its benzene pollution problem. INEOS has subject to provincial orders since 2019 for surpassing what its overly-generous provincial exemption allows and has not brought emissions down in the intervening years.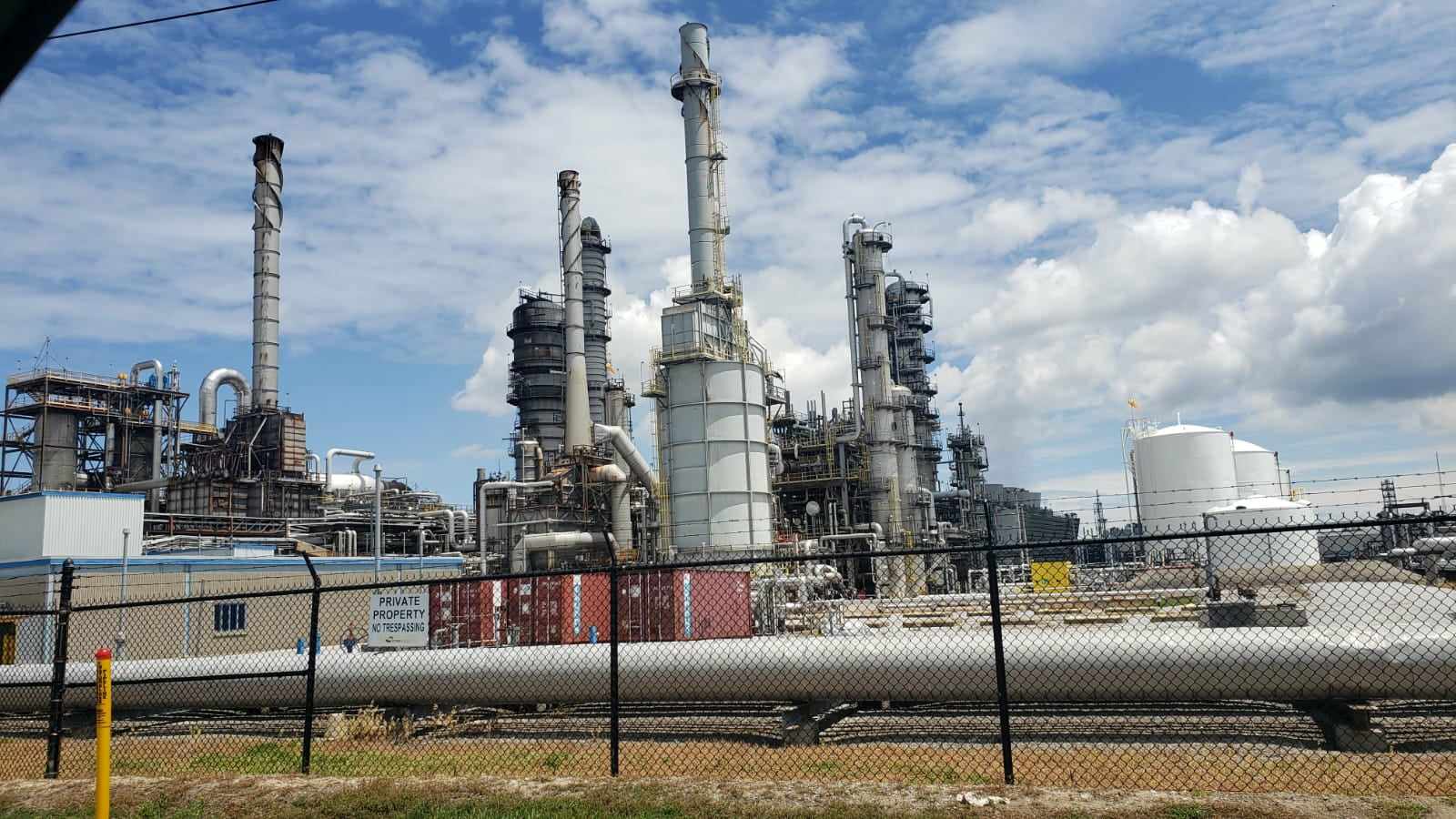 Air monitoring at Aamjiwnaang reveals that the community is living with more than 100 times the benzene detected in the air in each of Toronto and Ottawa. People living and working nearby are prisoners to this ongoing dangerous level of pollution and there's no sign that government authorities will make it stop. 
But the cancer risks don't stop at the petrochemical plants. The raw plastic from these plants gets sent to manufacturers to make the plastic products that we use every day. People who produce plastic car parts, for example, have a higher risk of breast cancer linked to their workplace exposure to carcinogens and endocrine disrupting chemicals. The human health harms arising from chemical production and plastic manufacturing are real, and all for what?
How Can We Reduce the Harms Caused by Plastic Pollution?
Some six million tonnes of plastic are put on the market in Canada each year. More than a third of it is used for packaging that we use once—often for a very short time—before throwing it away. In the name of sandwich bags, foam meat trays and snack pouches, we are destroying communities, human health and rich ecosystems that were protected and enjoyed by Indigenous people for millennia before the discovery of oil for industry. 
We need to make and use less plastic. Instead of seeing plastic as a benign, inexpensive, disposable material, we need to recognize the environmental and human health harms caused from pipeline to landfill and beyond. Plastic should be used sparingly and only for things that have a long and useful life – lightweight parts for transit vehicles or medical devices, say. It's also important that plastic be free of harmful chemical ingredients.
It's time to get rid of throwaway plastics and shut down polluting industries in favour of a fair economy that prioritizes safe work and the reduction and reuse of the materials we use every day. Let the people of Aamjiwnaang breathe freely again.