This post was co-written by Michelle Woodhouse, Program Manager, Fresh Water
Welcome to stop number two on the journey of plastic in Canada. We've left the Athabasca region and the destructive tar sands. Next, we'll take a disturbing trip down Enbridge's Line 5 pipeline which transports oil mined in Alberta to refineries in eastern Canada. 
This Plastic Free July, we're sharing the full story—and impacts—of plastics in Canada. Throughout the month of July, we're taking you on a step-by-step journey that exposes the true cost of the plastic lifecycle. Oil and gas pipelines are a crucial link in the destructive cycle of plastics and one particular pipeline, Enbridge's Line 5, deserves our attention.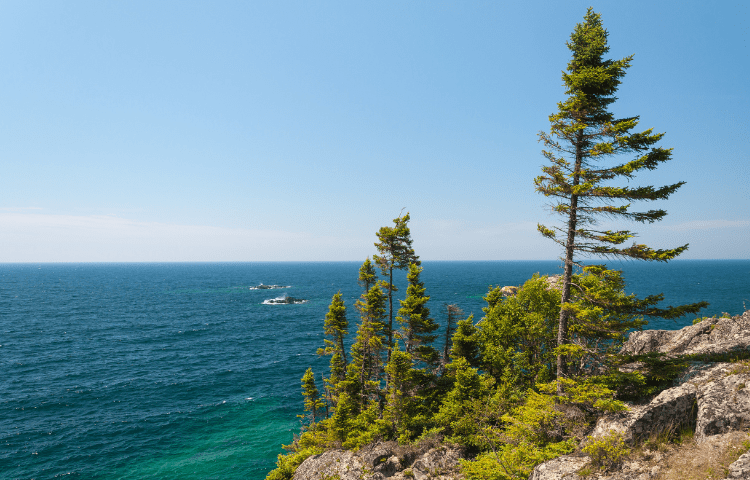 Almost all plastic is made from fossil fuels. Once extracted, crude oil is shipped thousands of kilometres from Alberta to refineries and petrochemical plants across North America (including Sarnia, Ontario) to make plastics and other chemical products.
What Is the Line 5 Pipeline and What Does It Have to Do With Plastic Pollution?
Line 5, owned by Enbridge, is part of a network of pipelines that criss-cross North America, cutting through Indigenous territories to ferry their toxic bounty from oil and gas extraction sites to refineries, ports and petrochemical plants all over the continent. 
Line 5 starts on the US side of the border in Superior, Wisconsin, where it is partly fed by a pipeline running from Alberta's tar sands. The 70-year-old pipeline then trespasses on the territory of the Bad River Tribe, an Anishinaabe community on the south shore of Lake Superior. It continues east to cut through the sacred and ecologically precious Straits of Mackinac, which connects Lake Superior to Lake Huron, before feeding oil refineries and petrochemical plants in one of Canada's major plastics producing hubs in Sarnia — the traditional territory of the Anishinabek Nation and home to the Aamjiwnaang First Nation.
Oil delivered to Sarnia through Line 5 gets refined into fuel and chemicals. One such chemical is benzene, a known carcinogen,used to make polystyrene foam (e.g. meat trays, packing peanuts, takeout food containers) and other harmful plastics.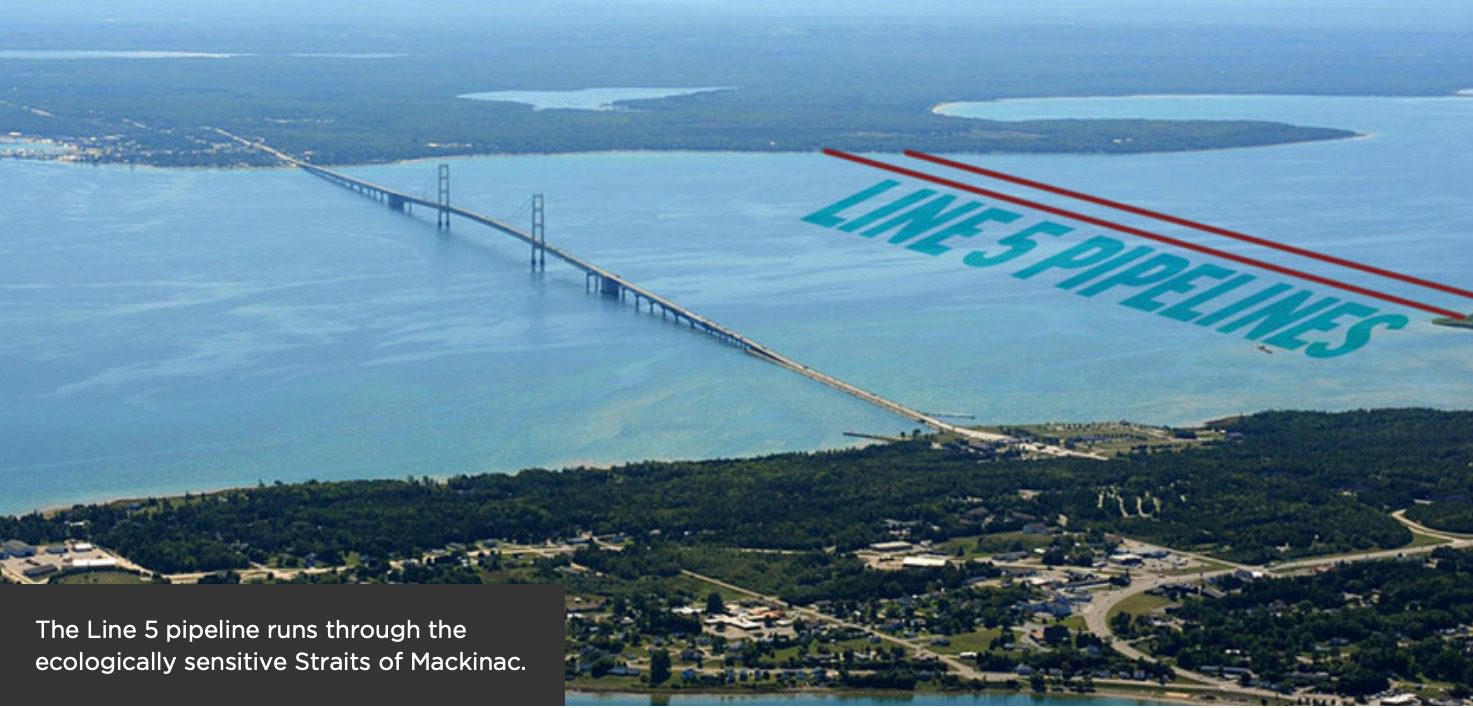 Pipelines Like Line 5 Violate Indigenous Rights and Threaten the Environment
Pipelines are controversial, not least because they threaten ecological and human health and cause significant harm when they rupture. And leaks and large spills certainly happen. The worst inland spill in US history occurred when more than 1 million gallons of heavy crude from another Enbridge pipeline poured into the Kalamazoo River watershed in 2010. Line 5, too, has already dumped some 4.5 million litres of crude oil in the surrounding waters from 29 documented leaks since it was built in 1953. The biggest spill to date forced the evacuation of 500 people in Crystal Falls, Michigan, in 1999. 

Because of the deteriorating state of the 70-year-old Line 5 and the threats it poses to their health and life ways, the Bad River Tribe is fighting to get the pipeline permanently removed from its territory and watershed. The tribe recently won an order in US federal court to shut down the segment of the pipeline that runs through its territory within three years. But every passing year, the likelihood of a catastrophic spill from Line 5 increases. Such a spill would ruin ecologically sensitive and sacred areas and poison the Great Lakes, the drinking water source for millions of people in the region.
Shockingly, the Canadian government is taking Enbridge's side in the dispute, using a 1977 agreement with the US government to insist on the protection and ongoing operation of the pipeline. This, despite evidence that Canada doesn't need Line 5.
The federal government has chosen to keep the oil flowing – and grease Enbridge's interests – at the expense of the sovereignty and inherent rights of Indigenous peoples on both sides of the Canada-US border who want the pipeline shut down. Canada's position also puts the protection of the environment and the drinking water of millions of people at risk.
Representatives of 51 Tribal and First Nations on both sides of the Canada-US border submitted a report earlier this year to the United Nations calling for Canada to get out of the way of the shutdown of Line 5. Please join these Indigenous leaders in calling for the Government of Canada to drop its demand to keep Line 5 open. Take action here.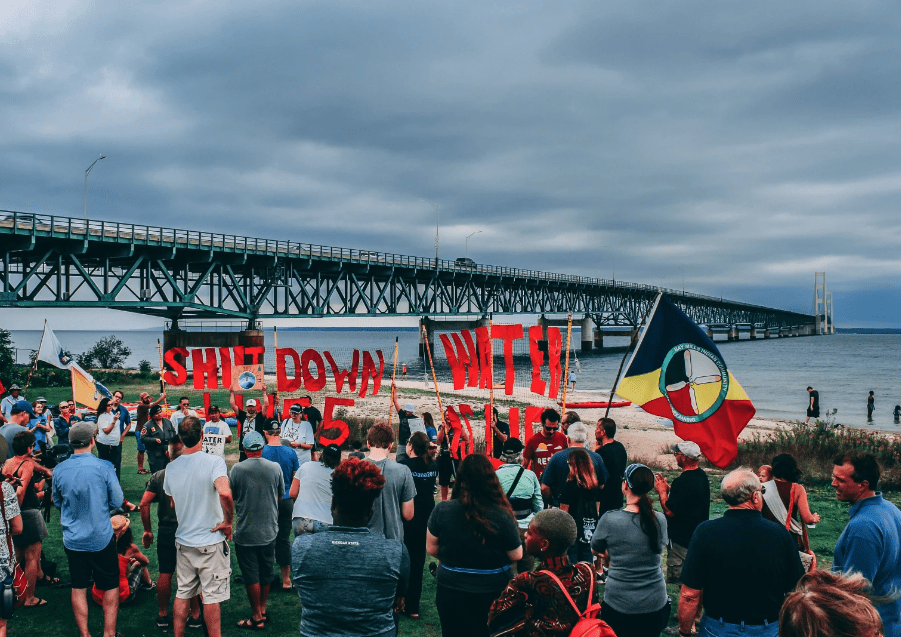 More Plastic Means More Pipelines
Plastic production is set to triple by the year 2050—it's quite literally the fossil fuel industry's plan B as we begin transitioning towards green energy. And so, plastic and pipelines are intrinsically linked. Increased plastic production is just a way to prop up demand for oil and gas (and the pipelines that transport them) as the industry begins to sunset. We must not allow this to happen. 
Take action! Tell the government we must do more to end plastic pollution.