Nearly two years after filing an outrageous lawsuit against the federal government, Big Plastic is getting its day in court. The industry is trying to stop much-needed federal regulation of plastics, and we'll be there to greet them.
On March 7, Canada's biggest plastic producers are taking over a Toronto courtroom in a desperate effort to convince a judge that plastic pollution is not the threat to the environment, wildlife and human health that we all know it is. 
The companies behind the lawsuit will produce more than 4 million tonnes of polyethylene in Canada this year from oil and gas extracted in Alberta's oil sands, North American natural gas wells and fracking. Polyethylene is a type of plastic that is used to make single-use packaging like food wrappers, plastic bags and detergent bottles that often get used for a short time before being thrown away, where it can persist in the environment for hundreds of years.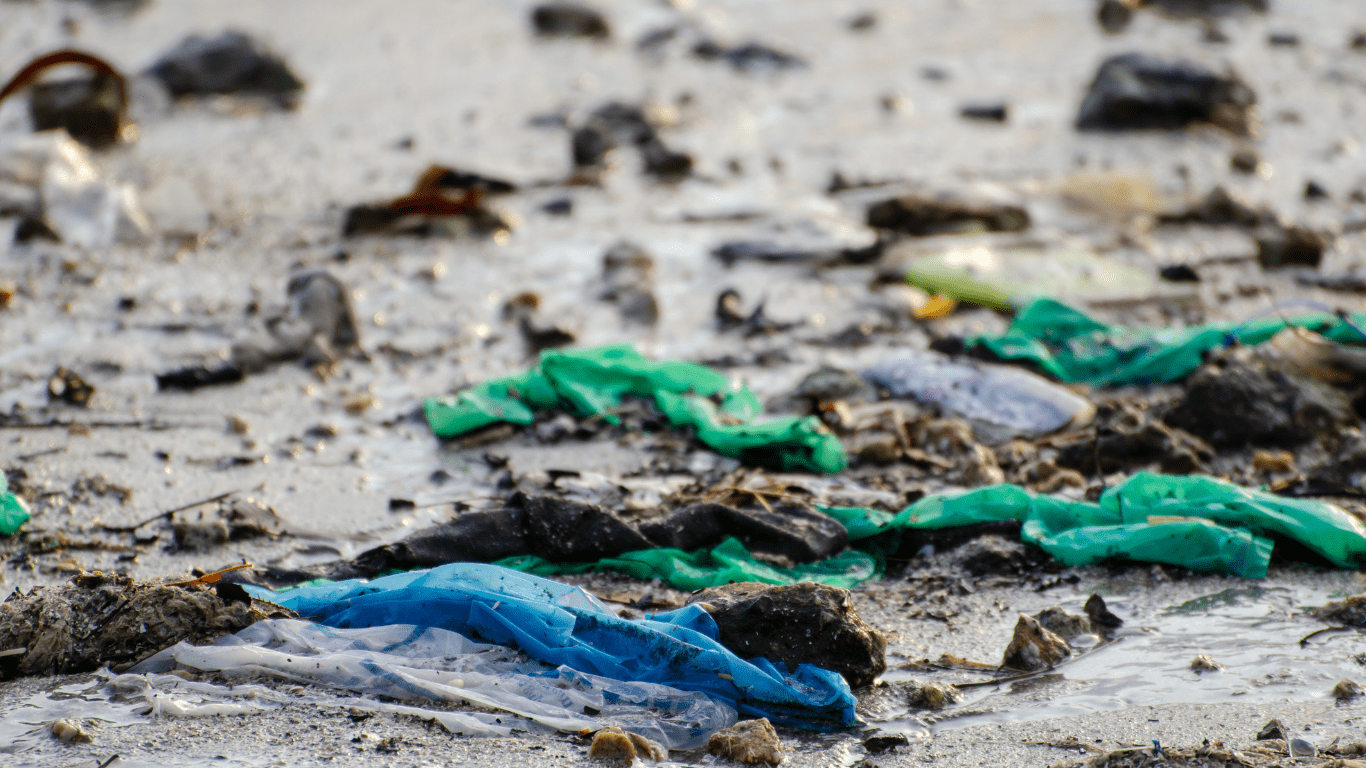 Dow Chemical, Imperial Oil and Nova Chemicals are not exactly household names, but they've been busy for decades introducing some of the world's most persistent pollution into the environment and our bodies. 
Here's a short list of their exploits:
Dow Chemical
Introduced Styrofoam in 1937, which persists in the environment, potentially leaching cancer-linked chemicals. 

Introduced Saran wrap in 1953, helping to herald a long era of throwaway and virtually non-recyclable plastic packaging that continues to this day.

Owes hundreds of millions of dollars in payments to victims of asbestos and silicone breast implants after years of prioritizing profit over environmental safety and human health.  

Warns investors in a recent

Annual Report

that "new or more restrictive regulations and rules related to plastic waste could reduce demand for the Company's plastic products and could negatively impact the Company's financial results." 

Pretends recycling will solve the world's plastic pollution crisis but the so-called solutions are repeatedly uncovered as greenwashing, including just this month
Imperial Oil
NOVA Chemicals
NOVA is the biggest producer of plastic in Canada. 

The company started out as part of an Alberta Crown Corporation and is now wholly owned by a deep-pocketed investment arm of the Abu Dhabi government.

NOVA's owner, Mubadala Investment Company, claims more than $250 billion in assets.

NOVA was

fined $550,000 more than two years after a 2005 spill of cancer-causing benzene

from one of its plants near Sarnia, Ontario. 

It was

fined another $125,000 in 2018

for a spill of brine into a Sarnia-area waterway. 

There were at least six spills of toxic substances reported at Sarnia-area NOVA plants between 2017 and 2020. The surrounding communities, including the Aamjiwnaang First Nation,

pay a high price for business as usual

. 

NOVA lost two recent court cases against Dow Chemical in Canada. The

most recent

involved 82 days of trial and 21 lawyers from six firms. 
These companies – and more – have joined forces under a coalition to sue the federal government. This plastic coalition's stated purpose is to "pursue all legal remedies available to prevent the regulation of plastic manufactured items under CEPA, and to conduct any associated public or government relations activities." They are using their big pockets – on lawyers and PR spin – to undermine federal action on plastic pollution. It's shameful.
Environmental Defence, along with Oceana Canada and Animal Justice, are intervenors in the case to support the federal government's action on plastics – including the recent single-use plastic bans – and make it clear that regulations on plastics are in the interest of the public and the environment.
In Toronto? Join us on March 7 at 12 noon in front of the federal court at 180 Queen St. West to help #StopBigPlastic.