Together we are making a difference

This past year was dominated by environmental bad news – from record breaking heat waves and fires to droughts and floods – all highlighting the critical work needed to address the climate and biodiversity crises and Environmental Defence's role in finding solutions. We did this by offering practical policy advice, holding governments and corporations accountable, and working alongside people and communities to protect our planet.
OUR WORK
Climate & Clean Economy
Fires, floods, crop failures, habitat loss – the impacts of the climate crisis are now weekly headlines, across the globe and in Canada.
Kicking Out Toxic Chemicals
Every day, Canadians are exposed to thousands of toxic chemicals in the products they buy. These chemical exposures are linked to cancer and serious reproductive, behavioural and developmental health impacts. Without strong toxics laws, the burden of this toxic load falls disproportionately on low-income and racialized communities who can't buy their way out of these exposures. We're working hard to increase transparency in labelling regulations, and get rid of toxic chemicals such as bisphenols, phthalates, and PFAS in consumer products so that everyone is safe from exposure.
Safeguarding Canada's Freshwater
The Great Lakes hold 84% of North America's freshwater. But these once pristine sources of water, food, transportation and wonder are struggling. The Great Lakes are facing a multitude of threats—including toxic algae blooms, climate change, pipelines and plastic pollution. We're continuing to work hard to protect these important water bodies.
Ending Plastic Pollution
Plastic causes harmful pollution at every stage of it's lifecycle—from the toxic emissions and greenhouse gasses emitted during manufacturing all the way to when it ends up in landfills, incinerators or our lakes, rivers and communities. Plastic pollution impacts us all, but it causes disproportionate harm to those living next to production and disposal facilities, often low-income and Black, Indigenous and People of Colour communities. This year, we kept the pressure up on the government and industry to do more to protect people living in Canada from plastic pollution.
Ontario Yours to Protect
Over the past year, Ontario's environment was threatened by sprawl development on farmland, wetlands and other natural areas, by proposed mega-highways such as the destructive Highway 413, and by the Ontario government's lack of action on climate change.
YOU
We wouldn't exist without you. You signed petitions, donated your birthday presents, attended our events, wrote and called the government and financially supported our programs.
Everything we do is made possible because of your generosity, enthusiasm, passion, and dedication. You inspire us to continue our work to improve the health of Canadians and our environment.
An Evening of Inspiring Change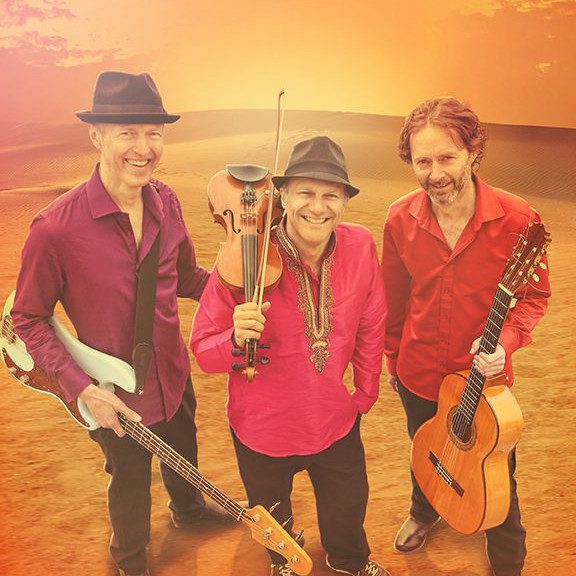 On April 24, 2021, Environmental Defence hosted a virtual fundraising concert: Protecting Ontario's Environment | A Virtual Benefit Concert with Sultans of String.
We were thrilled when Chris McKhool approached us about holding a virtual concert with his 3x JUNO nominee band Sultans of String. In addition to raising critical funds, the concert increased awareness of the systemic erosion of environmental protections in Ontario, and highlighted our campaign to Stop the 413, a proposed mega-highway that would pave over parts of the Greenbelt.
Our over 400 attendees were treated to a fun-filled evening of incredible music, poetry and dance performances by Chris, Kevin Laliberte and Drew Birston as well as special guests Elder Dr. Duke Redbird, Tamar Ilana and Rebecca Campbell. The passion and enthusiasm to protect Ontario's precious wetlands, farmlands and rivers by both performers and attendees was truly inspiring.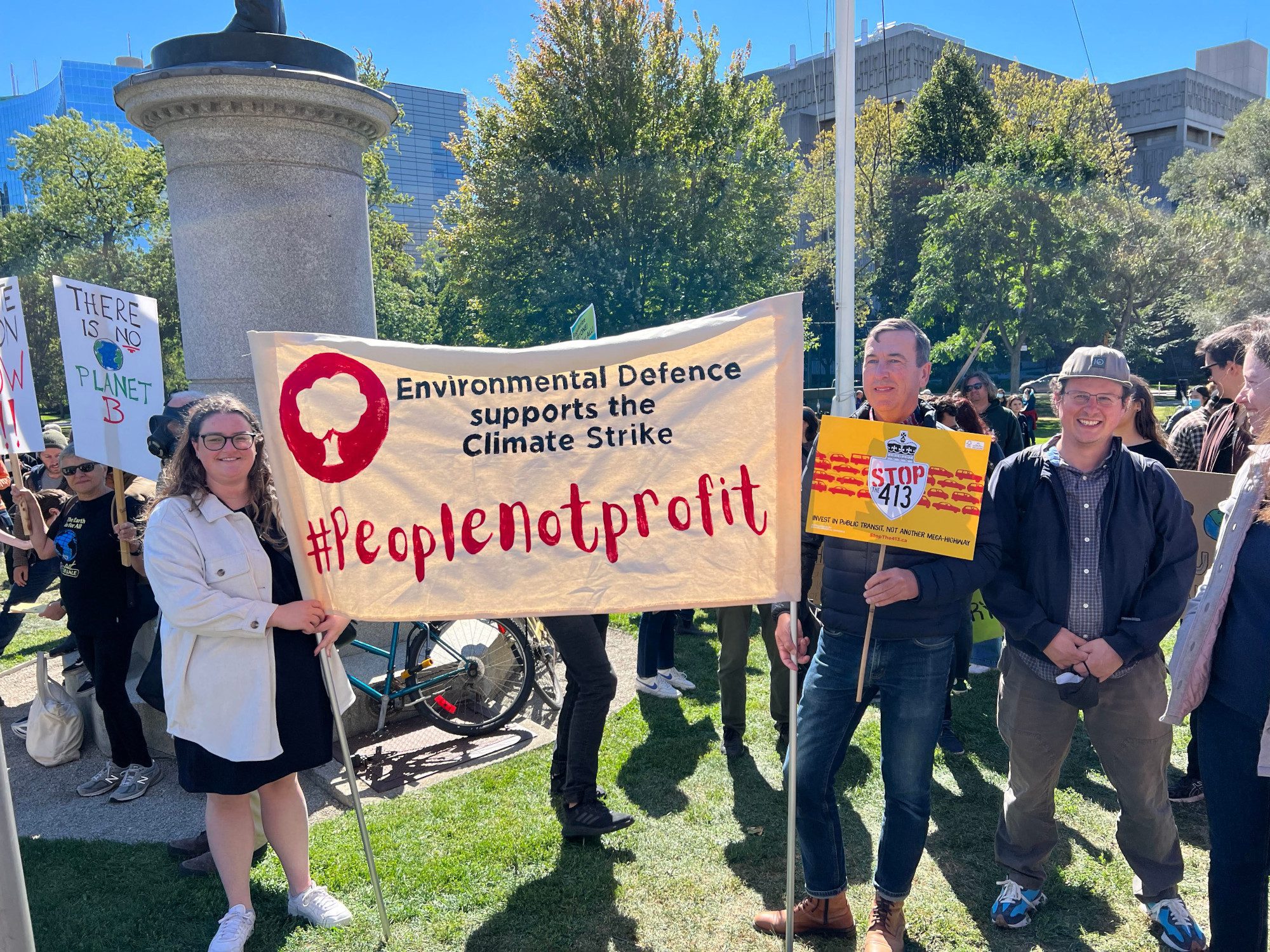 OUR PEOPLE
ENVIRONMENTAL DEFENCE is a team of passionate, creative, and talented people devoted to making positive change happen. Our
staff
and volunteer
board
work hard every day to protect Canada's environment and human health. But we don't do it alone. We also have an
expert advisory committee
that offers ideas, advice, and feedback to help us guide our programs.
Financials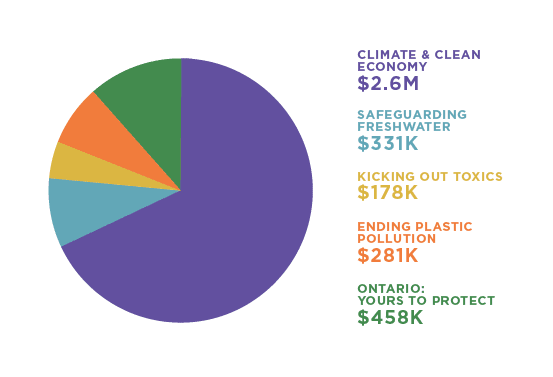 It takes all of our dedicated team working together to deliver the outcomes we've shared in this report. The program, engagement and communications staff along with our finance, development, and administration teams come together and deliver the change we have committed to our funders and supporters. For the full audited financial report, click
here
.
THANK YOU
A BIG THANKS to all of the individuals and organizations who generously supported our efforts between April 1, 2021 and March 31, 2022. Together, we accomplished more than we thought possible, and with your continued support, we know that we can accomplish even more in the year to come.