Today is World Water Day! 
In honour of this occasion, we're highlighting our water programs and sharing with you all the ways Environmental Defence is safeguarding Canada's freshwater.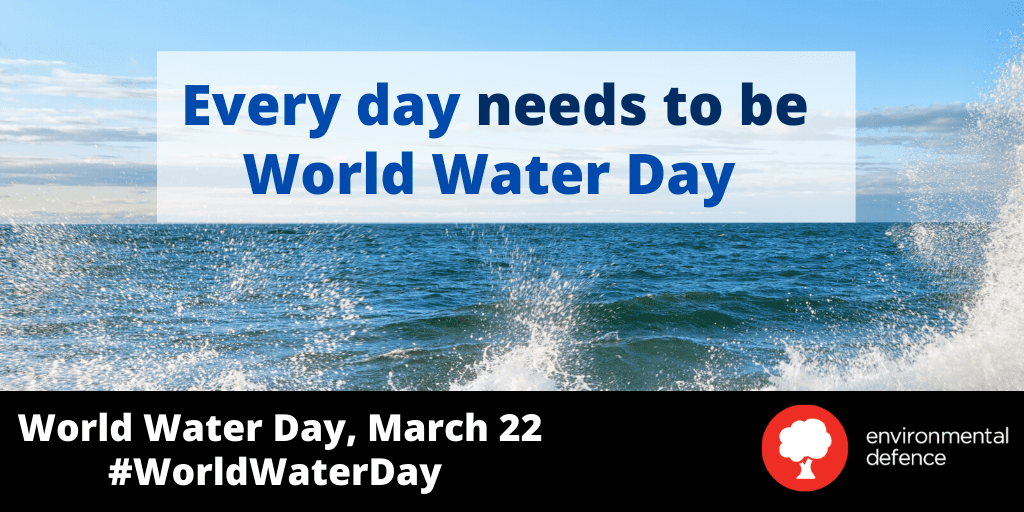 We are passionate about protecting water for today and future generations. Here's how we do it! 
Keeping our Great Lakes great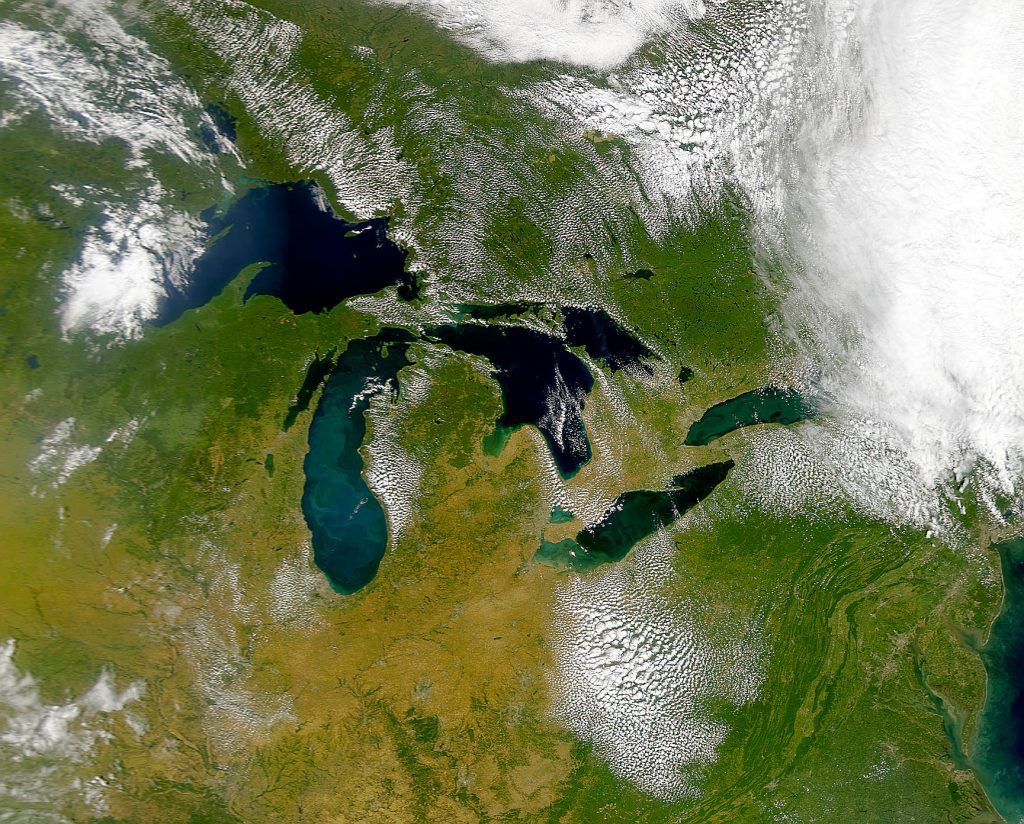 Did you know that the Great Lakes represent 20 per cent of the world's surface freshwater? It's a drinking water source for millions of people, and 80 per cent of Ontarians. They're a global treasure and a unique ecosystem home to thousands of special animals, plants, birds and fish.
HOMES (Huron, Ontario, Michigan, Erie and Superior) is a fun way to remember the names of all the Great Lakes. It's true. They are OUR home. Ninety-eight per cent of Ontario residents live in the Great Lakes basin and rely on the lakes' health for our communities' wellbeing. 
But the Great Lakes are under threat. They face harmful algae blooms, flooding and erosion due to climate change, invasive species, and are filling up with plastic waste. That's why we have several projects and initiatives at Environmental Defence to help protect them and keep them healthy.
Tackling harmful algae blooms in Lake Erie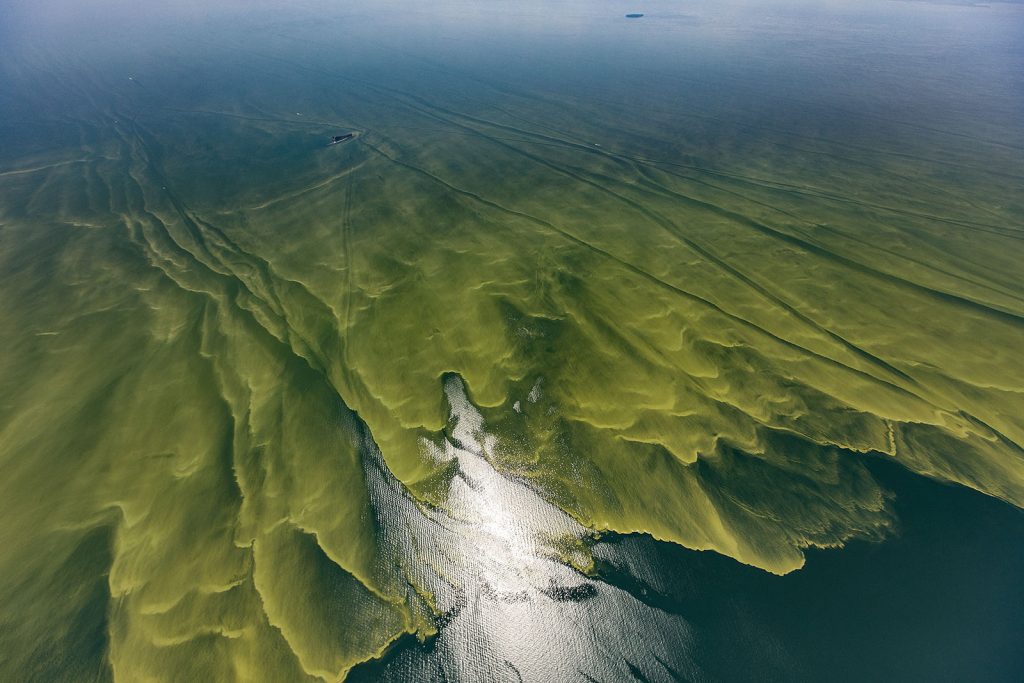 Lake Erie is the most vulnerable of the Great Lakes. It's shallow, warm, and receives waters from the three lakes above it (Superior, Michigan and Huron). It's also surrounded by agricultural lands on either side of the Canada-U.S. border. All of these factors mean that rivers flowing into Lake Erie carry too many nutrients, particularly phosphorus, for the lake to handle. 
The result of excess phosphorus pollution is harmful algae blooms (HABs). These blooms can be toxic and cause major damage to the lake's ecosystem and drinking water intakes. They also deter tourists from the lake's beautiful shorelines. We've been working hard to inspire governments, businesses and individuals to take action in keeping excess phosphorus from polluting Lake Erie. In 2018, following years of pressure to take action, the federal and Ontario governments released a joint action plan to save the lake. To this day, we are keeping the pressure on for that plan to be implemented, and speed up actions to get phosphorus pollution in check.  
In addition to encouraging government action, we also host initiatives so everyday people can show they love Lake Erie, on #WeAreLakeErie day. We hold events and engage the community to show their support in saving Lake Erie. 
Reducing road salt in Ontario's waterways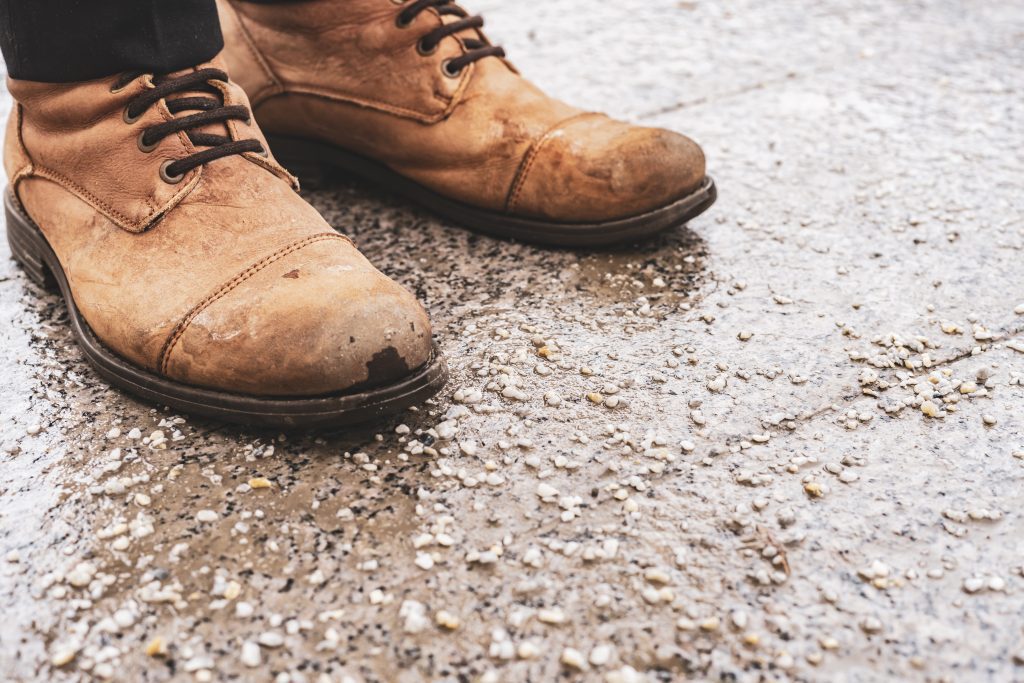 Through the winter months, Environmental Defence works in collaboration with groups like WWF Canada and the Canadian Environmental Law Association to make our waterways #LessSalty. We've been urging the Ontario government to set a standard for salt (chlorides) in freshwater. This action is desperately needed because in some Ontario waterways, especially around the Greater Toronto Area, are becoming increasingly salty—sometimes as salty as the ocean! 
Excess salt in freshwater makes it unlivable for many species like frogs, salamanders, fish and small freshwater creatures like mussels and bugs. On top of wreaking havoc on animals, excess salt also damages our bridges and streets, and can even contaminate the groundwater we use as a source of drinking water. It's never been more important to use less, and that's the mission of our #LessSalty program. 
We're here when water needs us most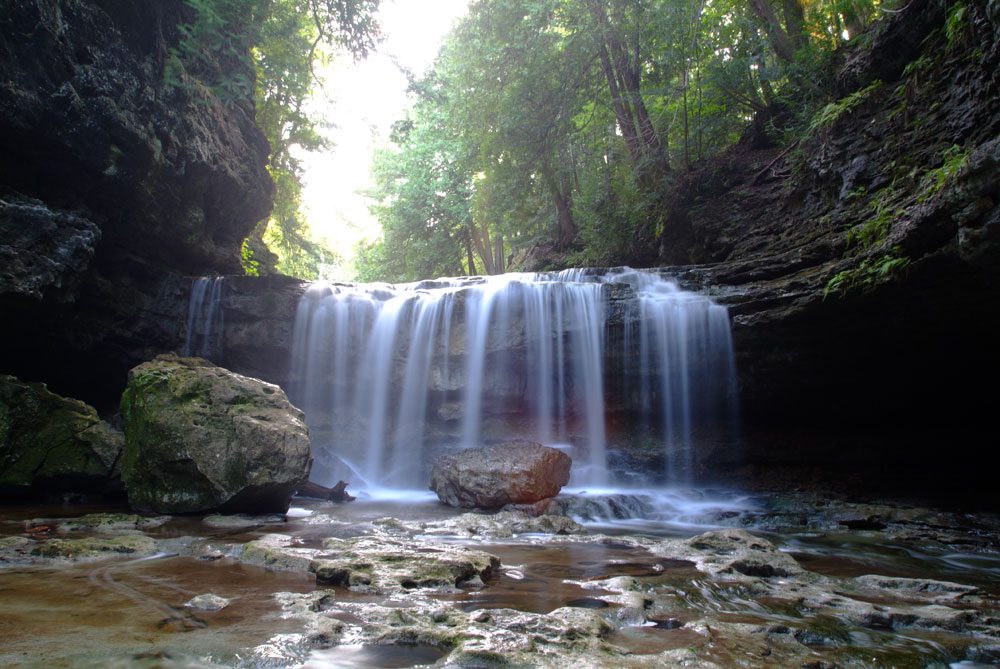 In addition to our core programs that we work on every year, Environmental Defence also steps up when emerging issues happen that could impact our water. For example, we took action, along with thousands of Canadians, when Waukesha and Racine water diversions threatened to set dangerous precedents in taking water out of the Great Lakes.
More recently in Ontario, we've come to the defence of local communities fighting to keep their water out of the hands of giant corporations like Nestlé. Environmental Defence was one of many groups that helped to get the ban on new or expanded water bottling permits in place. We will continue fighting to keep it in place until we have a better system that prioritizes our precious water for communities first and foremost. 
We're always ready to take action when threats to water emerge, and we have had great success when we do. That is all possible because of our amazing group of supporters—like you! Without our supporters signing petitions, calling their MPPs, coming out to events, and donating to our cause, none of this would be possible. Thank you! 
Happy World Water Day from all of us at Environmental Defence.