*This blog was updated on October 31, 2019 to provide the most recent information regarding the status of the water bottling moratorium.
There are only ten weeks left in 2019. And the clock is ticking for the Ontario government to ensure that the province isn't open for pillaging by big bottling companies like Nestlé. That's because when the clock strikes midnight on January 1, Ontario's ban on new or expanded water bottling permits will expire. That means Nestlé and other companies will be able to take even more water out of Ontario's aquifers for profit.
Ontario's ban on new water bottling permits needs an extension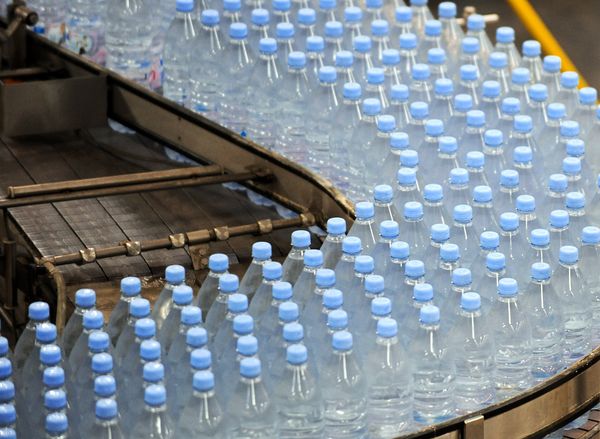 It's up to the government to protect our water. Water bottlers are already taking 4.7 million litres a day from Aberfoyle and Erin, Ont. plants alone. If this ban expires, that number could skyrocket. For example, Nestlé has plans to extract 1.6 million litres per day from the Middlebrook well near Elora, Ont. despite fierce opposition from the local community.
For the past three years, no new permits to take water for bottling were allowed because of the ban. The government hit pause on permits in order to conduct a scientific review of Ontario's groundwater. This science would help make informed decisions on how to protect our most precious resource. But this science is nowhere to be found.
The Ministry of Environment, Conservation and Parks has said the review is now complete. However, the results have yet to be shared with the public. The purpose of the review was to find a new approach to the problematic water bottling industry. But right now, the public is being kept in the dark about its status. The results should be shared with communities, and better policies for managing water bottlers need to be developed.
We're asking the provincial government to keep the ban on new permits in place for as long as it takes to consult on the groundwater research, inform the public, and put in place laws to protect our groundwater long term. Anything less is irresponsible and will put our shared water resources at risk.
Our drinking water is not for sale
From start to finish, the business of bottling water is an ugly one. In most parts of Ontario, fresh clean and safe drinking water comes right out of the tap. Tap water is tested multiple times a day, and Ontario has some of the best rules to protect drinking water in the world. We don't need corporations to bottle public water and sell it back to us. It's our water.
Our drinking water sources, like groundwater aquifers, need to be prioritized for community water supplies and for agricultural irrigation before multinational companies can turn it into profit and plastic waste. That's why it's essential that we keep the moratorium on new or expanded permits in place until the science is published publicly and consulted on.
Urgent action is needed as the clock ticks closer to New Year's Eve. We need all Ontarians to make their voices heard. Take action by sending a letter to the Minister of the Environment, Conservation and Parks Jeff Yurek and your MPP.