It's been two years since the federal and Ontario governments released their joint action plan for addressing harmful algae blooms in Lake Erie. So far, it has been a lot of "plans" but limited action.  That's because their road map on how to save Lake Erie is now a year past due.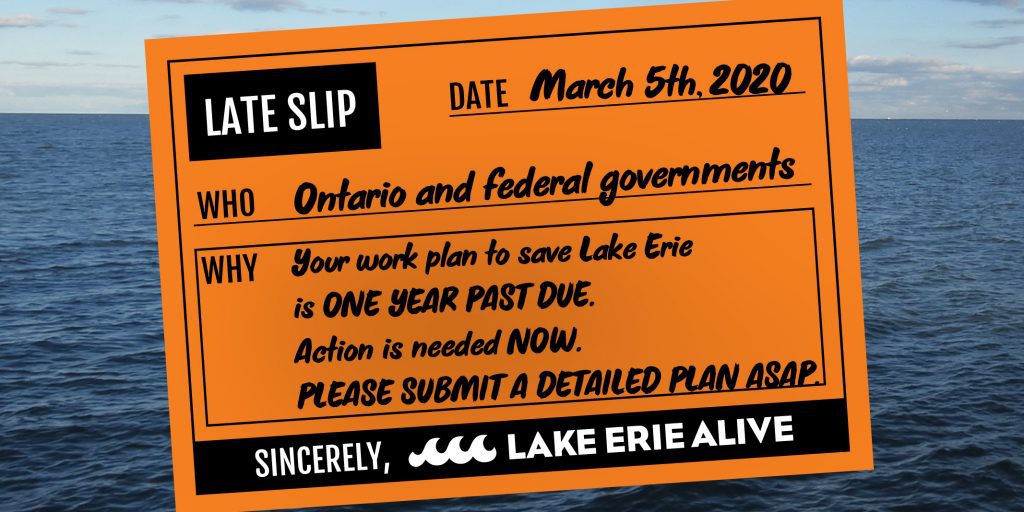 In 2018, governments promised to share a detailed work plan for lake Erie, which would show how the actions will keep phosphorus out of the lake and track success.  The work plan was due no later than February 2019. Well, February 2019 came and went. So did February 2020. And there are still no signs of a work plan that was promised. That means many of the actions in the plan aren't being implemented, and we're not tracking progress or measuring success against the plan's phosphorus reduction goals.
A summer of algae could be around the corner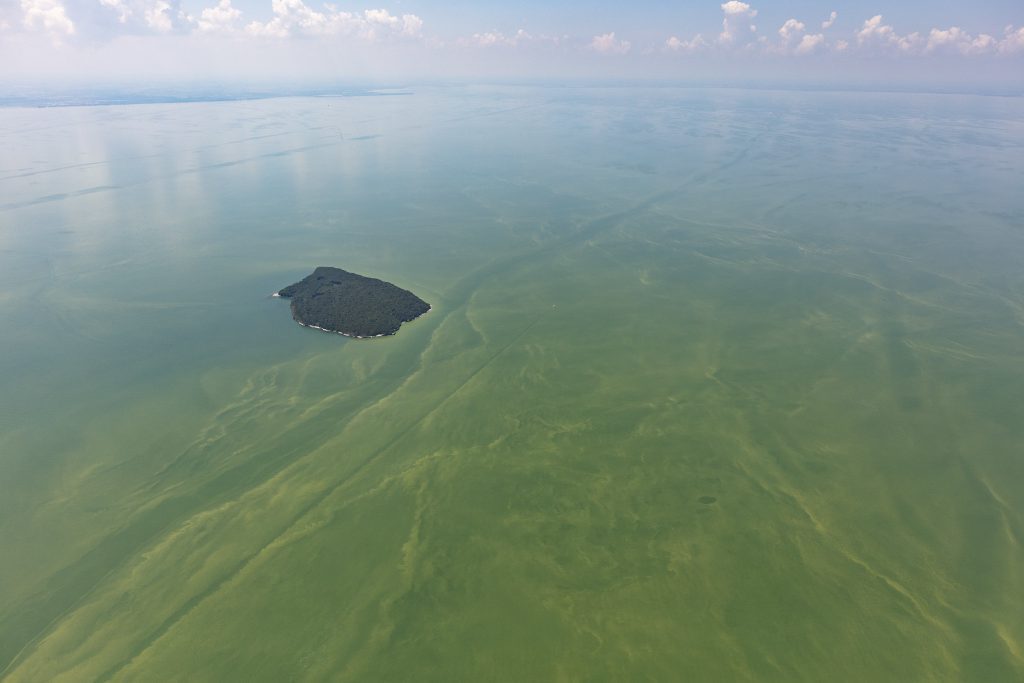 We're only four months away from another algae season, and if it's anything like last year's it could be a doozy. The 2019 algae bloom was rated a 7.3 out of 10 on the severity scale — twice as severe as the year before! These massive and toxic algae blooms impact our drinking water, cause fish die-offs and keep tourists away. If this trend continues, it could cost the local economy up to $297 million every year. And the science shows no sign of the blooms slowing down.
Immediate action is needed for Lake Erie
 Lake Erie clearly can't wait for any more delays. Lake Erie is in poor and deteriorating health, and action is desperately needed. A plan is only as good as how it's implemented, and the devil is in the details. There needs to be interim goals and targets and clarity on how the plan will We have a commitment to achieve the 40 per cent phosphorus reduction that's needed to restore the health of the lake, but no road map to get us there.
The two governments aren't the only partners in this plan. There are municipalities, conservation authorities and agricultural groups who are busy at work following through on their assigned actions from the plan. It's time for the governments to demonstrate leadership and complete a detailed work plan, then share it with the public. Canada and Ontario have now had two years to set their plan into motion, and these delays cannot continue. It's time to roll up the sleeves and get to work keeping excess phosphorus out of Lake Erie.