Together
we made
a lasting impact
Every day, we work to create change. Real change. Change that helps to make a better world. All thanks to the support of thousands of caring Canadians like you.
This past year, we found innovative solutions to some of the planet's biggest problems, to create lasting, meaningful change to protect the environment and human health.
Here's a look back at what we accomplished this past year with your support.
OUR WORK
Safeguarding Canada's Freshwater
Every day, we work to keep Canada's freshwaters clean and safe by preventing pollution.
Climate & Clean Economy
This past year, we worked with governments, businesses, and individuals to fight climate change and create a cleaner economy.
Ending Plastic Pollution
Plastic pollution is a growing crisis around the world. Here at home, we are working to keep plastic out of landfills and your environment.
Kicking Out Toxic Chemicals
We're surrounded by toxic chemicals. They're in many items we use every day, and have links to serious illnesses like cancer and asthma. They also harm our environment. That's why we're working with the government and industry to put stronger rules in place to reduce our exposure.
Creating Livable Communities
In Ontario, we are working to stop rampant urban sprawl from paving over natural spaces and the province's best remaining farmland.
YOU
We wouldn't exist without you. You signed petitions, donated your birthday presents, attended our events, wrote and called the government and financially supported our programs.
Everything we do is made possible because of your generosity, enthusiasm, passion, and dedication. You inspire us to continue our work to improve the health of Canadians and our environment.
An Evening of Inspiring Change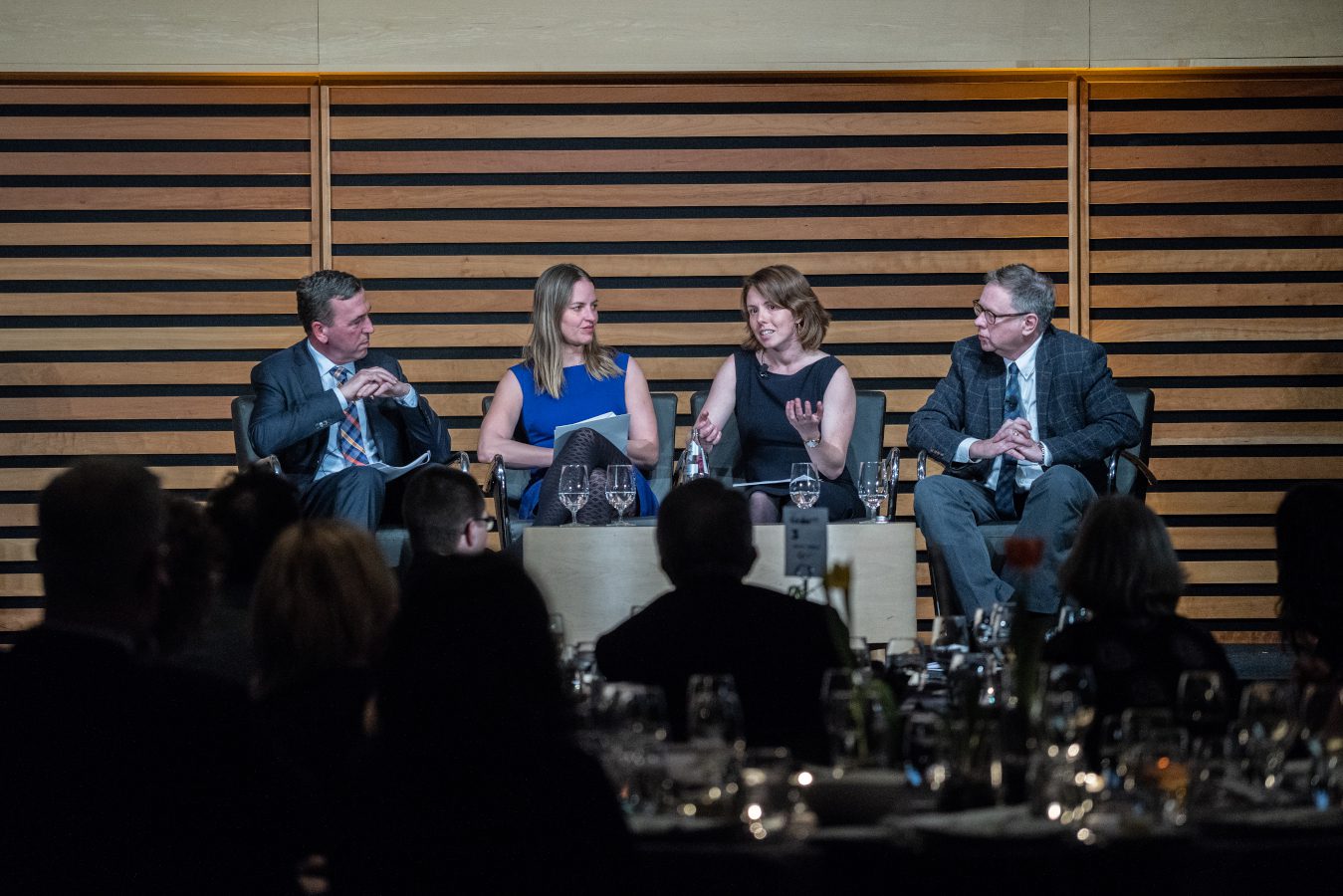 Our 2019 Gala focused on Turning the Plastic Tide and what Canada and Canadians can do to free themselves from the growing threat of plastic pollution. The evening was hosted by The Water Brothers (Alex & Tyler Mifflin) and included an informative discussion with our Executive Director Tim Gray, and experts Bruce Lourie, Lisa Erdle, and Rachel Labbé-Bellas.
The event also featured virtual reality stations showcasing devastating scenes of plastic pollution from the film Anthropocene: The Human Epoch—a documentary created by Ed Burtynsky, Nick de Pencier and Jennifer Baichwal. The night was a huge success in large part to our dedicated sponsors, speakers and guests. Thank you!

GREEN CHAMPION
Award in honour of the recipient's service to protecting Canada's environment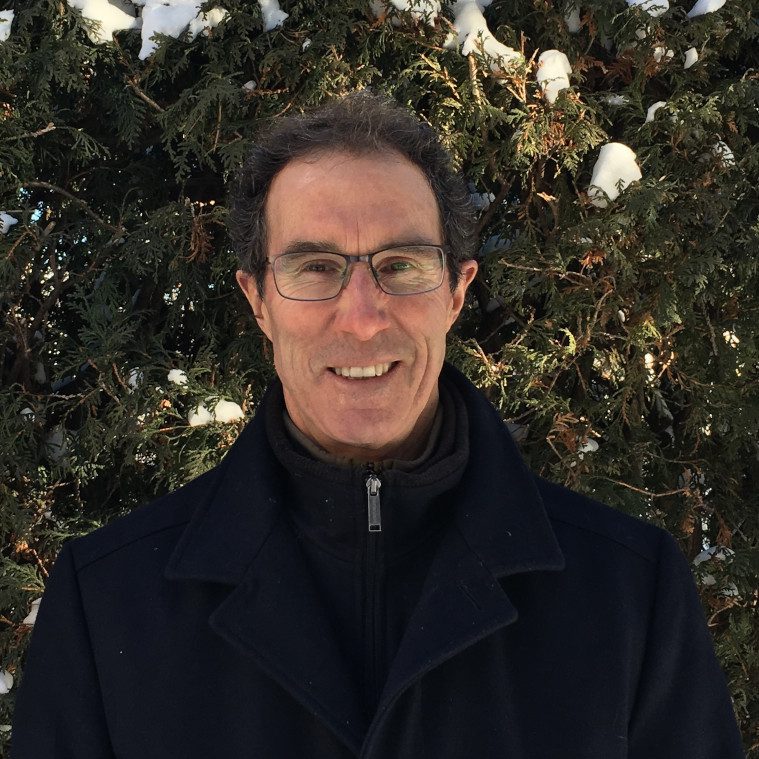 For almost 30 years, Victor Doyle has been at the epicentre of provincial planning in the Greater Golden Horseshoe.
Best known as the "architect" of the Greenbelt, he is a staunch advocate of speaking truth to power—even if it puts you at personal risk. He has been found in conflict of interest twice for publicly releasing reports on the impacts of urban sprawl, which ultimately resulted in him being forced from the Ontario Public Service.
Doyle launched and recently won a successful legal challenge which entrenches the ability of professional civil servants to speak the truth, despite the powerful push-back from industry and governments.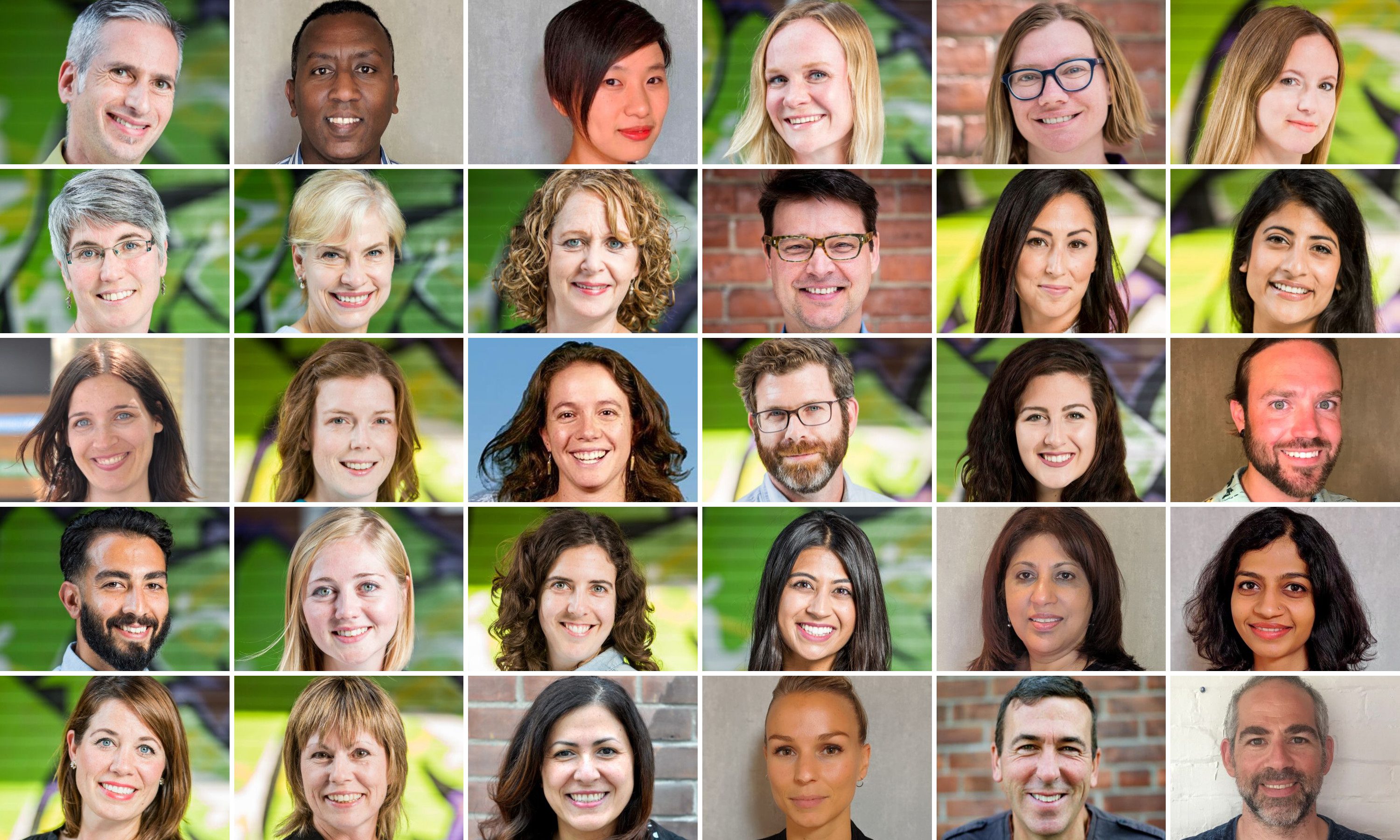 OUR PEOPLE
ENVIRONMENTAL DEFENCE is a team of passionate, creative, and talented people devoted to making positive change happen. Our staff and board work hard every day to protect Canada's environment and human health. But we don't do it alone. We have an expert advisory committee that offers ideas, advice, and feedback to help us develop our campaigns, and we have celebrity partners and a social media team that helps us get the word out about our programs.
Financials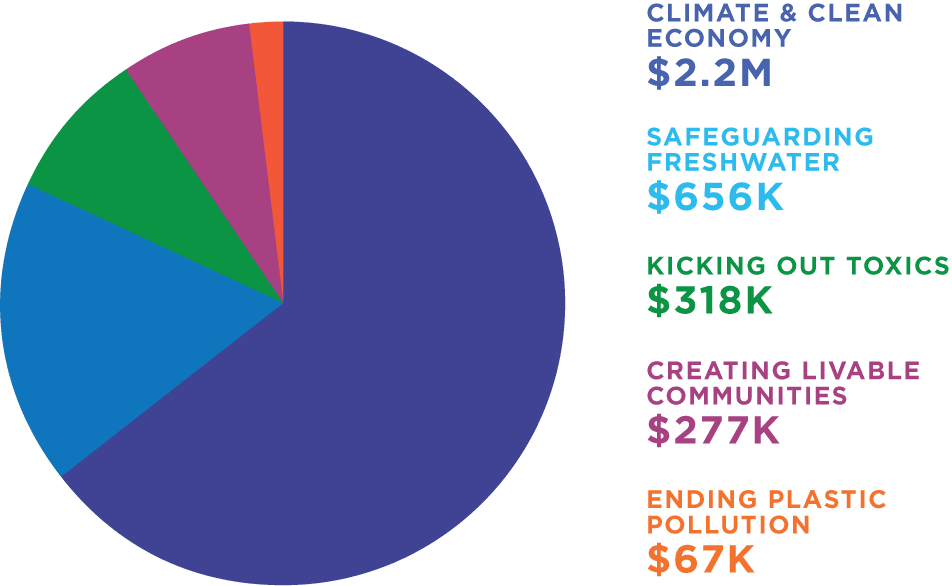 It takes all of our dedicated team working together in our office to deliver the outcomes we've shared in this report. The program, engagement and communications staff (tackling the issues) along with our finance, development, and administration teams (backbone) come together and deliver the change we have committed to our funders and supporters. And of course, we need the space (keeping the lights on) to brainstorm, plan, and implement our work.
For the full audited financial report, click here.
THANK YOU
A BIG THANKS to all of the individuals and organizations who generously supported our efforts between April 1, 2018 and March 31, 2019. Together, we accomplished incredible feats, and with your continued support, we know that we can accomplish even more this coming year.