Ontario recently re-contracted four gas-fired power plants to generate electricity for the province and appears poised to contract more in the near future. 
The plan to increase the use of gas plants comes as several of Ontario's nuclear plants that were generating a portion of our electricity are being retired or refurbished while demand for electricity is expected to rise. 
Take Action: Tell Ontario To Stop Using Fossil Gas Power
Yes, Ontario needs new electricity generation. But rather than ramping up the use of polluting fossil gas, this is the perfect moment for the province to transition to clean and safe renewable energy.
Electricity nerds might be writing off the prospect of new gas plant contracts because of the forthcoming Federal Clean Electricity Regulations (CER). This is a national-level policy being developed to decarbonize electricity systems across the country. But there are loopholes. One is that gas plant contracts signed (or renewed) before 2025 will be able to evade meeting the national CERs beyond 2035 which is when the regulations are supposed to kick in. 
This may explain Ontario's big rush to renew expired or expiring gas contracts now. And it might explain why the Minister of Energy asked the Independent Electricity System Operator (IESO) to speed up an upcoming report on the possibility of phasing out fossil gas.
In its last report on the topic, the IESO claimed that phasing out gas was unrealistic and would cost consumers huge sums of money. But the agency was caught skewing information, suppressing modeling that supported renewable energy options and showed that their use would actually reduce consumers' costs. 
The IESO's report also included fear-mongering about the likelihood of brown-outs and black-outs if fossil gas were to be phased out. The oft-repeated argument is that wind and solar can't be counted on during periods of high demand. But this position fails to take into account the many storage technologies for wind and solar that allow energy to be stored and used during peak demand.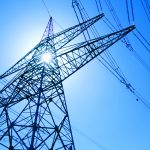 It also ignores immediately available options like hydroelectric power from Quebec that can be cheaply imported and Quebec's hydro reservoirs that can be used as massive energy storage units. There are also newer ideas like installing and using bi-directional chargers for electric vehicles that would allow electricity to be stored and used when needed.
Given the bias of the agency's reports thus far, we can expect a similarly negative prognosis for renewable energy in the coming days. Based on the forthcoming analysis, the Ontario Minister of Energy can say it's impossible to phase out gas and proceed with the government's plan to ramp up the use of fossil gas.
Rather than building new gas plants or re-contracting existing ones, the province could and should be investing in renewable energy and bringing down electricity emissions.
Ontario has a successful track record when it comes to building renewable power. Between 2005 and 2017 Ontario phased-out coal plants, reducing greenhouse gas pollution from our electricity system by 93 per cent. And between 2009 and 2016, Ontario built over 2000 MW of solar power and about 3000 MW of wind power.
Had the current provincial government not canceled over 750 renewable energy projects in its first term, we would already be in a better position.  But it's not too late to make the investments now. 
The cost for wind and solar projects have plummeted in recent years and are now the cheapest form of new electricity generation. With natural gas prices skyrocketing and likely to be volatile for the foreseeable future, we're financially much better off using renewable energy which is cheaper for consumers.
We need to take advantage of the current crisis-opportunity and put Ontario on the path to safe and non-polluting electricity.