Wednesday, the House of Commons passed legislation that could improve Canada's environmental laws and the energy project review process.
In 2012, the previous government gutted protections for Canada's land, air, water and climate. While far from perfect, the new legislation, Bill C-69, is a notable improvement and could help restore public trust in government decision-making on energy projects like pipelines.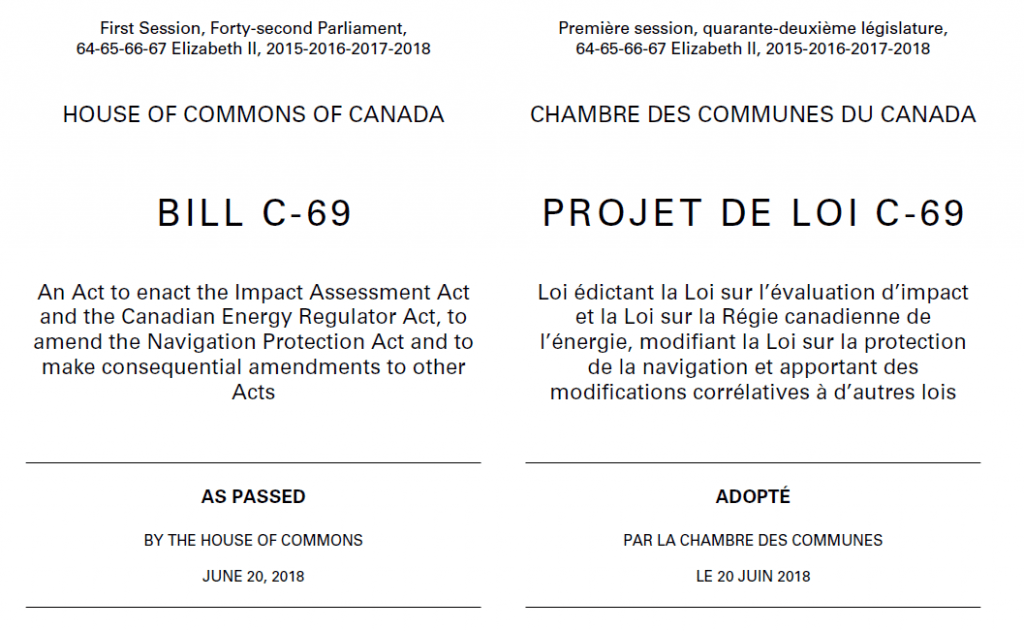 Bill C-69 is a 400-page bill that creates a single new agency to undertake environmental impact assessments of energy and industrial projects (like mines, pipelines, dams and nuclear plants), replaces the broken National Energy Board with a new Canadian Energy Regulator, and updates the laws and processes used to review projects.
So this vote is welcome news, but now Bill C-69 must be passed by the Senate. And the government must draft effective regulations to implement the legislation and fulfill its mandate to fix Canada's broken environmental laws.
Bill C-69 is the result of two years of significant government efforts and consultations with industry, environmental groups, Indigenous peoples and communities from coast to coast. The government has clearly tried to take into account both environmental protection and economic development.
Bill C-69 makes some big improvements over the current laws and processes for reviewing energy and industrial projects, including:
Centralizing all impact assessments and project reviews under one expert agency and limiting the influence of industry-captured regulators like the National Energy Board;
Removing barriers to public participation in project reviews;
Requiring the consideration of a project's contribution to Canada's climate targets;
Recognizing the rights of Indigenous Peoples and enhancing the role of Indigenous peoples in both regulators and project reviews;
Expanding the scope of project reviews to include sustainability, the project's impact on social and health outcomes, its impact on Indigenous rights and cultures, and a consideration of lower-impact alternatives to the project.
The government has also committed to undertake a strategic assessment on climate change, which will consider whether a proposed project hinders or contributes to Canada's ability to meet its climate targets.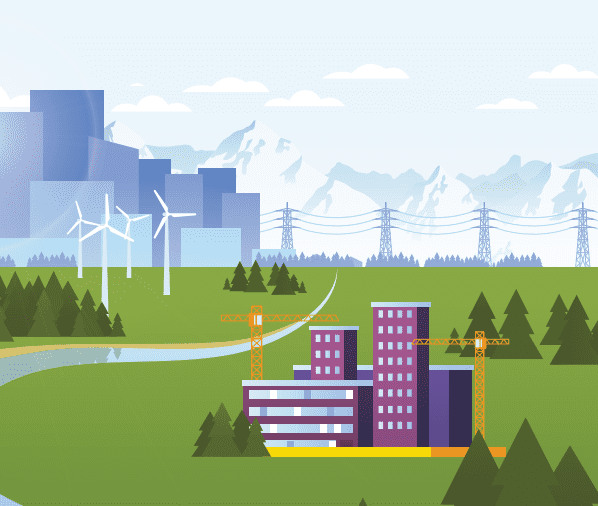 These improvements will go a long way toward restoring public trust and credibility to the project review process, but there are still some significant problems with Bill C-69, such as:
The potential for high-carbon projects, such as fracking, and in situ tar sands, to move forward without a federal review;
The failure to restore lost environmental protection to all of Canada's lakes, rivers and streams;
More authority for the offshore petroleum boards that regulate offshore oil and gas drilling in Atlantic Canada, which are widely seen to be hijacked by industry.
Despite these shortcomings, the passage of Bill C-69 through the House of Commons brings Canada one step closer to fixing Canada's broken environmental laws and restoring public trust in the pipeline project review process.
Now that Bill C-69 has passed the House of Commons, it will head to the Senate in the fall, where Environmental Defence will work to fine-tune and pass the legislation to better protect Canada's water, land, air and climate. We'll also be working with government to develop effective regulations under the Act, enhance opportunities for public participation in project reviews, and ensure energy and industrial projects are aligned with Canada's climate targets.
Let's keep working together to secure environmental laws that will protect the environment and contribute to a climate-safe future. You can help by telling the federal government that all high-carbon projects must receive a federal impact assessment.