The fall sitting of the Ontario Legislature has wrapped. Looking back, we noticed that MPP David Piccini, Ontario's Minister of Environment, Conservation and Parks, made some less than accurate claims about Ontario's environmental record.
Let's take a look
Electric Vehicles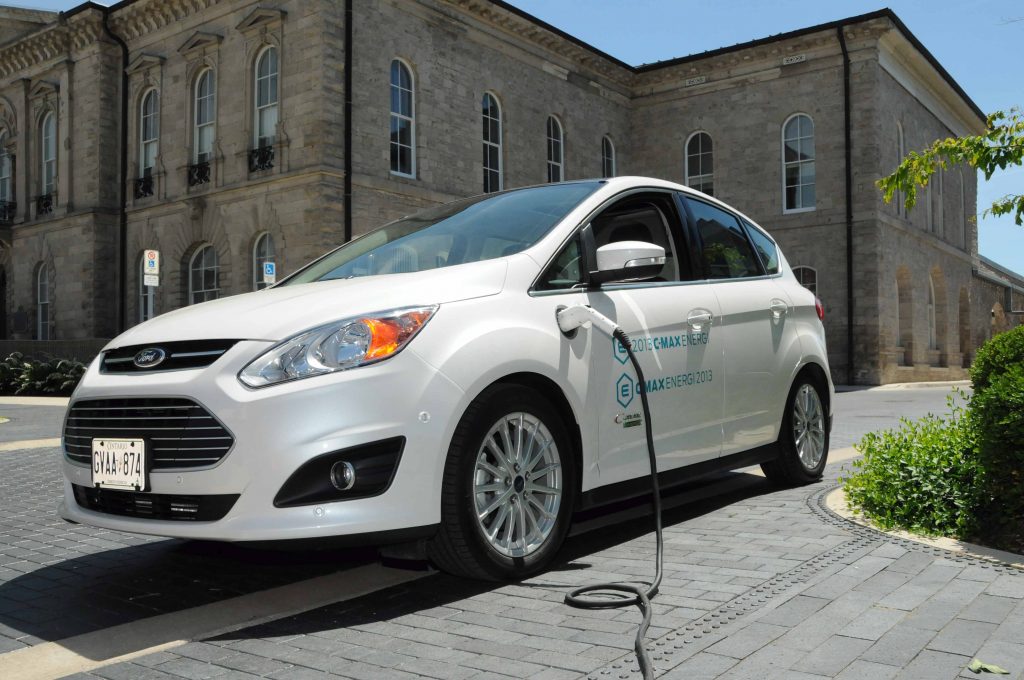 On November 24, Queen's Park Today reported that in response to the Ontario Liberal Party's campaign proposal to offer electric vehicle incentives, Minister Piccini claimed the Progressive Conservative government policies have already led to "a 210 per cent increase in EV (electric vehicle) sales year over year from Q2 2020 to Q2 2021."
The statistic is correct, but is it due to the Ontario government's policies? Not by a long shot. Here's why.
The federal government offers a $5,000 incentive towards electric vehicle purchases (both battery electric and plug-in hybrid). The Ontario government does not offer any additional incentives, but other provinces do: British Columbia and Quebec are two provinces that have long-standing incentives. Comparing EV sales in those provinces show that the rise in sales in Ontario is not due to the province's policies
In British Columbia, 10 per cent of all vehicles sold in Q2 2021 were EVs

In Quebec, 9 per cent of all vehicles sold in Q2 2021 were EVs

In Ontario, 3 per cent of all vehicles sold in Q2 2021 were EVs
Add to this that P.E.I. and New Brunswick rolled out EV incentives in the past year. The result? Sales Q2 2020 to Q2 2021 went up more than in Ontario –  in New Brunswick it went up 277 per cent and in P.E.I. it went up 320 per cent.
So, it would be the federal government's incentives that are driving EV sales in Ontario, not the provincial government's policies.
One other important statistic: Ontario used to have incentives for electric vehicles at a time when there were no federal incentives. But when the PC government was elected in June 2018, it cancelled those incentives. What happened? Electric vehicle sales in Ontario dropped dramatically. In Q2 of 2018, the last quarter with incentives, 3 per cent of vehicle sales were EVs. In Q4 of 2018, the first quarter with no Ontario incentives, EV sales dropped to just 1 per cent of vehicles sold. That's the result of the Ontario government's policies.
Did EV sales rise in Ontario due to the provincial government's policies, as Minister Piccini claimed? Absolutely not
Climate Change and Emissions Reductions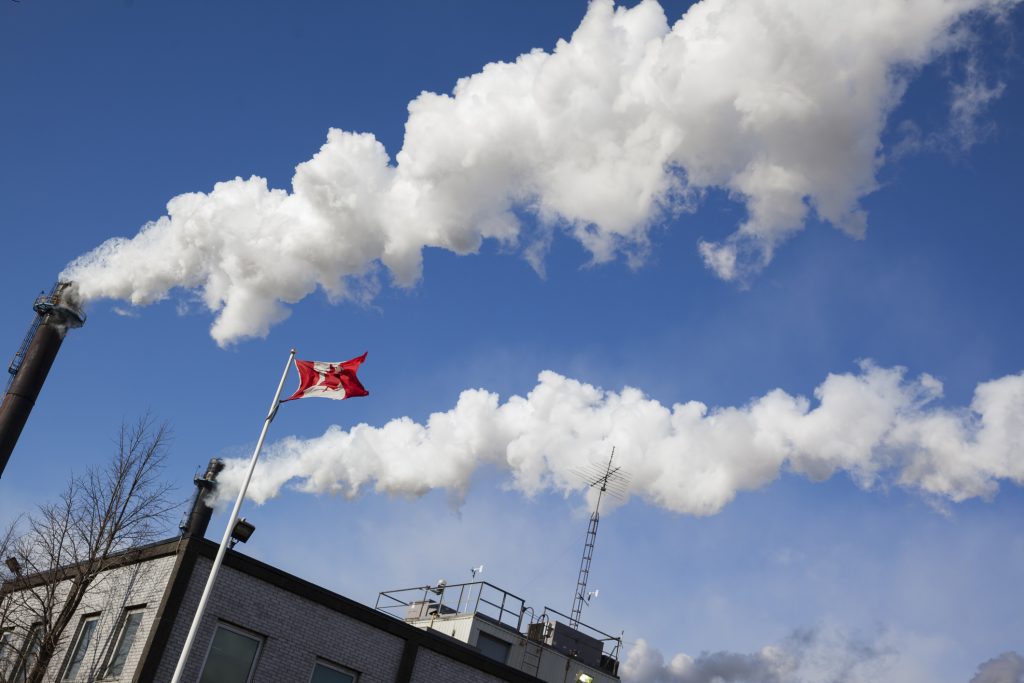 Following a recent Auditor General report that Ontario is failing in its progress on tackling climate change, Minister Piccini made some dubious claims about Ontario's work to reduce greenhouse gas emissions.
He said: "I can look Ontarians in the eye and say Ontario is a leader in greenhouse gas reductions in this federation. We are the only province responsible for Canada's progress. That is Ontario, and that is thanks to action Premier Ford has taken."
Let's look at the accuracy of this claim.
Since the Ford government took power Ontario's greenhouse gas emissions have gone up. In 2017 (before the Ford government) emissions were 156 Megatonnes (MT). In 2018 emissions rose 5 MT to 163 MT and in 2019, the most recent year of data, the emissions held steady at 163 MT.
During this time, emissions rose overall in Canada – from 716 MT in 2017 to 730 MT in 2019. Did emissions go up in other provinces? They did in some: Alberta, British Columbia and Quebec. But they held steady in others: Manitoba, Newfoundland & Labrador, Nova Scotia and Prince Edward Island. And emissions actually went down in two provinces:
In New Brunswick emissions went down nearly 1 MT from 13.3 MT in 2017 to 12.4 MT in 2019

In Saskatchewan emissions went down a little over 1 MT from 76 MT in 2017 to 74.8 MT in 2019
Is it accurate to say Ontario is the only province responsible for Canada's progress in reducing greenhouse gas emissions and that it is due to the actions of Premier Ford? Absolutely not. 
Taking credit for federal funding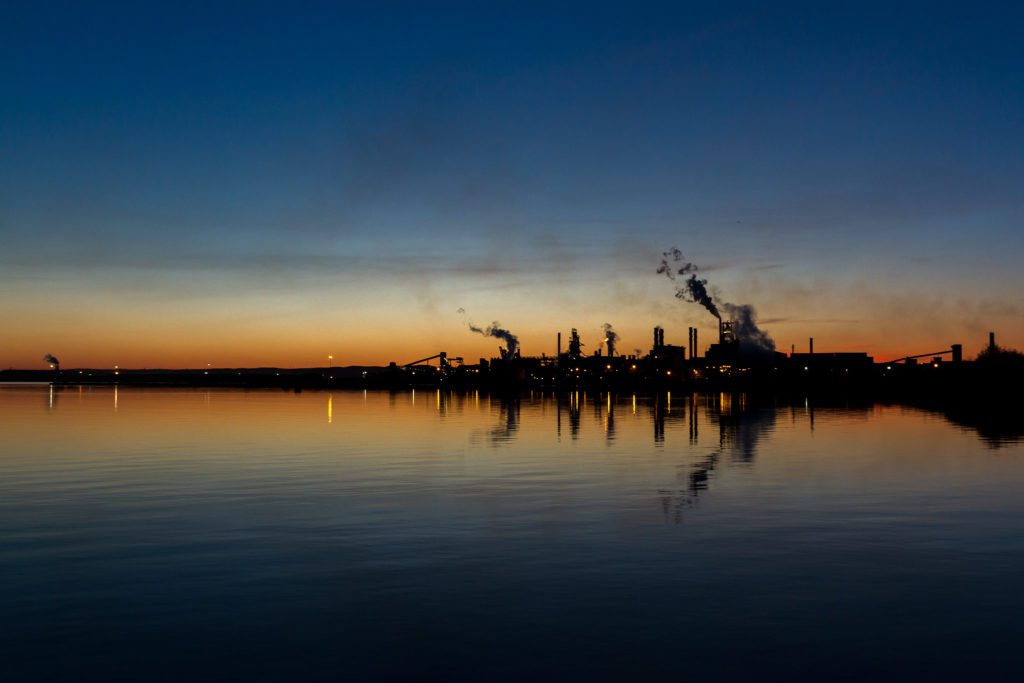 Minister Piccini also cited two new industrial projects as examples of Ontario's commitment to reduce greenhouse gas emissions: cleaner steel production at Algoma Steel in Sault Ste. Marie, Ont., and amendments to make it easier for the cement industry to use alternative fuels. 
According to Ontario government officials, the two measures together would result in less than 1 MT of annual emissions reductions by 2030.
For the Algoma Steel emissions-reduction project, Minister Piccini neglected an important detail: the funds for this project came from the federal government, and not from the province. 
Just three months after again becoming a public company and three years after emerging from court protection from creditors, the largest employer in Sault Ste. Marie, Ont., announced a $703-million plan to go electric by converting its greenhouse-gas spewing blast furnace to an electric arc furnace.
The move, supported by $420-million from the federal government and US$306 million from its merger with Legato, would reduce the 120-year-old company's carbon emissions by about 70 per cent.
Is it accurate to claim that this emissions-reduction project is thanks in part or in whole to the Ontario government? Absolutely Not 
Reducing emissions but burning garbage
The second emissions-reduction measure pertains to amendments that allow cement kilns to burn more garbage: The proposed changes would make it easier for manufacturers in the cement, lime, iron and steel industry to substitute the use of fossil fuels with low-carbon fuels derived from materials – a.k.a garbage –that would otherwise be disposed in landfills. And while this could reduce greenhouse gas emissions, burning garbage has adverse air quality impacts that can cause health issues for people nearby and downwind.
Is it accurate to point to these industry amendments as a strong example of Ontario's climate change efforts? Barely