This is a guest blog by Irene Ford and Jenni Le Forestier
Since Premier Ford decided to become a champion of highways there has been a lot of attention on two proposed highways in the Greater Toronto area: the Bradford Bypass and the 413. Citizens and residents along the routes have been fighting these projects for years, but the recent attention has brought more and more people out to support our efforts. 
Take Action: Tell Ontario to cancel Highway 413 and the Bradford Bypass

First Premier Ford appeared in a press conference in Bradford, on November 8th to double down on the Bradford Bypass that would run through part of Holland Marsh wetlands which are part of the Greenbelt. Then, in Caledon, the Premier dropped the gauntlet on November 10th with a press conference in a local quarry where a sign was installed declaring Caledon Village the "Future Site of the 413". The Premier also claimed opposition to the highways was from downtown Toronto environmentalists, which completely ignored the growing local opposition to these destructive projects.   
Community groups sprung into action. Citizens opposed to Highway 413 and Bradford Bypass had already been preparing a Day of Action for weeks which was scheduled for Saturday November 13th. The Premier's declarations just fueled our effort and added to our numbers. 
The response came from communities across the Greater Golden Horseshoe. Citizens demonstrated clearly that the city mouse vs. country mouse narrative is in fact a children's story and does not reflect the reality of who is opposing Highway 413 and the Bradford Bypass. Both rural and urban citizens marched, cycled, and protested against the idea that our Greenbelt and the Holland Marsh are expendable for asphalt. They are not! 
The spirit and the creativity of everyone who stood in the wind and rain to oppose the highways was amazing. In Bolton, we were joined by MPP Mike Schreiner. In Bradford, there were over 100 people protesting in front of Minister of Transportation Carolyn Mulroney's office.  In King we delivered a book to Education Minister Stephen Lecce on "Values" and danced to the "Township of King" by the Barenaked Ladies. There were also protests in Georgetown and Mississauga. The media kept pace with several TV interviews and articles. 
It was an awesome day and we thank everyone who came out.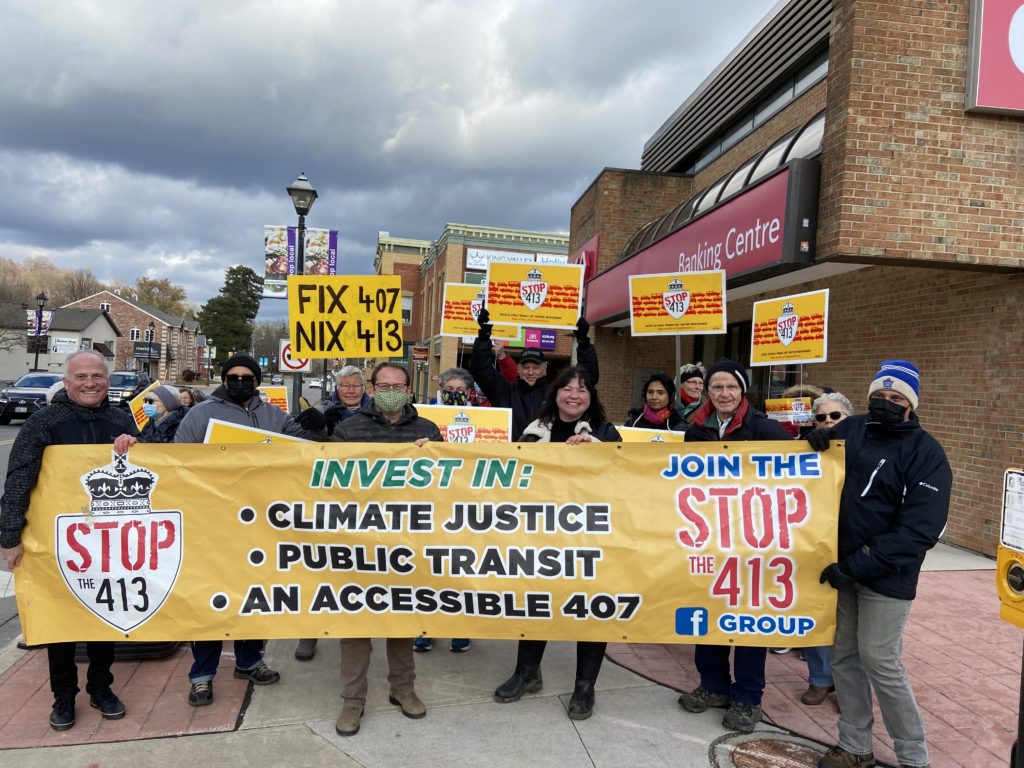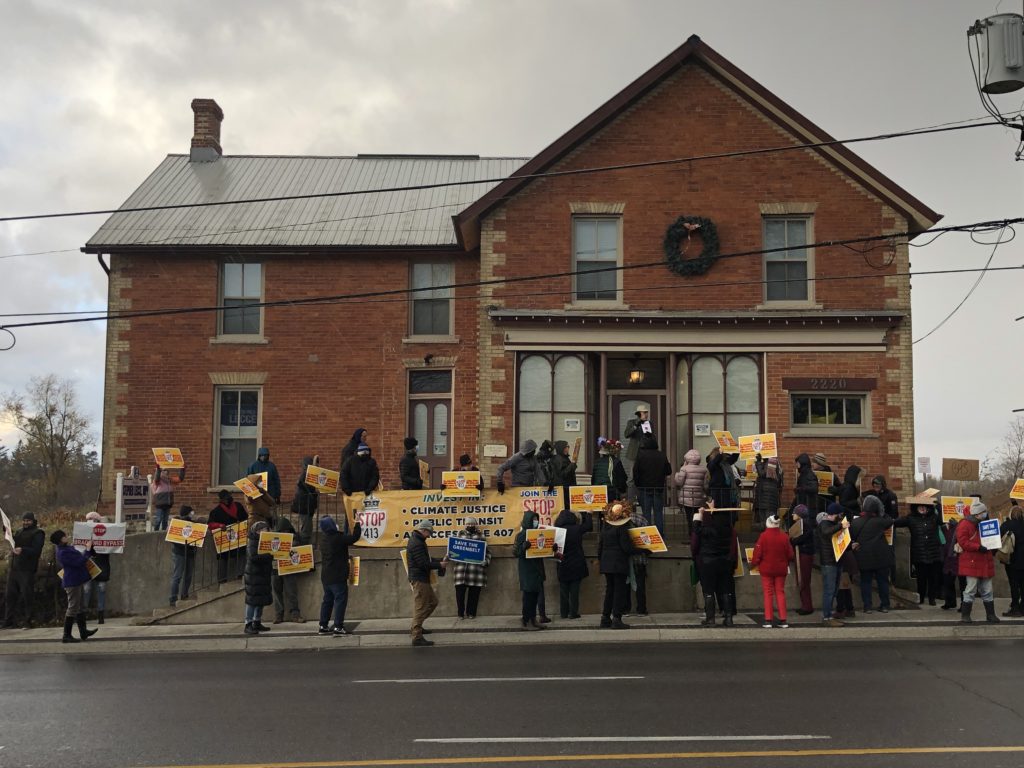 Those of us fighting highways in the south stand in solidarity with those fighting development in their communities and territories across this province, including First Nations who have not given consent to open up mining in the Ring of Fire.
All across this province, the government is railroading citizens and sacrificing the environment and their communities to enrich the few. We must continue to call out and challenge the claims made by this government and the attacks on our environment as the climate emergency worsens. 
There will be more Days of Action. Stay tuned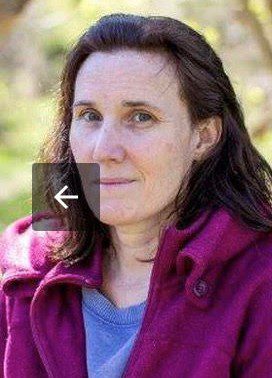 Irene Ford is a resident of Vaughan and a former municipal research analyst. She became a vocal advocate during the pandemic, speaking up about numerous provincial environmental and planning legislation changes and proposed projects that directly affect her community, such as Minister's Zoning Orders, the proposed Highway 413 and the ongoing Official Plan Updates.
Jenni Le Forestier is a resident of Caledon and has advocated for responsible government on environmental infrastructure projects for over 10 years. Jenni was a 2021 Federal Candidate for the Green Party and is a member of Gravel Watch, StopThe413 and Stop Sprawl campaigns.