Ever heard of CAPP, the Canadian Association of Petroleum Producers? You'd be forgiven for saying no. And yet this organization is single-handedly the biggest barrier to effective climate action in Canada. CAPP is the lobby group that represents all the big players in the Canadian oil and gas industry, including Shell, and has used its deep pockets and political access to undermine and kill off a decade's worth of climate policies.
As if that wasn't enough, this spring Environmental Defence learned from a leaked memo that CAPP was also trying to exploit a global pandemic to secretly lobby the government. They asked to end or delay nearly all proposed climate policy, reduce environmental reporting, and even to be allowed to hide their lobbying by suspending transparency laws.
They also lie. Between overinflated job figures, outsized claims about the importance of oil to the Canadian economy, and outright lies about the emissions footprint of tar sands oil, CAPP has spent years muddying the waters on climate action.
Enough is enough. If we're going to protect Canada's environment and see real climate action, we have to take on CAPP.

A sinking ship
CAPP is rich, well connected, and powerful. But not impervious. Earlier this year, oil giant Total announced that they were quitting the association citing CAPP's backwards climate policies. When they left they took their six-figure annual membership dues with them.
This is where CAPP is vulnerable. As a membership organization, CAPP is funded by its members. So the question is, who's going to jump ship next?
Shell is one of the biggest oil supermajors in the world, and last year they paid between $500,000 – $1 million USD to CAPP in membership dues. If Shell left, it would poke a big hole in CAPP's finances.
Climate hypocrisy
And the thing is, Shell's own policies show that it should not be a member of CAPP. Shell claims that it wants to be a responsible energy company. Last year, Shell released a bunch of criteria about which membership organizations it'll be a part of, and what its attitude is towards climate policy.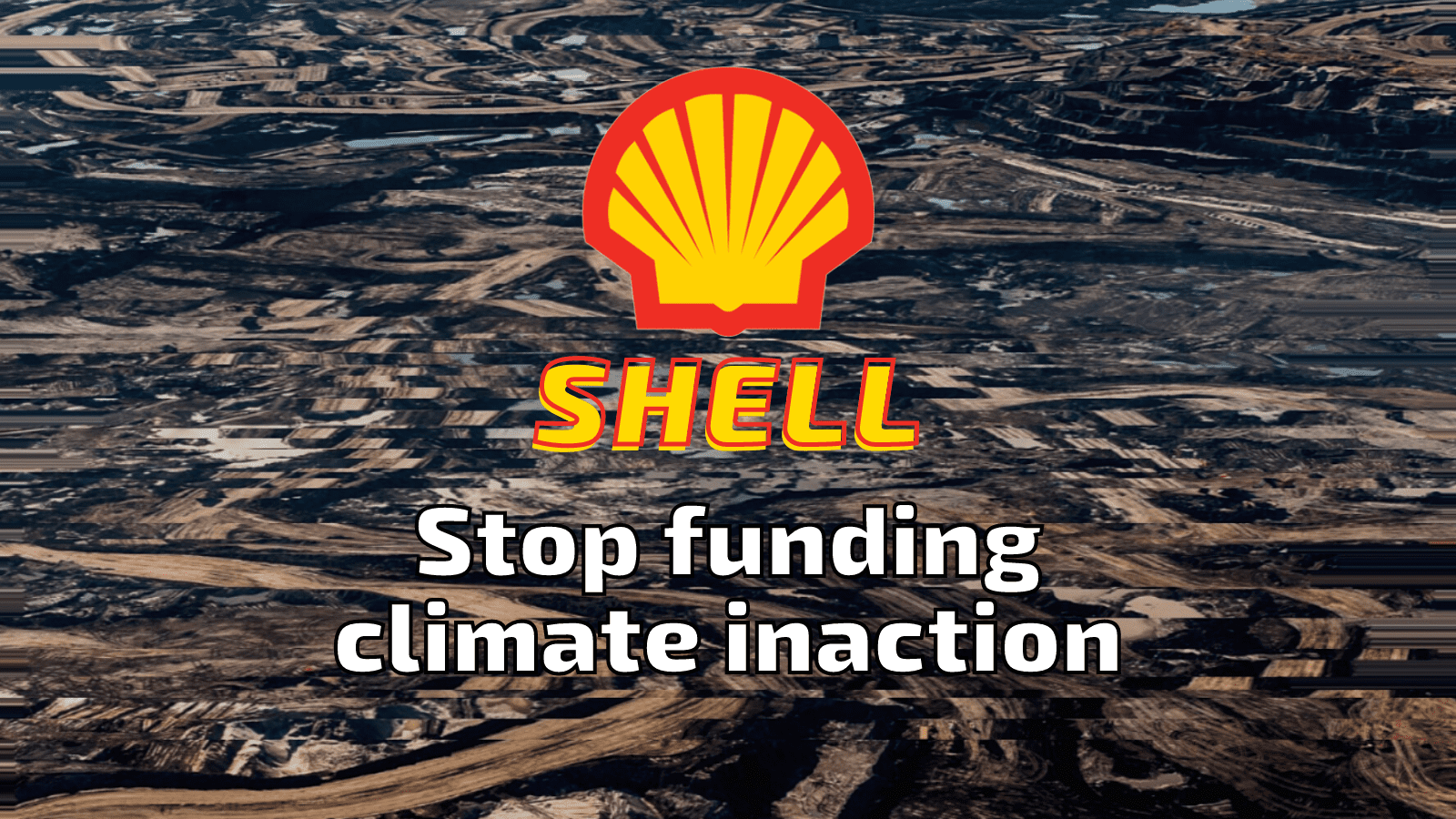 For starters, Shell says that it supports the goals of the Paris Agreement on climate change to keep global temperature rise to well below 2 degrees C. It also says that it supports national carbon pricing policies as a way to bring down emissions.
And yet they continue to play ball with CAPP, an organization who has taken aim at every climate policy in Canada and pines for a future where Canada's oil and gas industry has a bigger carbon footprint than 70 entire countries by 2030.
Backdoor deals
Shell also has specific policies about which membership organizations it will be a part of. These include requirements that those groups work transparently, and don't spend Shell's money on partisan lobbying.
Despite this clear-cut policy, Shell was curiously silent when CAPP was outed as secretly asking the federal government to suspend the law that requires them to publicly disclose their own lobbying. And has said nothing about the thousands of dollars that CAPP has donated to Saskatchewan's governing party, or spent on questionable election advertising in Ontario.

A couple of weeks ago, we wrote to Shell to explain exactly how their membership in CAPP is undermining Canada's climate policies. Shell's mealy-mouthed response shows that the message is clearly not getting through yet. Now we need you to take action, by writing to Shell too and telling them to do the right thing for Canadians and the climate, and leave CAPP.
Big oil has had its day. For the sake of our environment, and to avoid catastrophic climate change, Canada needs to stop pandering to a dying industry and start working to transition workers to clean jobs, clean up the mess, and move on. And to do that we're going to have to take on CAPP.