Twenty years ago, a different public health crisis was gripping Ontario. Today we know that crisis as "The Walkerton Tragedy". 
In the middle of May 2000, heavy rains swept cow manure off agricultural fields, and harmful bacteria along with it, into a drinking water intake well.  Five thousand people in the small community of Walkerton, Ont. drank the contaminated water. Over half of them fell seriously ill. Tragically, seven people succumbed and died as a result of drinking the tainted water.
Could another Walkerton tragedy be around the corner in Ontario?

It's important that now, 20 years later, we pause to think about why the crisis happened and how to stop it from happening again. Cuts to oversight of drinking water safety and a lack of multiple safeguards in place are what led to the Walkerton tragedy.
On the one hand, Ontario has since introduced new rules and protections to safeguard our drinking water. On the other hand, a new water crisis could still be looming. As this article from CBC outlines, if environmental cuts in the province continue a crisis like Walkerton could happen again. 
The most fundamental lesson learned from Walkerton is how much we rely on the health of our environment for our own wellbeing. It also shows us that what happens on the land impacts our water. It's all part of an interconnected system. Our drinking water does not appear out of thin air. It comes from the lakes and groundwater aquifers near our communities. Those freshwater sources are vulnerable to threats if strong environmental rules aren't followed. 
Environmental rollbacks happening in Ontario
For the past two years, the Government of Ontario has made numerous efforts to undermine and weaken Ontario's environmental rules. From stalling action on climate change to gutting endangered species law, and cuts to conservation authorities—these changes will have implications. 
The government had even tried to swipe at the very law that was born out of the Walkerton inquiry: The Clean Water Act. In an omnibus bill early in this government's mandate, exemptions were proposed that would have allowed developers to ignore safe drinking water protection rules and put drinking water protection zones at risk. Thankfully, the public rallied to get this legislation amended and the government backed down. But, by no means, can we take our eye off the ball. 
Earlier this year, the Auditor General of Ontario pointed to major gaps in the way our sources of drinking water are protected. First Nations and private water wells are not covered by protections. Nearly 18 per cent of Ontarians get their drinking water from private wells. These wells are still susceptible to threats like the contamination that occurred in Walkerton. 
Along with the Auditor General, the Canadian Environmental Law Association (CELA) requested that the Ontario government review these rules and extend them to better protect all Ontarians. The government flat out denied that request. This unwillingness to take action leaves us vulnerable to another drinking water crisis. Environmental cuts and slashing protections for an "open-for-business" agenda will also make us vulnerable. 
What we need to do to avoid a future drinking water disaster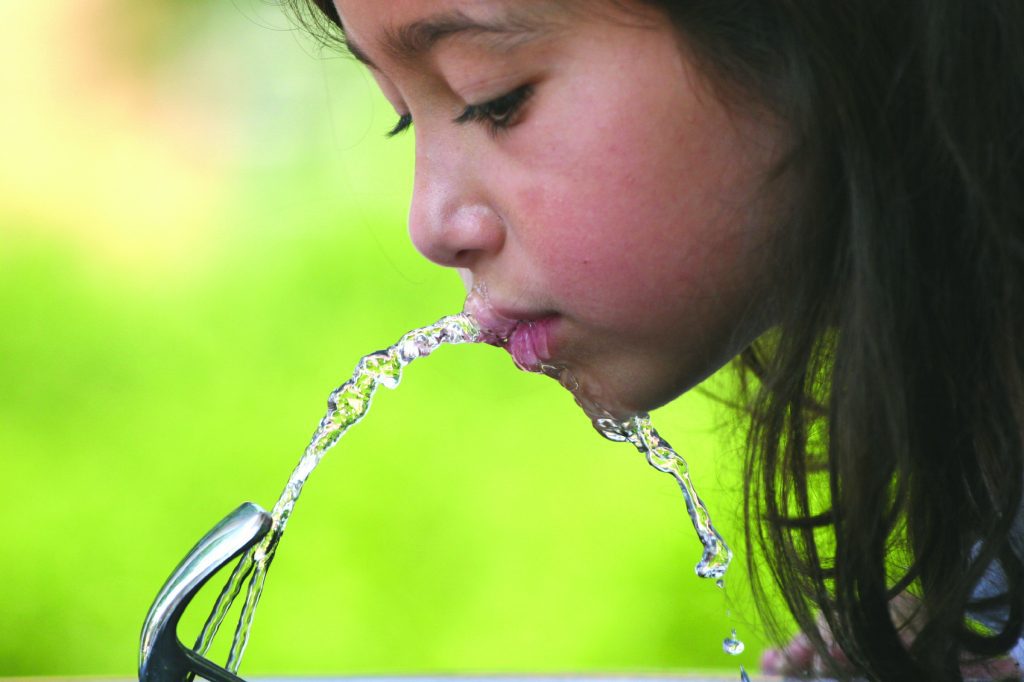 The moral of the story is that, while we have come a long way since the Walkerton tragedy 20 years ago, we have a long way still to go. To avoid future disasters, it's essential that we put environmental protection before profit and development. The safety of our water depends on it. Drinking water is part of the natural cycle that's closely connected to land-use decisions and climate change impacts.
It's more important than ever that we remain vigilant and demand action from the provincial government. To keep a close eye on what's happening in Ontario, be sure to sign up for our newsletter below and watch out for action alerts. We're all in this together and now more than ever we need to put the environment first.  
If you are able, we hope you will consider making a donation to help us continue our work in protecting our environment and the health of your family and friends.