Last week, residents in Chatham, Ont. noticed the river running through their town had turned green. Several kilometres of the Thames River were covered with an algae bloom.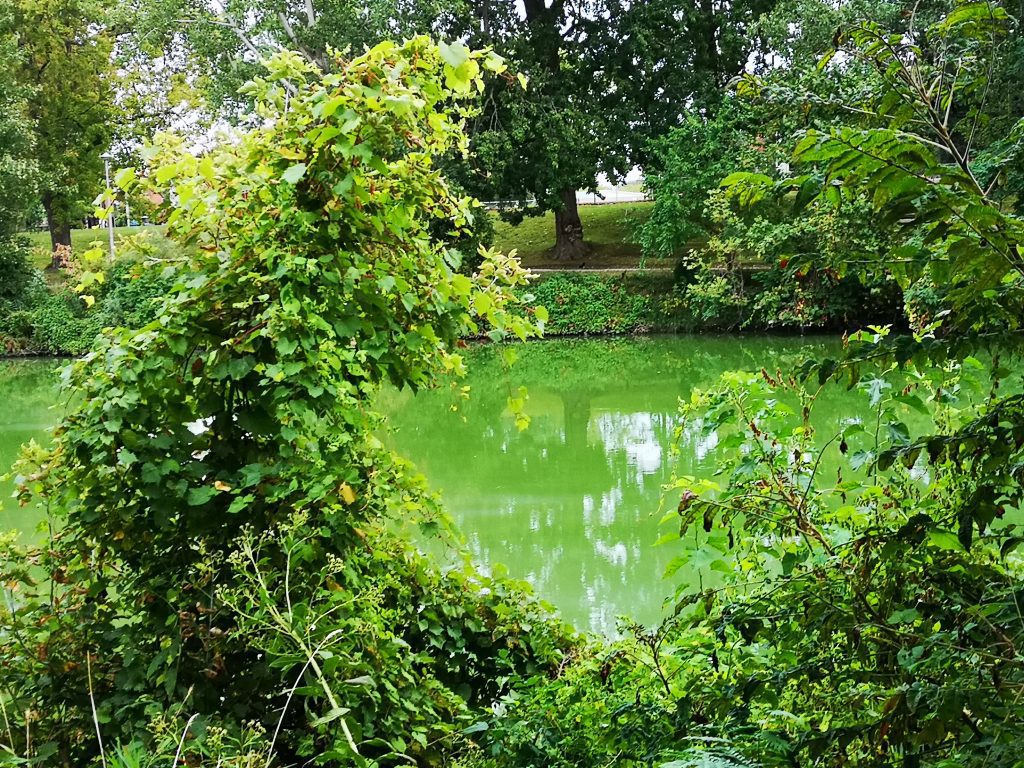 This year's bloom surprised scientists. Researchers as well as the local Conservation Authority sampled the water to see if the blue-green algae was toxic. The results came back that the bloom wasn't currently producing toxins, but had the ability to do so. 
Even more, this recent bloom is a stark reminder that what we do on our land can impact our water. And also that our waterways—in this case the Thames River and Lake Erie—are closely interconnected.
The connection between the Thames River and Lake Erie 
The Thames River flows across southwestern Ontario for 237km, draining into Lake St. Clair and eventually into Lake Erie. The waterways are closely connected.
In fact, the Thames River has been identified as an important contributor to the recurring algae issues plaguing Lake Erie. This is because, especially in the spring and fall, excess phosphorus runs off the land in southwestern Ontario and into the Thames River. The phosphorus eventually makes its way into Lake Erie, spurring on the growth of massive and potentially toxic algae blooms.
We have work to do in Ontario to save Lake Erie
Lake Erie is a shared ecosystem. Both the United States and Canada have a role to play to keep excess phosphorus out of the lake, and its many connected waterways, in order to improve water quality.
The recent bloom on the Thames River is a reminder that Ontario's waterways are adding to Lake Erie's algae problem. The river also experienced a similar bloom in 2017, and is a priority waterway for the federal and Ontario governments proposed actions to save Lake Erie.
The development of this plan for action has been a welcomed first step. However,  implementing the 120 actions in the plan has been slow-going. The federal and Ontario governments were set to release their implementation plan back in February, but it's been delayed by several months.
Swift action is desperately needed to protect our waterways
This year's bloom in Lake Erie was significant, and stretched across from the U.S. side to almost touching the Canadian shoreline. The bloom in the Thames River shows us that the Canadian waters feeding into Lake Erie are also struggling with excess phosphorus pollution. We need action urgently to keep these waters free from potentially toxic blue-green algae. We have no time to waste. We need to take action now.
Tackling the Lake Erie algae problem will require leadership from all governments on both sides of the border. The Ontario and federal governments need to do their part, and protecting the Thames River is an important step to save Lake Erie.