The Ontario government is about to make a big decision that will tell us a lot about what the future of the Greater Toronto and Hamilton Area will look like. The reason is that, according to the Ministry of Transportation (MTO), the fate of the Environmental Assessment (EA) for the GTA West, AKA Highway 413, will be decided within the next 60 days.
The EA estimates the highway will cost $4 to $6 billion to construct, excluding the expense of land expropriation and ongoing highway maintenance.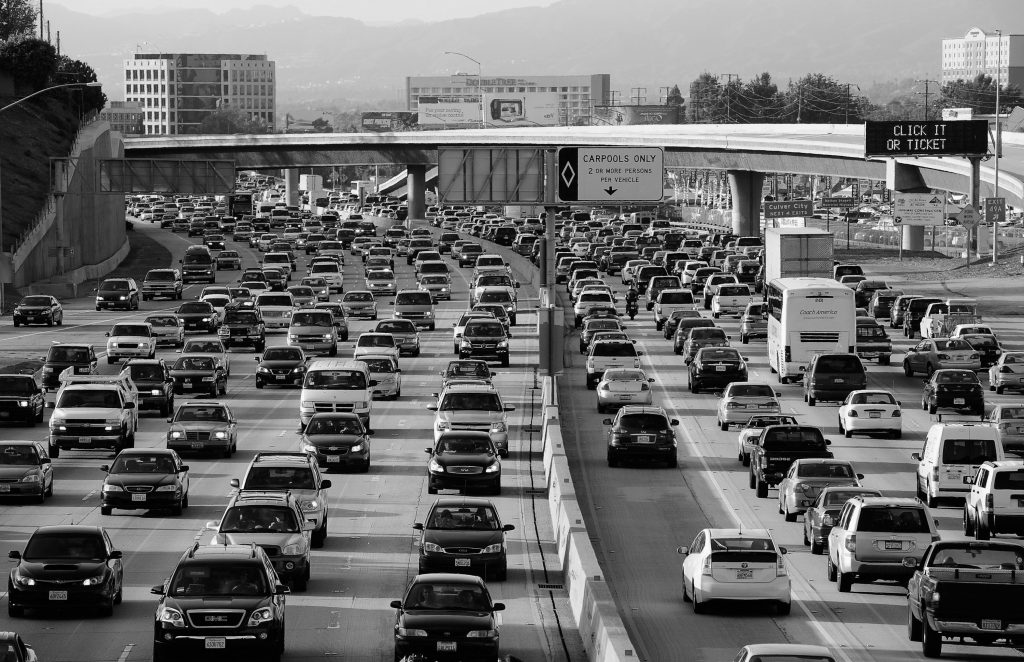 But the real societal costs of building the GTA West highway would include the loss of thousands of acres of farmland, paving over the last remaining forested area in Vaughan, increased air pollution and greenhouse gas emissions. These are costs we all bear.
For those who think the highway will alleviate congestion and speed up their commute, don't bet on it.
Research indicates that 'induced demand' results in an 'if you build it they will come' scenario. In other words, building a highway will encourage more people to drive, adding to existing congestion.  The goal of transportation planning should be to reduce, not increase, vehicle miles travelled (VMT). New highways that attract new drivers run counter to this goal.
Beyond the financial costs, this highway would put a toll on health for those living near it.
Traffic is the largest source of air pollution in the GTHA and health impacts of air pollution from tail pipes affects one in three Canadian homes. Recent research by the University of California indicates that brain function and development may be affected by even low levels of air pollution. There is an opportunity to reduce air pollution, greenhouse gas emissions and improve our health by driving less, driving electric vehicles, taking public transit, biking and walking. The government can help by making it easier for more people to take transit, not by building more highways.
Recently approved provincial land use policy encourages compact mixed use development connected by public transit to discourage highway led development. These changes were made because the cost of sprawl has proven to be too onerous. So why build the proposed highway 413 when it doesn't directly serve the urban growth centres of Brampton and Vaughan?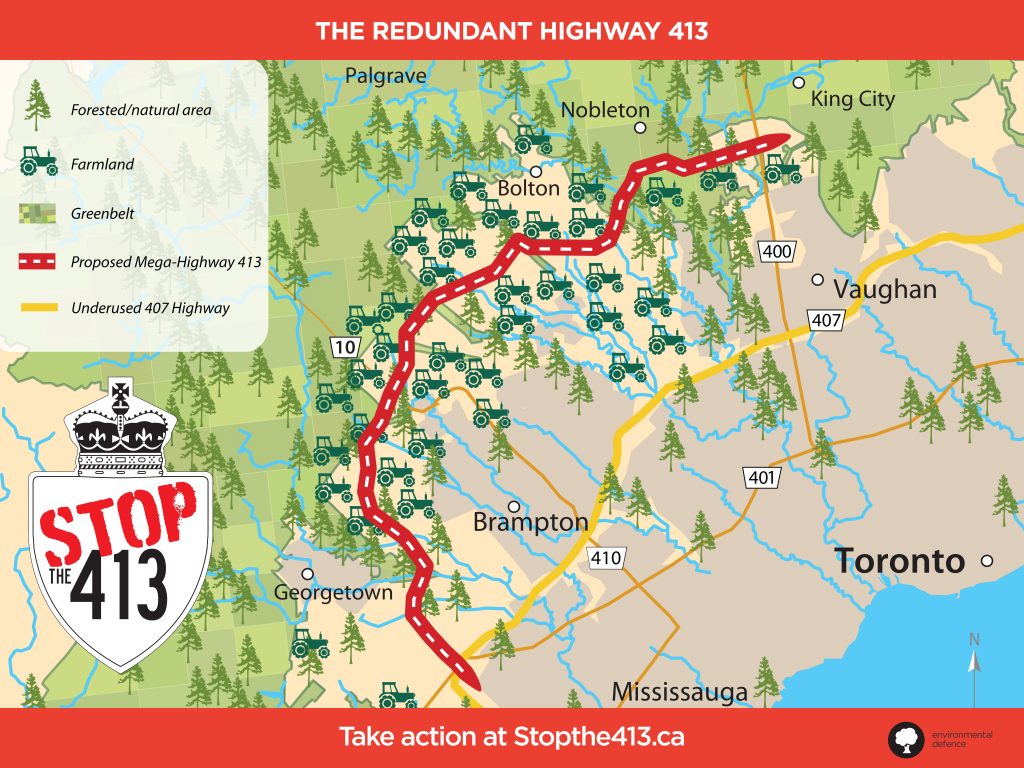 The majority of urban growth is planned to occur near Vaughan City Centre, which is 13 km south of the proposed route and in the City of Brampton, which is 10 km south. Also, Highway 413 is not in the Regional Transportation Plan's list of priority projects to be built by 2041 and conversations with MTO staff suggest it will most likely be a toll highway.
Now is the time to invest in public transit, not another redundant-highway. The provincial government should cancel the planned highway and put the billions of dollars saved into transit that would reduce air pollution, decrease emissions and contribute to building healthy, walkable cities.
There is only a short period to tell the Province to stop the 413. Please sign our petition today.