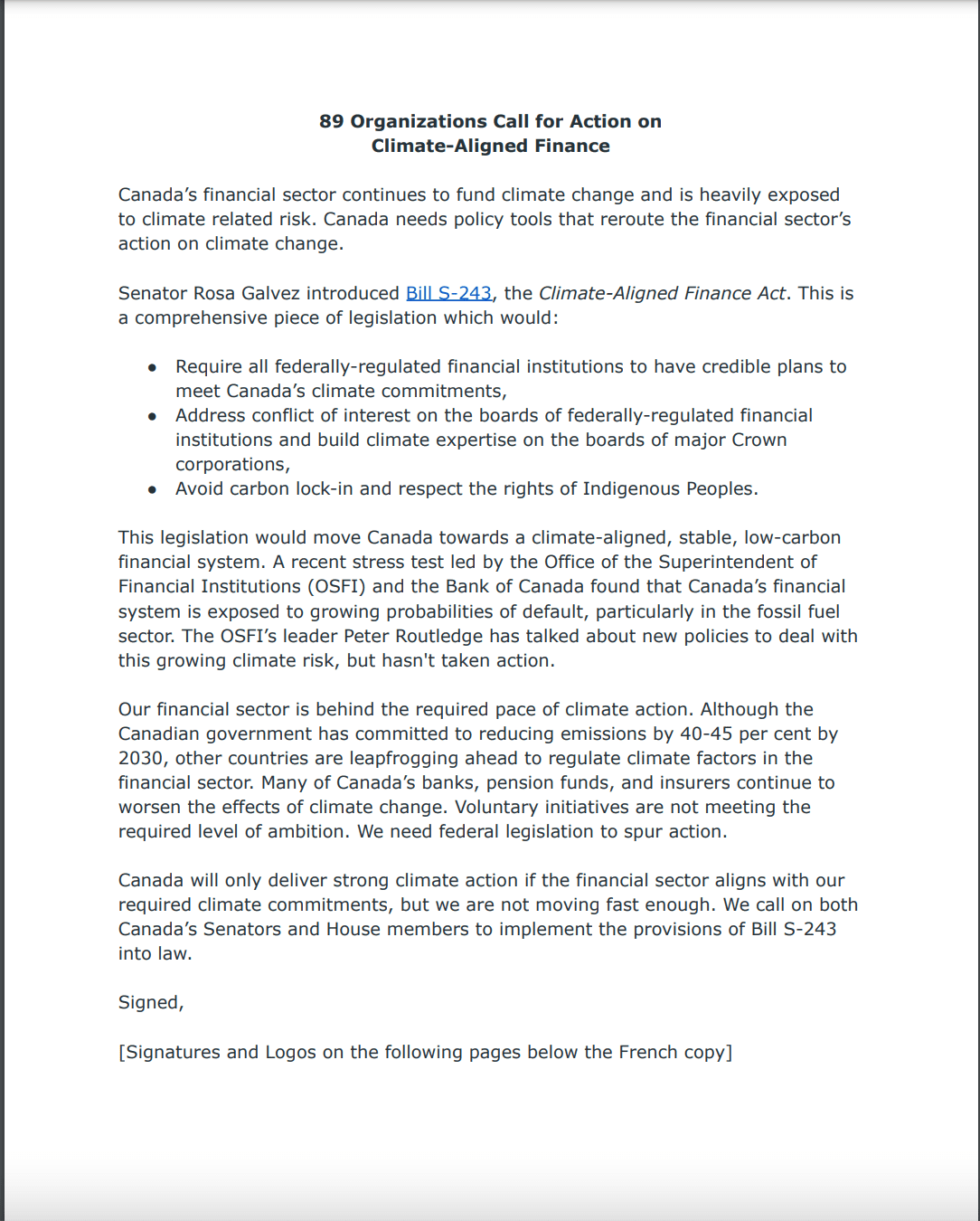 About The Submission:
Over 85 investment firms, academic organizations, and environmental groups from across Canada and the globe unite to call on the government of Canada for climate-aligned financial policy by endorsing Independent Senator Rosa Galvez's Climate-Aligned Finance Act, Bill S-243. The endorsement letter demonstrates a consensus that financial reform is key for Canada to succeed on climate action.
Plus de 85 sociétés d'investissement, organisations universitaires et groupes environnementaux de tout le Canada et du monde s'unissent pour demander au gouvernement du Canada d'adopter une politique financière alignée sur le climat en soutenant le projet de loi S-243 de la sénatrice indépendante Rosa Galvez, la Loi sur la finance alignée sur le climat. Cette lettre d'appui démontre un consensus que la réforme financière est essentielle pour le succès de l'action climatique au Canada.
---