Lake Erie is a global treasure. The lake is home to thousands of species, complex ecosystems, and beautiful sights and vistas. It is also the source of drinking water for around 11 million people. We often talk about the problems plaguing Lake Erie, but behind all those facts and figures, we know there are deep personal connections to Lake Erie and that's a huge part of what makes the lake so special.
You can read more about Michelle Robbin's story, as well as others, through "North of Long Tail," a documentary photography project that shows the human side of Lake Erie. 
On August 16th, we want to hear about those connections and your Lake Erie stories! On our 7th annual #WeAreLakeErie day, we're asking folks to share their personal stories and photos of Lake Erie on social media with the hashtag #WeAreLakeErie.
By participating in this virtual event, you're helping to demonstrate that Lake Erie is immeasurably special and deserving of better protection. Despite the fact that Lake Erie is so important to our lives and well-being, it is under serious threat.
Why should I participate in We Are Lake Erie Day?
The latest State of the Great Lakes report shows that Lake Erie faces some persistent problems and is in poor condition. Climate change, invasive species, harmful chemicals, coastal wetland degradation, extensive loss of forest cover in the Lake Erie watershed… The list of threats to the lake goes on and on.
One of the biggest issues affecting the lake is nutrient pollution. Too much phosphorus is entering the Lake Erie watershed and making its way to the lake itself. This is largely due to runoff from farms when it rains—heavy rainfall events increase the amount of phosphorus running off into the lake.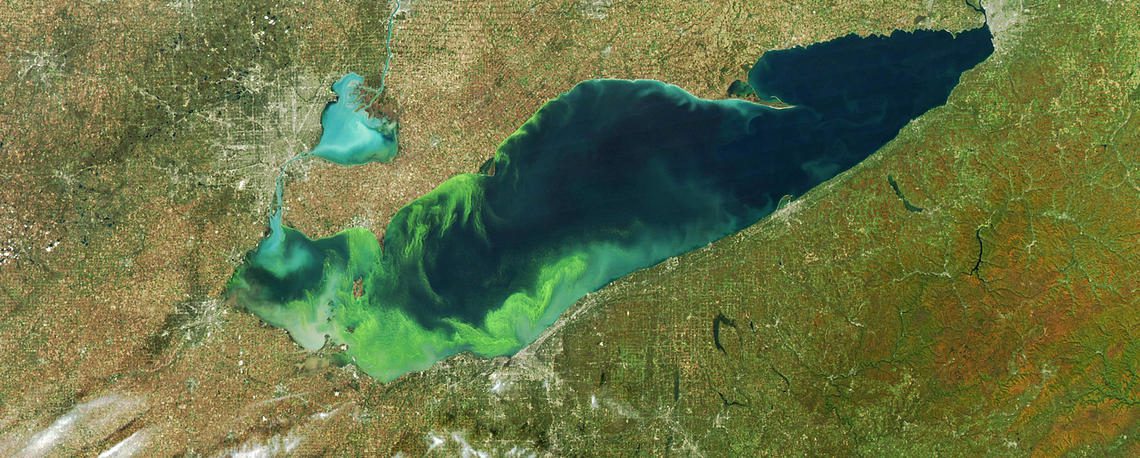 The provincial and federal governments must do better in addressing this issue. They've already committed to reducing phosphorus levels by 40 per cent by 2025, but how they plan to achieve this is still unclear. Our governments need to do more to address the plight of Lake Erie, including being transparent and accountable about the progress being made in meeting our goals. 
Earlier this year, Canada's federal government committed $420 million over 10 years to preserve and restore the Great Lakes, a good chunk of which will be allocated to Lake Erie. Freshwater groups celebrated this long-overdue investment in the lake, but it will take more than money to save Lake Erie. Canada and Ontario must work together to end the overapplication of fertilizers on crops and address poor manure management systems on farms raising animals used for food. 
We must collectively put an end to unsustainable agricultural production practices that lead to excess nutrients wreaking havoc on fresh water. Agricultural land stewardship practices that leave a much smaller ecological footprint on the watersheds and lands that sustain us, must be restored.
On August 16th, join us in celebrating Lake Erie and our personal connections with the lake. Together, let's show how much this waterbody means to us and give Lake Erie the love it so deserves. 

Visit: North of Long Tail – A Documentary Photo Series Celebrating Lake Erie