Plastic Free July is almost over, and we were thrilled to see so many of you join us in our campaign to fight plastic pollution in the Great Lakes! When people think of plastic polluted water bodies, they tend to immediately think of the oceans. But as we shared in Parts 1 and 2 of this blog series, plastic pollution is in fact a Great Lakes problem—a really big one. 

Plastic Free July is so often used as an opportunity to share low waste life hacks and sustainable swaps. And while we're in favour of everyone doing their part, the truth is that the only way to save our Great Lakes from plastic pollution is to reduce the amount of plastic being manufactured. And the most powerful thing we can do to achieve that is to come together and collectively demand more from our government.
Big Plastic loves to blame other people for the mess they made—litterbugs, municipal waste management, and even the Global South—but the reality is that there's just too much plastic being pumped out into the world. Thankfully, Canada announced a ban on six single-use plastic items in June, which is a great first step that will eliminate some of the more problematic throwaway plastic items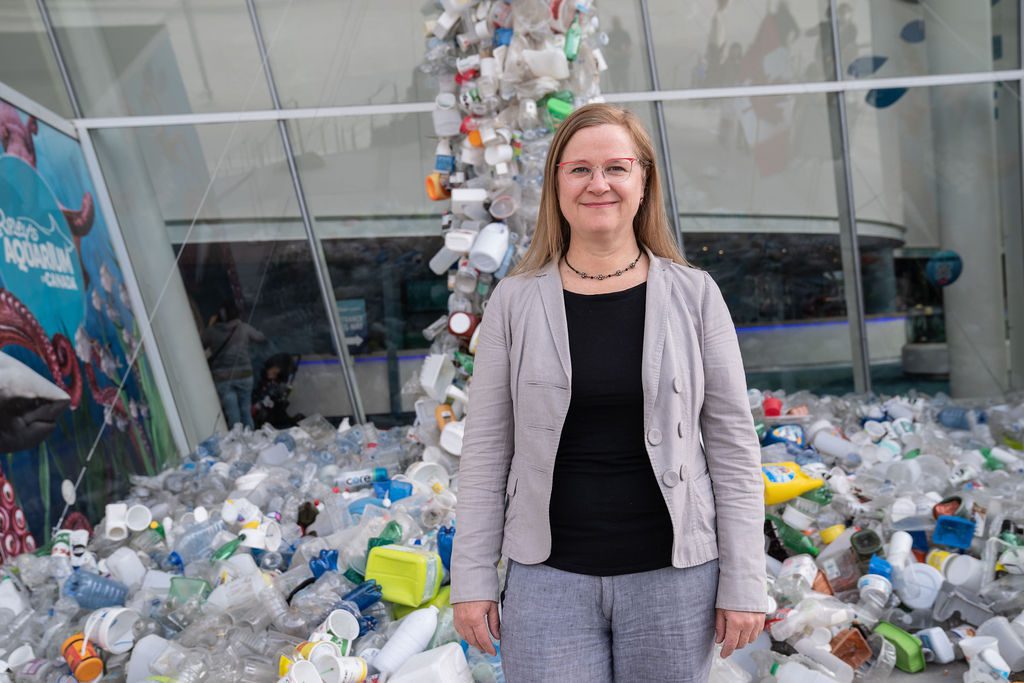 But, while these bans are an important start, they will only address a small portion of all the plastic waste ending up in the Great Lakes. That's why this Plastic Free July we called on folks to join forces and demand that the federal government #ExpandTheBan on single-use plastics. And you answered that call in a BIG way! 
On July 20th, we all took to Twitter to flood Prime Minister Trudeau and Minister Guilbeault's feeds, letting them know we need to see more items added to the list of banned single-use plastics—and quickly!
Hey @JustinTrudeau @s_guilbeault, the #SingleUsePlastic ban isn't enough. Let's #ExpandTheBan! The list is long, but here's a start:
– Takeout drink cups & lids ☕
– Single-use condiment packets 🍣
– Stand-up pouches 🍒
– Produce bags 🍌
– Shrink wrap 🥒#PlasticFreeJuly

— EnvironmentalDefence (@envirodefence) July 20, 2022
Together, we sent 1.5 THOUSAND tweets to the government and reached almost 4 MILLION Twitter users with our message. We had such a big impact that our hashtag was the number 9 trending topic in Canada by noon!
This is the kind of collective action that can foster real change in the fight against plastic pollution. We've seen it happen before! In fact, a big reason behind the ban on the first six single-use plastic items is that so many people demanded it. Our supporters sent tens of thousands letters to the federal government, participated in days of action on social media, and used their voices to demand these bans. 
If we keep sending a clear message to the government about the need to #ExpandTheBan on single-use plastics, we're hopeful that we'll see even more progress. 
Let's keep the pressure on by sending a letter to the government demanding more action on plastic pollution to protect the Great Lakes! 
Plastic Free July may be coming to an end, but we're just getting started. Until next year!