It's that time of year again:  it's "Blame You for Plastic Pollution Day", aka the "Ontario Day of Action on Litter".  For the third year straight, the Ontario government is encouraging you to go out and pick up the mess it refuses to clean up. They're pretending that collecting litter from public spaces in your neighbourhood is the solution to plastic pollution, once again reminding us that they've completely lost the plot on waste and the environment. 
Litter is just a symptom of the  plastic pollution crisis. Trash branded by well-known companies, including Nestlé, Coca-Cola and PepsiCo, routinely turns up in litter audits from Canada and around the world. But it's just the tip of the iceberg. 
Scientists have already identified the real source of the problem – the growing manufacture and use of plastic around the world – and recently they called for a cap on production worldwide. Perhaps not surprisingly, the plastics industry – and their partners in the consumer goods industry – don't want to hear it. 
There wouldn't be so many throwaway plastic bottles if beverage companies didn't profit so much from selling them to us at a sweet premium without having to worry what happens to the container after it's sold.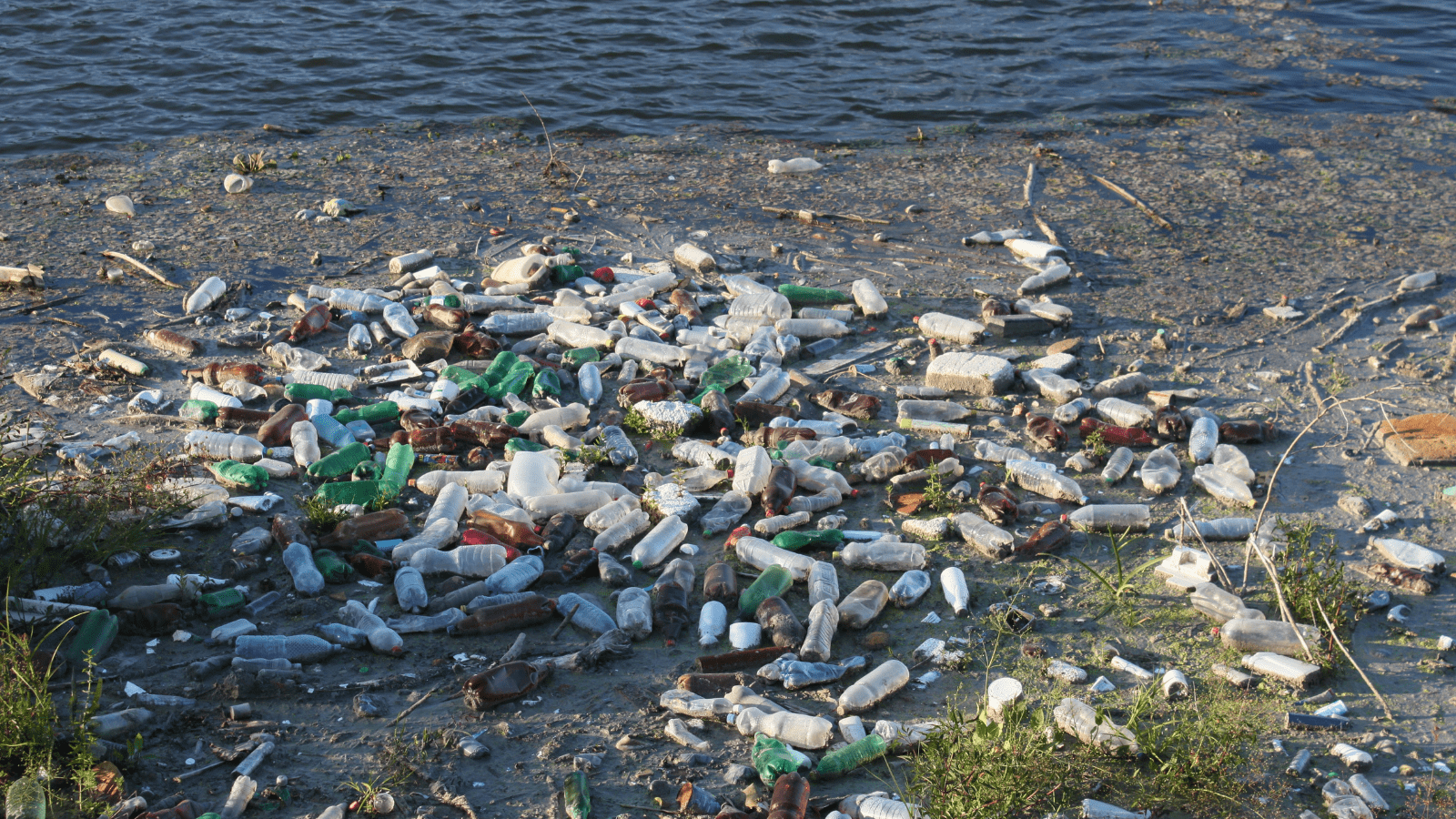 The vast majority of all those plastic bottles ends up in landfills and incinerators, where they contribute to ground, water and air pollution. Only a very small amount ends up as the litter we're then asked to pick up on greenwashed days of action like today.  
None of the big brands take back their bottles and refill them. And that's a shame because that would be one of the surest ways to reduce our need for new plastic and the amount of waste and pollution we create
But this is where the Canadian Beverage Association comes in. The lobby group for companies like Coke, Pepsi and Nestlé has successfully resisted any requirement in Ontario to take back their bottles for years, even though alcoholic beverages are covered by deposit-return here, and almost every other province requires deposit return for many non-alcoholic beverages. There is no doubt that deposit-return programs prevent plastic waste.
You'd think the brands and their lobbyist would be embarrassed to be associated with one of the worst environmental crises the world has ever faced and want to do the right thing. But, no. They'd rather blame you. 
They want you to think the cause of plastic pollution is litterers, rather than the millions of tonnes of throwaway plastic that these companies put on the market every year.
Earth Day is just around the corner and CBA President, Jim Goetz, is helping out at his community clean ups. Keeping beverage containers out of the environment and in the circular economy ensures that the materials are remade into new products ♻️#madetoberemade #EarthDay2022 pic.twitter.com/1K8oDdjg59

— Canadian Beverage Association (@CanadaBev) April 21, 2022
So Ontario's Day of Action on Litter is here to help them. 
And that's a puzzle because as recently as late March, Ontario's outgoing environment minister sang the praises of deposit-return when he joined the Beer Store to celebrate the return of the 5 billionth bottle. 
"This program not only supports our government's commitment to increase recycling and fight climate change, but also helps keep our communities clean and beautiful now and for generations to come," Piccini wrote on a March 21 Facebook post about the event. 
So why not expand deposit-return to pop, juice, tea, water and milk containers? It's the best way to keep them out of landfills and the environment. 
This provincial election, ask your local candidates to commit to expanding deposit-return for non-alcoholic containers.