Canada is at a watershed moment in the fight against plastic pollution. The government has finally posted draft regulations to ban six single-use plastics. While the regulations need some improvements, these bans confirm that the reduction of the supply and use of harmful plastics is at the core of addressing the crisis. 
On top of reduction, the government must prioritize reuse. Reduction and reuse are the keys to creating a circular economy that avoids waste and pollution and keeps products and packaging out of landfills, waste incinerators and the natural environment.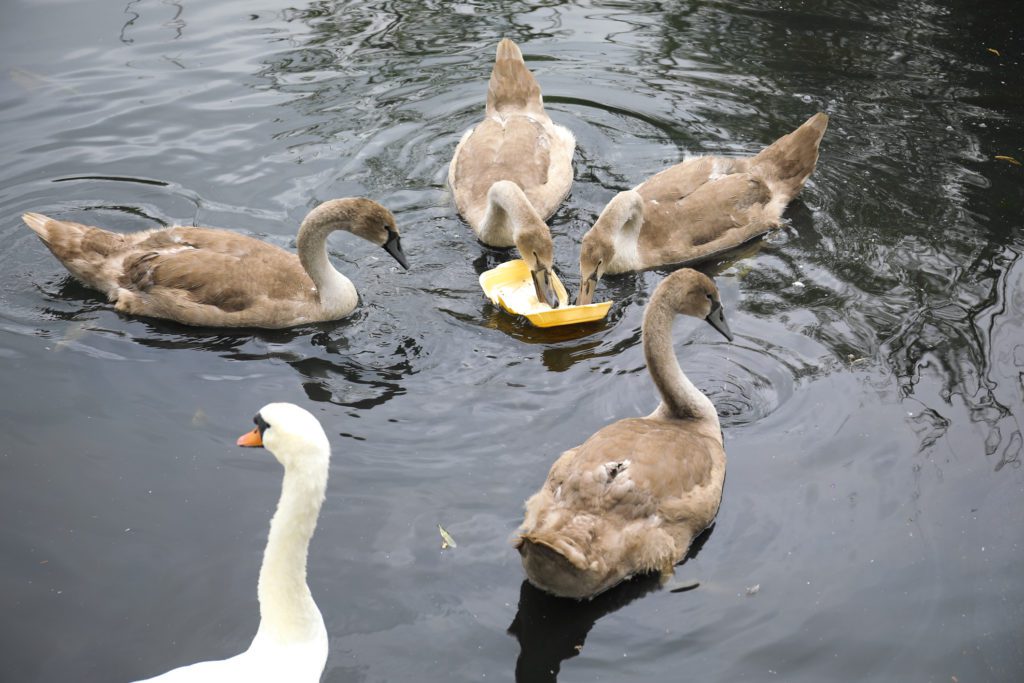 The plastics industry, of course, doesn't agree. It wants the government to focus on "end-of-pipe" strategies that pretend to make plastics "disappear", including unproven and expensive forms of incineration that turn some of the waste into dirty fuel. This is just the industry's last ditch effort to continue making more and more  single-use plastics while covering its tracks with false promises of "advanced recycling."
This industry-led, old-fashioned thinking does not fit with the government's commitment to achieve Zero Plastic Waste by 2030. The only way to get there is to regulate plastic production (starting with the bans) and ensure Canadians have real alternatives to throwaway packaging and products. 
After four decades of broken promises from the plastics industry, we're overdue for a change.
That's why dozens of environmental organizations and reuse service providers from across Canada have come together to call for increased government support to make it easier for Canadians to get the products they need – especially food, drink and personal care products – in packaging that is reusable. Many of the groups that signed the letter are small businesses that allow customers to bring and fill their own containers or provide takeout containers that can be returned conveniently for refill. 
While reusables are sometimes seen as a niche industry, they have a long history in the beer and milk industries and are increasingly popular on university and college campuses. With government support, reusables can become the go-to for the vast majority of businesses and consumers. 
To be clear, the organizations behind reuse are not asking for charity. They're seeking help to refocus our economy so that we use less energy, emit fewer greenhouse gases and pollutants and create much less waste. There are also plenty of jobs and economic opportunities in local reuse systems. 
Upstream, a US-based organization devoted to the shift to reused products and packaging, estimates that reducing throwaway packaging by 86 per cent in the US would eliminate 7.5 million tons of packaging waste and create nearly 200,000 jobs in that country. Applying those estimates to Canada suggests we could avoid nearly 1 million tons of plastic waste and create some 20,000 jobs.
There are so many reasons why reuse wins. It's the way of the future and it's exciting to see so many Canadian organizations that want to help us build it.
JOIN THE EFFORT – sign the letter or pass it on to a local organization
There is still an opportunity to join us in calling on the federal government to prioritize reuse. If you know of a local organization or reuse business that should join this effort, please send along this link and encourage them to sign up.