COPs break my heart. Pretty much every time. 
Global injustices get put under a microscope, and magnified for the world to see. Ministers from poor, vulnerable countries call on those from rich, industrialized countries to do more: reduce their high levels of greenhouse gas emissions and assist people in the Global south to better cope with the climate disasters that keep mounting. Unfortunately, the outcome of this and other COPs are a fraction of what is needed on both fronts.
Indigenous peoples, without an official seat at the table, demand that their land and rights be protected. They shouldn't have to fight for their rights – these are their rights after all. And yet, at COP26 I saw once again that some countries will take any opportunity to weaken the agreement that might help do that.
In the end, the final deal is often highly compromised. And yet vulnerable countries, after fighting for ambition and justice for two weeks, reluctantly agree to the final agreement. Why? Because the collapse of a U.N. conference would be worse, for multilateralism and for global action on climate change.
COP26 in Glasgow, Scotland was unfortunately no different. Some baby steps, some backward steps. There's a lot to cover so I'll keep it to a few of the big issues.
Did Canada know this was the ambition COP?
The Canadian government brought very little new to this UN conference. Glasgow was about ratcheting up ambition and closing the gap between what has been committed to and what is needed to avoid catastrophic climate change. 
Canada still has the weakest 2030 emissions reduction target amongst G7 countries: a 40 percent reduction, when our fair share is a 60 percent reduction (complemented by investments to generate a further 80 percent reduction internationally). Canada didn't add to its previous commitment of providing $1.06 billion per year in international financing, even though it's a small fraction of the $5 billion per year that constitutes our fair share. Canada coming up so short is one of the reasons why rich, industrialized countries continue to fail to deliver on the $100 billion per year in assistance for developing countries to address climate change, a commitment first made 12 years ago and reiterated in the 2015 Paris Agreement.
Obviously Canada can't be exclusively blamed for why serious gaps remain in fulfilling the commitments made in Paris, but our lack of action and ambition is a factor. And it's very worrying that the world is on track to hit 2.4 degrees Celsius of warming–even if all Paris commitments are met–when the Paris goal is to limit warming to 1.5 degrees. (Canada's policies and action on climate change are consistent with 4 degrees of warming.)
Thankfully, the overall lack of ambition led all countries agreeing to come back next year with new pledges to close the gaps in emission reductions and expected warming. The next round was supposed to be in five years, but it was recognized that much more urgency was needed.
One important new commitment that Canada made is joining over 20 countries in agreeing to eliminate public financing for international fossil fuel development by 2022. This is a really good step. No country should be subsidizing or financing the fossil fuel companies that are fueling the climate crisis. Canada should go further, by using the same timeline to eliminate the public money going to the development of domestic fossil fuels (almost all oil and gas).
Finally F-words: fossil fuels
The words "fossil fuels" appeared for the first time in a COP decision. I know…crazy. It took almost 30 years of climate negotiations and agreements to name the root cause of the problem. Even though the commitment is weak, with weasel words added in and with no reference to oil and gas, it is historic. 
And, just as importantly, the conversation for two weeks in Glasgow was all about fossil fuels. There was the commitment mentioned above on ending foreign financing of fossil fuels. The Beyond Oil and Gas Alliance (BOGA) officially launched with 11 countries and sub-national governments agreeing to get rid of oil and gas. Quebec joined, but Canada didn't. And in the closing hours, most of the discussion was about what words to use when discussing the phase out of fossil fuels.
That was a big realization for me in Glasgow. Phasing out fossil fuels is not in question. It will happen. It is inevitable. Oil, gas, and coal companies will keep lobbying to delay, water down, and kill climate commitments and action. Case in point – there were over 500 fossil lobbyists at the Glasgow summit!
Ultimately they will lose. The only question is how long governments like Canada's will enable the continued selfish and irresponsible behaviour of corporations that care more about their business model than a safe and secure future. Unfortunately, every year and every fraction of a degree matters – but in the end people and the planet will win over greed.
Loss and Damage
Similar to fossil fuels, Loss and Damage played a central role in the discussions and negotiations at COP26. Unfortunately, the outcome failed to deliver anything real.
The concept of Loss and Damage is that developing countries are already dealing with the impacts of the climate crisis that are difficult or impossible to adapt to, and industrialized countries have a duty to compensate them for losses and damages. Some are slow onset impacts that are nonetheless disastrous: island nations being swallowed by rising seas or already dry countries losing arable land to desertification. Some are high-impact climate disasters, like super typhoons that destroy entire communities or regions.
At COP26, developing countries were asking for two things in particular: that Loss and Damage become a permanent agenda item in future negotiations and that industrialized countries agree to assisting developing countries facing losses and damages (the exact amounts and mechanisms to be determined through upcoming U.N. negotiations).
Rich, industrialized nations resisted both. But it was clear by the end of the two weeks that this would have to change in the near future. The most vulnerable countries sent a very clear message that these issues would need to be resolved for successful collaboration on climate change to continue, and countries like Canada heard that message.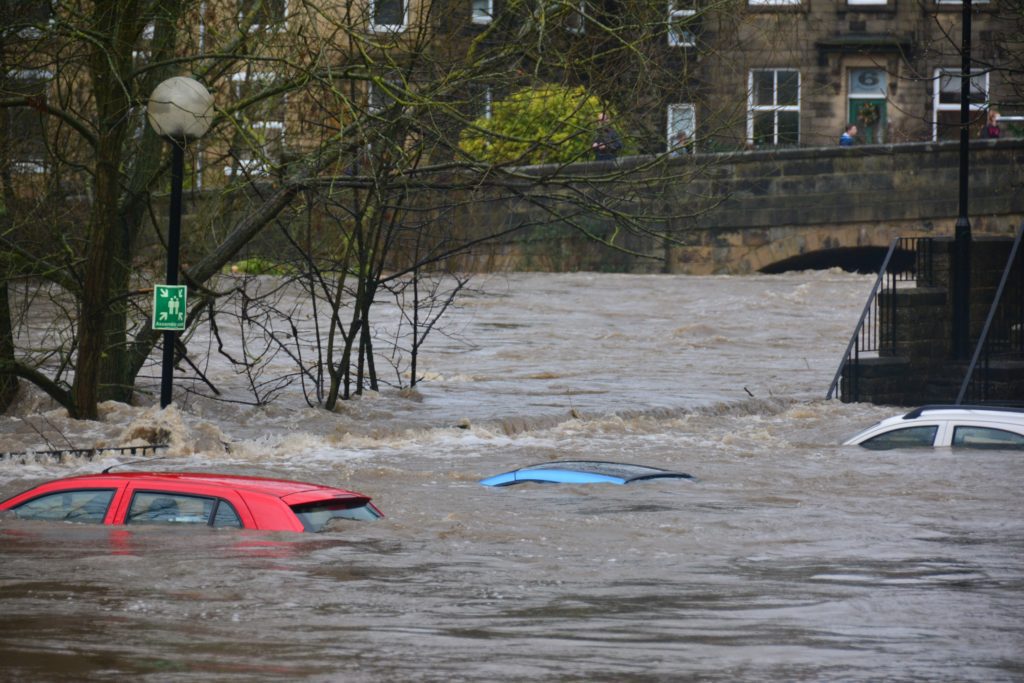 Credit trading under the Paris Agreement
The last two U.N. climate summits ended with a stalemate on finalizing the detailed rules of the Paris Agreement, and the trading mechanism, Article 6, was the major item that still needed to be decided upon. Article 6 of the Paris Agreement includes both a way for countries and polluters to trade credits with each other and elements that are more about countries cooperating or assisting each other in their efforts (without a transfer of credits).
For obvious reasons, this was contentious. Environmental Defence and many other environmental organizations, Indigenous groups, and countries do not believe that buying offsets or trading credits makes any sense in a world where every country and every polluter should be taking action to reduce their own carbon emissions to zero. 
Canada hasn't even confirmed whether it would use Article 6 to reach its 2030 Paris commitment. That means Canada has left open the possibility of buying our way to a very weak target or justifying more oil and gas expansion. Both are unacceptable.
In the end, Article 6 rules were not as bad as they could have been, but nonetheless the outcome is not a good one for climate ambition or Indigenous rights. On the plus side, the possibility that credits would be double counted–claimed by both the buyer and the seller–was mostly eliminated.  
But there was a big downside too. Kyoto-era credits from the Clean Development Mechanism could be claimed going back to 2013, and more could come in until 2025. These are projects invested in in the past that would count against a country's 2030 emission reduction commitments. And it's not a small amount. New Climate Institute estimates that together, these could add 620 million tonnes of dubious credits to the Paris Agreement, almost as much as Canada's annual carbon emissions.
It is also far from assured that projects seeking credits under Article 6 will respect and protect Indigenous rights. Though the text does say that Indigenous rights should be protected, there is no reference to Free, Prior, and Informed Consent, one of the key principles protecting Indigenous rights when projects are proposed in their traditional territories. Indigenous peoples also urged countries to include an international grievance mechanism, where claims of rights violations could be brought, but Indigenous organizations were disappointed in the weak and vague language of that provision.
Conclusion
The world needed more out of COP26. It is far too late in the game for small steps on global climate action. In many ways, the industrialized world betrayed those at the forefront of the climate crisis–the least developed countries, small island developing states, Indigenous peoples, and the poor and vulnerable in every country.
Some have said that this means the U.N. and multilateralism is a waste of time. But if these U.N. summits on climate change did not exist, something else would have to be invented to take its place. The world needs to come together to solve this global emergency. And it is both helpful and necessary for Ministers, Presidents, and Prime Ministers to sit down face to face and pressure each other to do more. And for the media and civil society to hold them to account.
What we shouldn't expect is for the U.N. to be the leading edge of climate awareness and action. That will always come from people around the world organizing together to erode the power of the fossil fuel industry and push governments to do much more. A healthy, safe, and secure world will be achieved by social movements: the climate justice movement, Indigenous peoples, and so many others inspired by justice, community, and love.