On Saturday, July 24th, communities and volunteers across the Greater Toronto Area turned out in the face of a pandemic and the threat of severe thunderstorms to stand up and say to the Ontario government: "No More Highways!" 
The message of No More Highways is first and foremost about saying no to the Bradford Bypass and Highway 413, two proposed new 400-series highways which would pave over parts of the Greenbelt, destroy endangered species' habitats, and open up huge areas of prime farmland to sprawl development.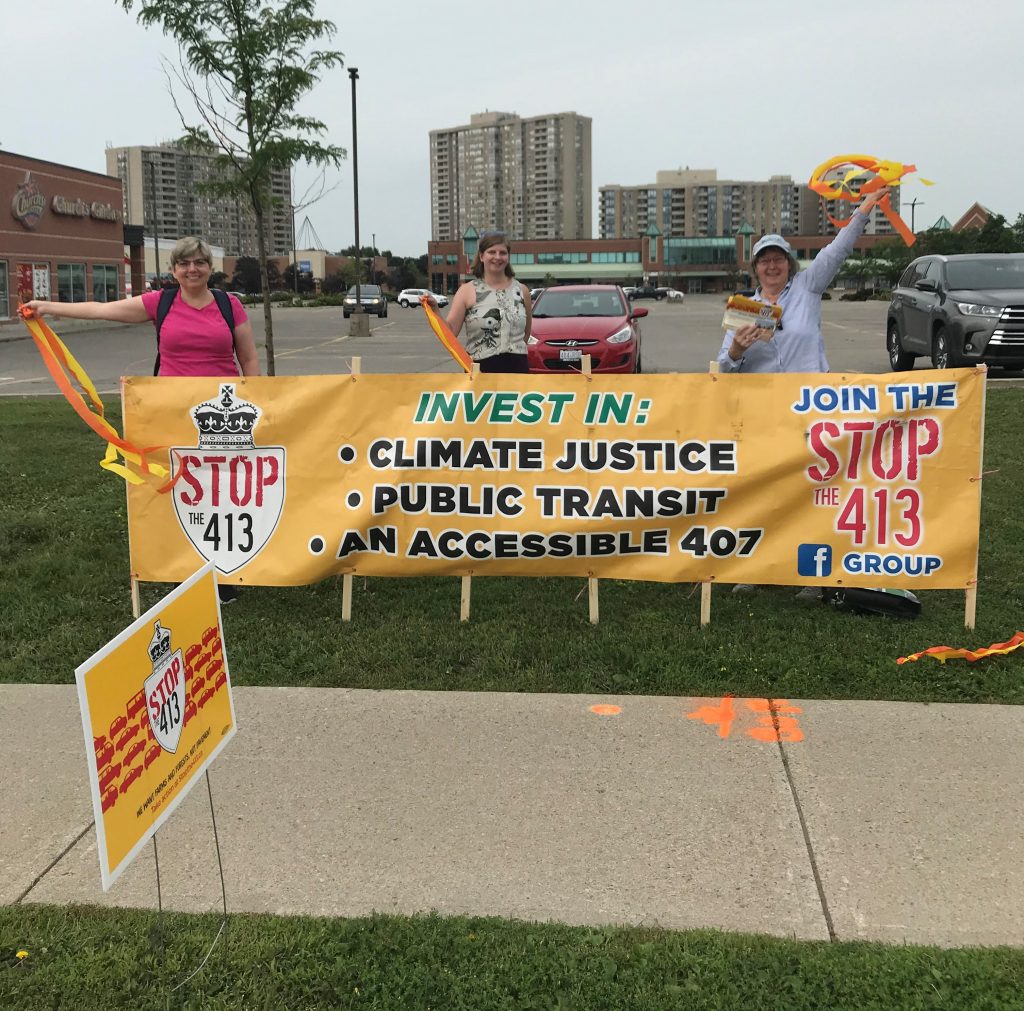 But it's also about saying 'no' to building more highways in a climate emergency, 'no' to building more highways instead of accessible and affordable public transit options, and 'no' to increasing car-dependency instead of offering livable and walkable communities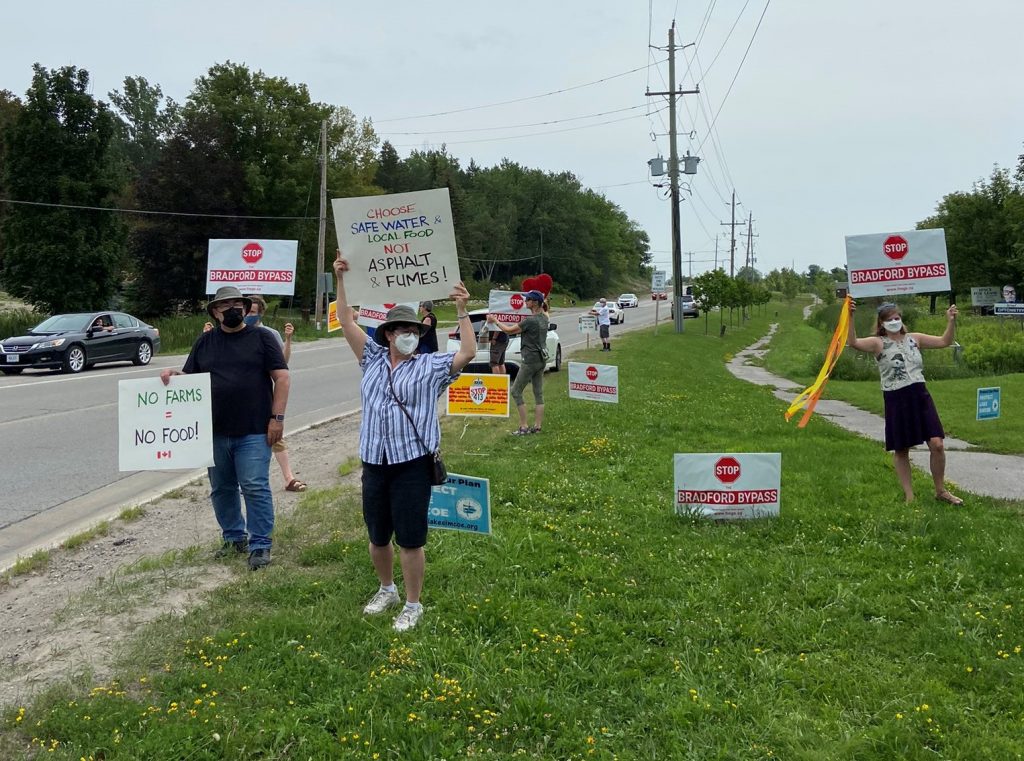 As part of the Ontario Climate team, I've had the privilege of working with a growing group of incredibly dedicated, passionate and impressive volunteers, all of whom came together with the aim of stopping the destructive and unnecessary Highway 413 and the Bradford Bypass from crashing through their communities. Together, these volunteers represent many of the regions most affected by these highways, and in just a short time they've achieved incredible success in shining a light on the irreparable damage these highways would do to their communities and to our climate and environment.
On Saturday, many of these groups and individuals were safely joined by friends, family and other campaign volunteers from across the region, to rally in their local communities to say "No More Highways" – No to the 413, and No to the Bradford Bypass.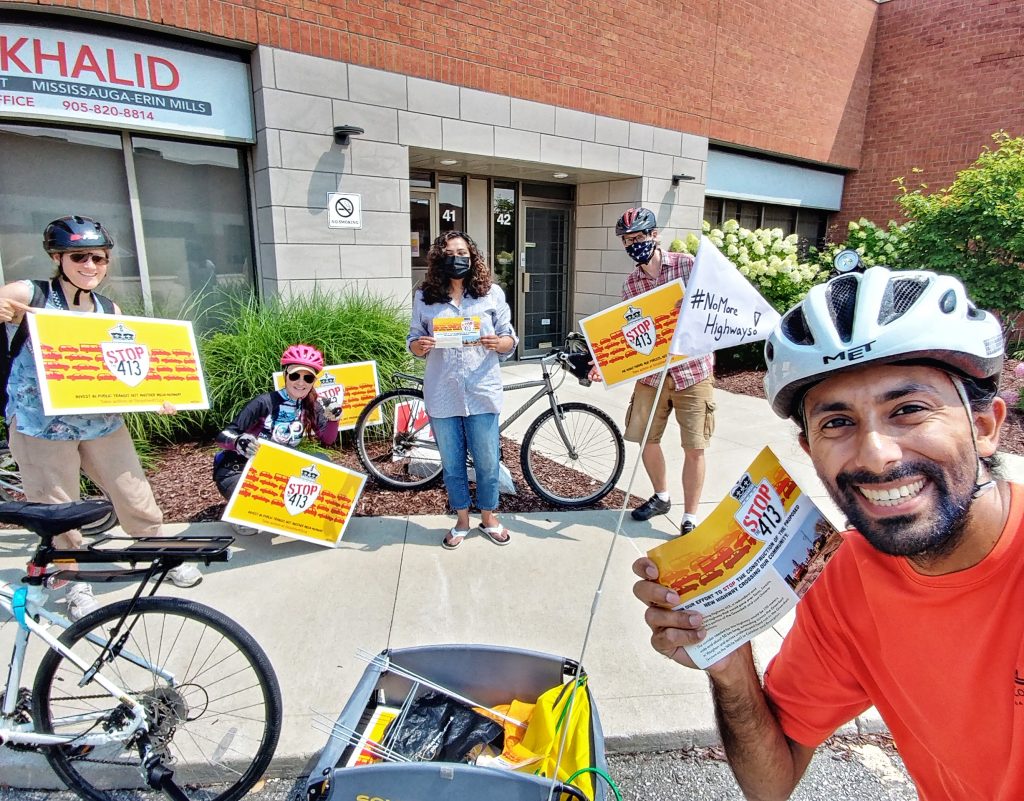 In total, nine communities from across the GTA led awareness raising events and protests, ranging from a bike ride between MPs' offices in Mississauga to protest the lack of support for sustainable transportation, to a leaflet handout at the Nashville Conservation area, of the many natural areas threatened by Highway 413. Campaigners led by the Simcoe County Greenbelt Coalition held a protest to Stop the Bradford Bypass and sign wave outside the office of Transportation Minister Caroline Mulroney, while other groups led No More Highways demonstrations at Orangeville Farmers market, and in Oakville, Holland Landing and Brampton.
The action wasn't just happening out in the GTA either. Hundreds of Ontarians took to social media to tell Minister Mulroney to cancel Highway 413 and the Bradford Bypass, and to get the message of #NoMoreHighways out over the airwaves.
It's not too late to be part of the action – follow this link to support #NoMoreHighways and ask Minister Mulroney to cancel Highway 413.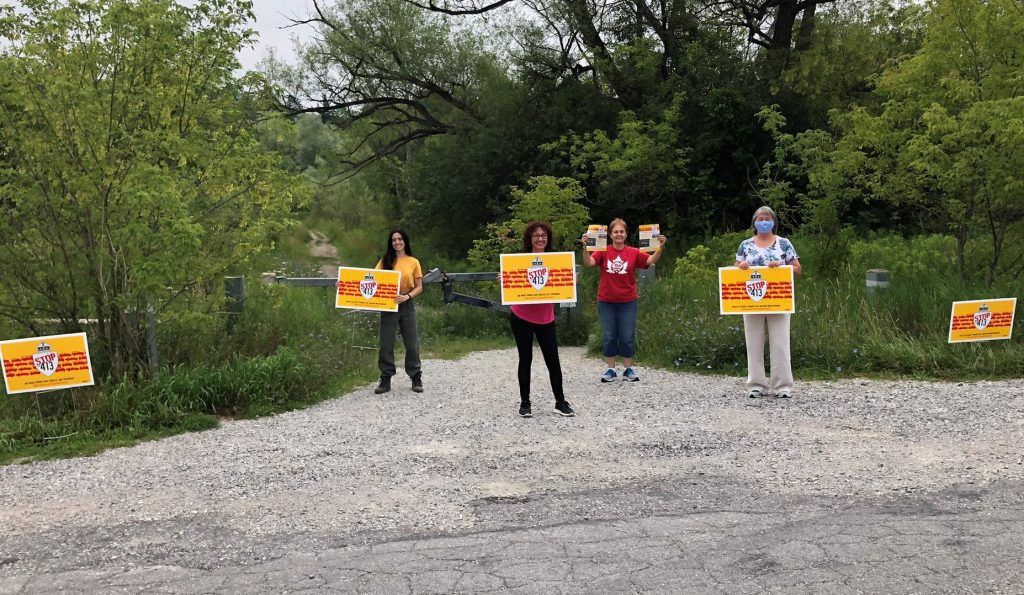 A huge thank you to all the volunteers and supporters, both online and in person, who made the No More Highways Day of Action a success. Together we will continue to fight for an Ontario where the government understands that #NoMoreHighways is in everyone's best interest.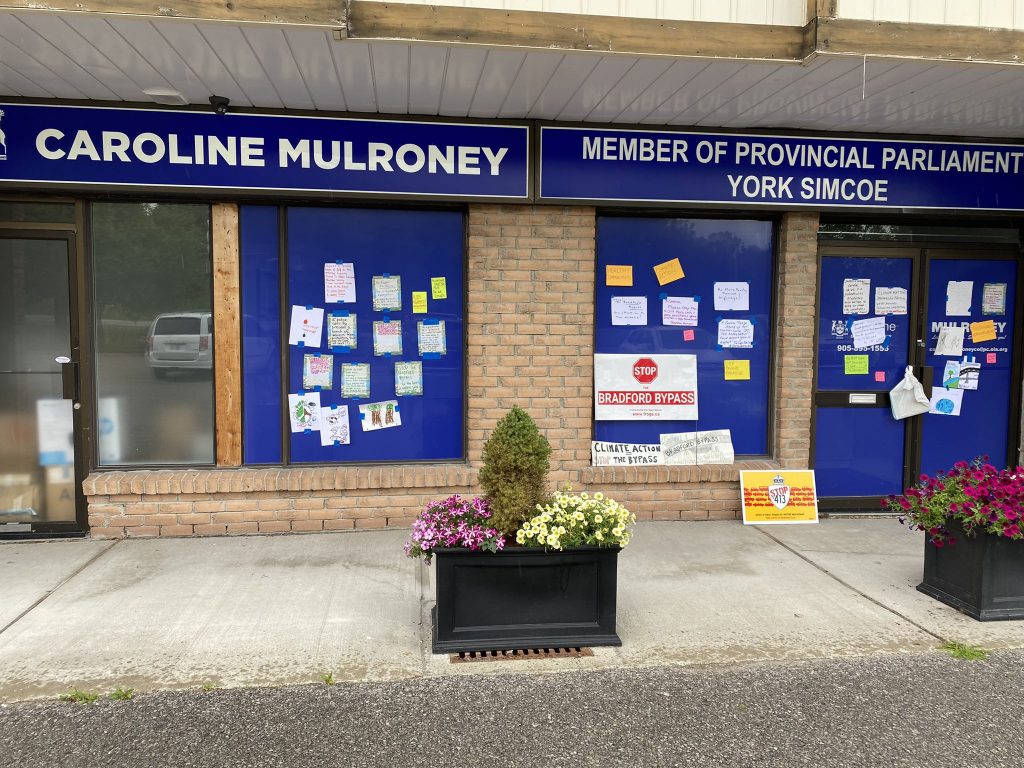 To learn more about the Stop the 413 campaign, download resources or request a lawn sign, visit Stopthe413.ca.