PROBLEMS WITH HIGHWAY 413
Ontario is planning to pave over farms, forests, wetlands and a portion of the Greenbelt to build Highway 413- a redundant and unnecessary mega highway that will cost taxpayers billions.
Here is why we need to stop it:
Climate change: It will add over 17 million tonnes of greenhouse gas emissions by 2050 - resulting in $1.4 billion in damages from pollution - when cutting emissions is more urgent than ever.

Farmland and biodiversity loss: Highway 413 would be 59 km long and would pave over 400 acres of the Greenbelt and over 2,000 acres of Class 1 and Class 2 farmland - among Ontario's most productive farmland.

It won't solve traffic congestion: Building new highways usually does nothing to relieve congestion over time. An expert panel study found Highway 413 would only save drivers in the region 30-60 seconds per trip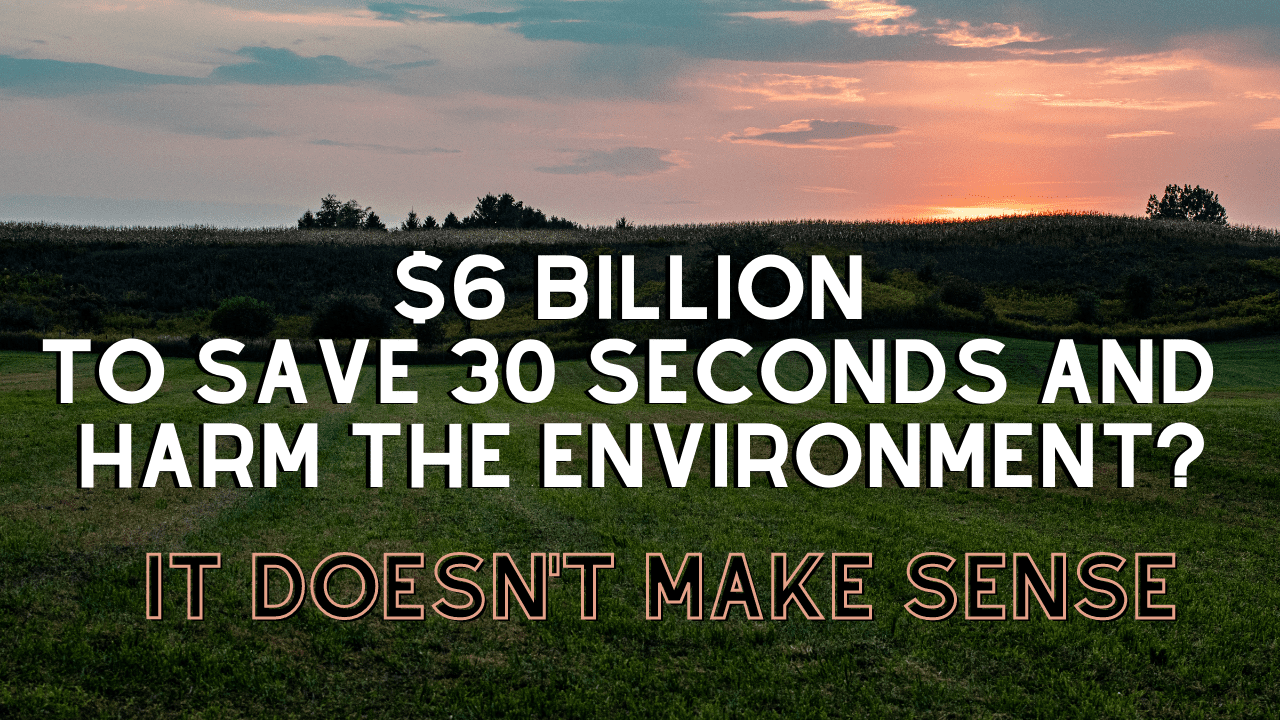 It's redundant: Right now, Highway 407 is underused, yet the province is proposing to build another east-west highway just 15 km away.

It's expensive: Building Highway 413 would cost Ontario taxpayers billions. And it would mean less money is available to invest in crucial public transit.

Heritage and Indigenous land: Highway 413 could destroy important archaeological sites as the project passes through land that has long been inhabited by the Huron-Wendat.
Highway 413 would bisect the sensitive headwaters of four watersheds within Mississauga of the Credit First Nation's territory and impact their physical and cultural heritage, including ceremonial sites, burial sites, and the cultural landscape.
HOW IT IMPACTS OUR COMMUNITIES
Take a look at the discussions we hosted with (concerned) community members who live in areas of the proposed highway development
SOLUTIONS AND ALTERNATIVES TO HIGHWAY 413
Instead of wasting money on a destructive and unnecessary highway, Ontario should do the following to meet the region's transportation needs for people and goods:
Commit to public transit investment including full GO Regional Express Rail on the Kitchener and Milton corridors, a new GO corridor to Bolton, and increased bus rapid transit or light rail transit in Brampton and Vaughan
Examine the feasibility of truck priority on Highway 407
Widen existing roads (already underway)
Continue monitoring and modelling as transportation technologies and transportation patterns evolve
Together, we can stop this harmful highway and preserve the health of our communities and environment. Take the actions below:
YOU MAY ALSO BE INTERESTED IN…
Read more in our blogs and share them with family and friends
Learn more about protecting Ontario's environment and stopping destructive projects like Highway 413. Sign up for our newsletter.