Shell Canada says it really cares about climate action. No really. It keeps telling us how much it cares so it really must.
And yet, as the old adage goes, "Tell us who your friends are, and I'll tell you who you are." One of Shell Canada's longest standing relationships is with the Canadian Association of Petroleum Producers (CAPP), an industry lobby group that is quite possibly the biggest barrier to climate action in Canada. 
Every year Shell reviews its membership in industry associations. In 2019 and again in 2020, Shell found that CAPP was out of step with Shell's principles because of lack of support for the Paris Agreement and climate policies such as carbon pricing. Over 15,000 Canadians sent letters to Shell telling the company it was time to break ties with CAPP. 
And then, last month Shell decided that it would remain a member for at least another year. A real head scratcher. Despite Shell's insistence that it's a climate champion, it has chosen to stay aligned with CAPP, whose toxic, secretive influence has killed or undermined laws that were designed to protect public health, cut pollution, and curb carbon emissions – including during the COVID-19 crisis.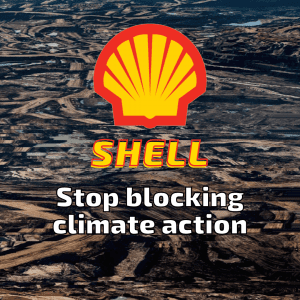 Here are three ways Shell's climate principles are just greenwashing:  
Shell "supports" the Paris Agreement on climate change

, limiting warming to 1.5 degrees C., and Canada achieving net-zero emissions by 2050. And in the last federal election, CAPP lobbied for a rollback of environmental protection and a massive expansion of oil and gas development that would

increase

Canada's carbon emissions by more than 100 million tonnes by 2030

. You know what isn't a pathway to zero emissions? Increasing them a lot.

Shell "supports" an energy transition with a larger role for renewables

:

CAPP's laughably vague and weak approach to addressing climate change

discusses no other forms of energy

other than

oil and gas. Someone should tell CAPP, and Shell, that fossil fuels cause climate change rather than provide solutions to the crisis.

 Meanwhile,

Shell decided

that another industry association it belongs to, WindEurope, was offside with its principles because WindEurope takes a cautious approach to techno fixes like carbon capture and storage and the potential for forests to absorb fossil's fuels' carbon emissions. You can't make this stuff up.

Shell "supports" transparency when dealing with the government and public

: And yet in the middle of the pandemic, CAPP sent a

secret memo

to the federal government with a long list of demands, including the suspension of lobbying rules so that meetings between Big Oil and the government could be undertaken in secret. The irony is palpable. CAPP had many other egregious demands including suspending environmental monitoring, deferring the implementation of Indigenous rights, and delaying the implementation of rail safety regulations for oil trains. 
And lo and behold, CAPP ended up forming a secretive committee with the federal government to discuss environmental and energy policy during the pandemic, which government officials initially lied about when contacted by the press.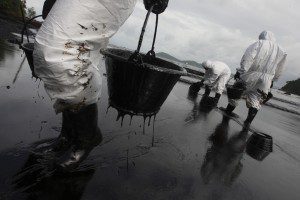 It's time for the public to ignore Big Oil's greenwashing
CAPP's actions directly contradict Shell's corporate sustainability principles. As long as Shell remains a member, the public should know that its principles are an empty PR exercise.
Oil giants like Shell keep saying publicly they want to be part of the climate solution, but lobbying groups like CAPP work behind the scenes to block climate action on their behalf. You should be wary of claims you see from Shell and other big oil players…this case shows their claims can be a lot of greenwashing.