This guest post is by Paula Williams, the co-founder of Communities and Coal. Environmental Defence is currently running a campaign calling for the federal government to ban coal exports. Take action here.

"Never doubt that a small group of thoughtful, committed citizens can change the world. Indeed, it is the only thing that ever has."  This famous quote by Margaret Mead is possibly the most overused quote for inspiring the ordinary to do extraordinary things, but it wasn't until my own remarkable journey trying to stop the development of a US thermal coal transfer facility in BC, that I came to really appreciate the wisdom, power and importance behind her words.
My Awareness

In 2013, after moving with my husband and young children to the beautiful coastal community of White Rock/South Surrey, BC, I learned that there was a plan to develop a US thermal coal transfer facility at Fraser Surrey Docks, about a 30-minute drive from our home with the intent of shipping 8 million metric tonnes of coal to Asia. This would be in addition to an existing rail line that passes directly through the waterfront, with shipments of not only dangerous chemicals, but also US thermal coal to another coal transfer facility in a community called Tsawwassen, about 20 minutes away.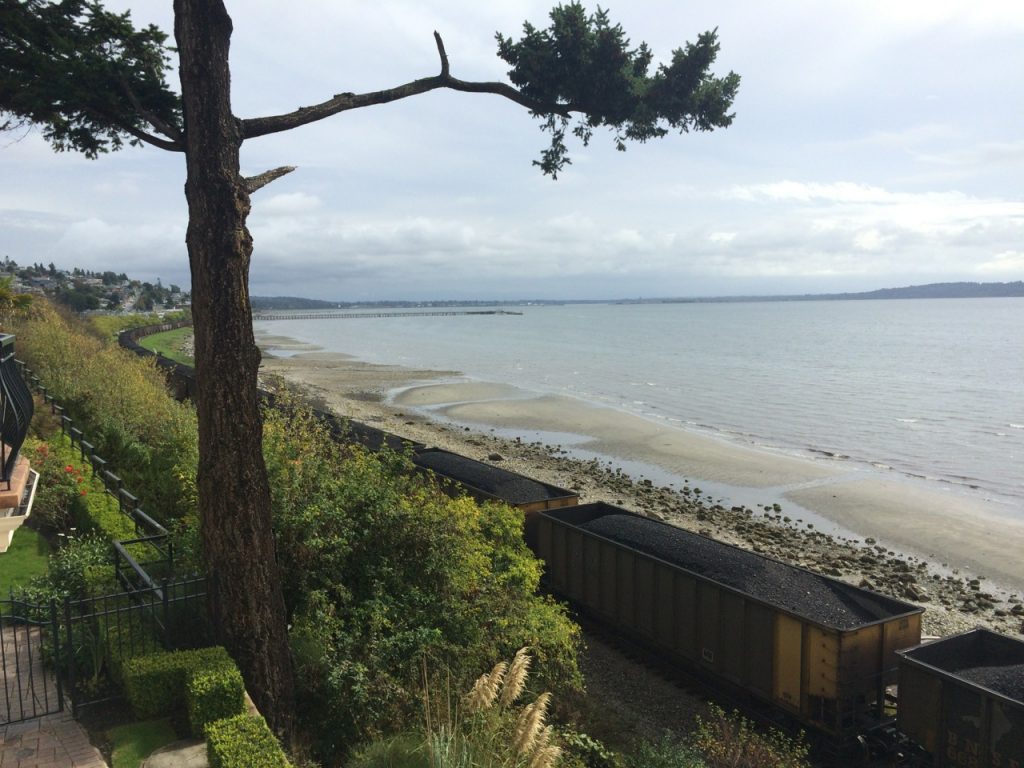 The Issues with Thermal Coal
After investigating further, my concern was multi-pronged. My immediate worry was for the health of my family. Thermal coal dust can cause respiratory illness such as emphysema and chronic bronchitis. The toxic metals from coal can cause cancer. The diesel particulates from the increased trains can cause impaired pulmonary development, increased cardiopulmonary mortality, increased asthma attack frequency and severity, increased heart attacks and an increased risk of cancer. Additionally, the noise exposure from the train can cause an increase in blood pressure, arrhythmia, and stroke as well as sleep disturbance and fatigue. The frequent long trains had the potential to block off emergency access to one of our neighbourhoods. And then there was the potential for environmental impacts to land, water and animals from dust, derailments and spillage – and of course the big one, impacts to our climate from the burning of this fossil fuel in Asia. It was a lot to take in.
Jumping In

My decision to jump in and try to do something was very natural. I didn't even think about it, to be honest. I just had one focus which was to stop this facility from being built. I immediately held my first town hall meeting with another parent who shared my concern. We had 150 people show up and 100 of them signed up to help us fight the proposal. We started small, creating a name for our group, Communities and Coal. We made lawn signs, gathered signatures on a petition door to door (over 13,000), held town hall meetings, raised money from donations and yard sales. We convinced our mayor and council to publicly reject the project and to support our ask that the Port of Vancouver conduct an independent, comprehensive health impact assessment and full public hearings.
Our momentum continued and we started to reach out to other communities along the proposed coal route and beyond for their support, holding 9 more townhalls. Multiple cities publicly supported our ask. We met with countless MLAs and MPs who raised our concerns in our provincial legislature as well as the House of Commons. We had countless school boards support our ask, as well as multiple unions, doctors, local businesses, scientists, health authorities, environmental groups and of course, everyday people! The list kept growing and growing! We spoke to the media on TV, radio and in newspapers. The momentum it gained was incredible and all because of a decision I made back in 2013 to do something.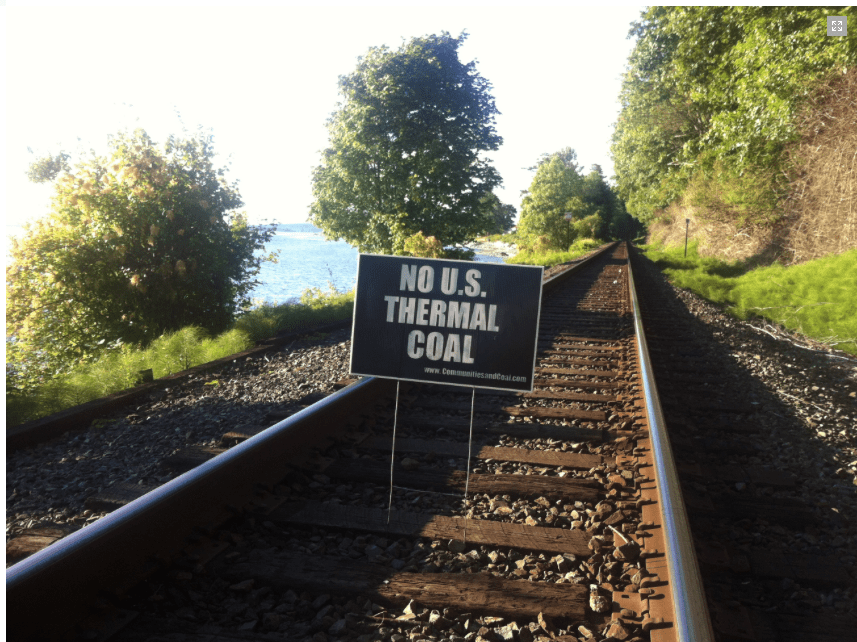 The Legal Challenge

With mounting pressure and bad press, the Port of Vancouver decided to ask Fraser Surrey Docks to redo their impact assessment of the project. Sadly, even with the new assessment, the Port still ended up approving the project and issued the permit. The public consensus was that the approval was rubber stamped, so in 2014 we joined forces with another group, Voters Taking Action on Climate Change to challenge the permit in court, represented by the not-for-profit environmental law firm, Ecojustice. I also added my personal name to the legal challenge, as did a brave and wonderful woman, Christine Dujmovich, who lived directly across the way from the proposed coal facility. Amazingly, the cities of Surrey and New Westminster also joined our legal fight! For the next 5 years we would experience the ups and downs of the legal world, our own version of  David vs. Goliath.
The Outcome
In 2019, we reached the Federal Court of Appeal. Before the judges gave us their ruling, the Port of Vancouver cancelled the permit that they had issued to Fraser Surrey Docks. The proposal was dead and although there were a lot of factors involved, very likely part of the reason was the fact that we had delayed the development of the project for  6 long years!
The Lesson

What did I learn? Well, a lot quite frankly. I learnt that there are a lot of really smart, kind and compassionate people out there who are willing to help if you just ask. I couldn't have done it alone and luckily, they trusted my leadership and vision but the collective effort was essential! We started out small but our little victories added up and it really gained momentum. All of our actions mattered in the end, because it was about death by a thousand cuts. We didn't wait for those in power to do what was right. Instead, our small group of thoughtful, committed citizens led the way, inspired a movement and changed things for the better, just like Margaret Mead so famously said.