Plastic waste can now be found in the farthest corners and deepest trenches on the planet. Yet, every day millions of disposable plastic containers, bags and cutlery continue to make their way into our oceans and waterways. That's why we partnered with our friends at Ecojustice to formally request that the federal government swiftly address the impact of single-use and harmful plastics.
The road to tackling plastic pollution requires a comprehensive strategy and immediate action. This is why we proposed a roadmap for Canada to achieve #ZeroPlasticWaste by 2025. Producers need to be responsible for their waste and we need to recycle more… way more. But a central piece to a strong Canadian plastics strategy is to ban the use of problematic plastics that are harmful or difficult to recycle (and in many cases, unnecessary).
Lessons learned from microbeads
Remember microbeads – those unnecessary tiny bits of plastic that were added to face washes and toothpastes?
The story of the microbead ban is a success story. Not only did Canada effectively ban them, but we did so very quickly.
We're proposing that Canada takes a similar approach to restricting single-use plastics as we did with microbeads. The process started with a formal request that Environmental Defence along with Ecojustice and other groups submitted in early 2015 to the Minister of Environment to assess if microbeads were harmful. Fortunately, a few weeks later, and after thousands of petitions from Canadians were sent to the Minister, a parliament motion demanding listing microbeads as "toxic" under law received unanimous support and expedited action.
Starting July 1st, Canadian stores will no longer be able to sell products containing these toxic beads. In little over three years, we made microbeads disappear off of store shelves. Today, we need to do the same with other types of plastic pollutants.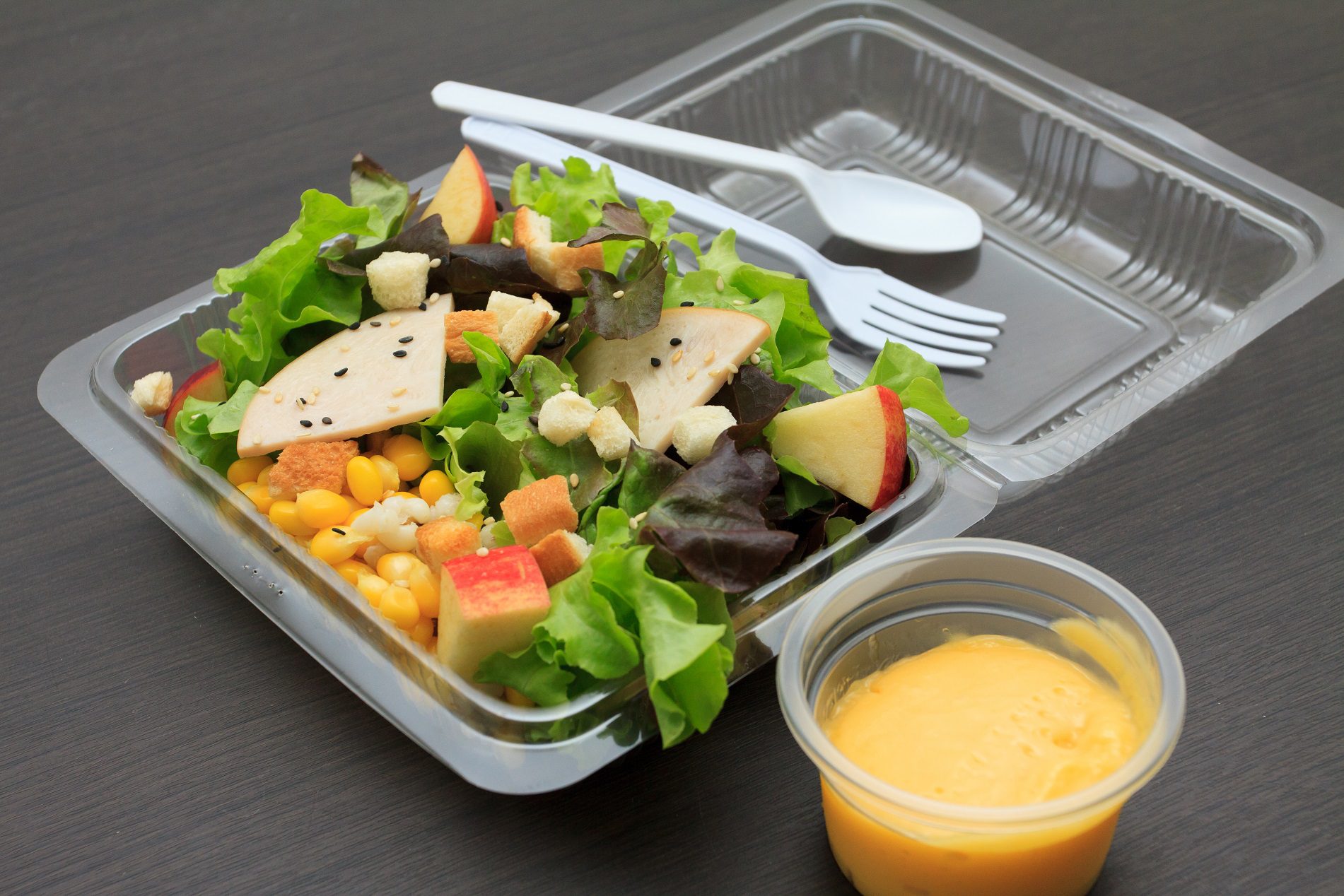 What we're doing to deal with single-use plastics and microplastics
In partnership with Ecojustice and several environmental groups, we filed a similar request as the one we submitted on microbeads to the Minister of Environment and Climate Change to prioritize the assessment of three problematic types of plastics:
Single use plastics such as disposable packaging, cutlery and coffee cups;

microplastics – fragments of plastic the size of microbeads; and,

microfibres, which shed from apparel and textiles.
Just like microbeads, these three types of plastic materials have become ubiquitous in the environment and have contributed to wildlife contamination that is harming animals and threatening the survival of some species.
Microplastics and microfibres are now polluting our drinking water and food. And while the evidence on how that may harm us is still unclear, we know that some of the widely used plastics are inherently hazardous and contain potentially cancer-causing chemicals like vinyl chloride and styrene.
The next steps
The Minister has 90 days to respond to our request with how they intend to deal with these plastics. The response may then direct government departments to prioritize the assessment of the impacts of these plastics and subsequently take regulatory action to ban them or minimize their release into the environment.
If the federal government prioritizes the assessment and regulation of these polluting plastics, we can see them banned or restricted in just a few years. If it was possible for microbeads, we can make it happen for other types of plastics as well.
Sign our petition to call on the federal government to take swift action on plastic pollution.

P.S. Check out what other countries are doing to deal with plastic pollution