The wait is finally over. With the launch of the Green Ontario Fund (GreenON) this morning, Ontarians can now access programs that will help them reduce carbon pollution in their homes and businesses. GreenON was promised in Ontario's Climate Change Action Plan, which was released over a year ago. And while the wait was longer than expected, it's good to see the Action Plan being put into action.
So, what is GreenON? It's the organization tasked with helping homeowners and businesses connect with programs, technologies and incentives that will help them reduce their carbon emissions. This is really important – because if we are going to cut carbon and hit Ontario's ambitious climate targets, everyone needs to be involved. GreenON will help make that possible.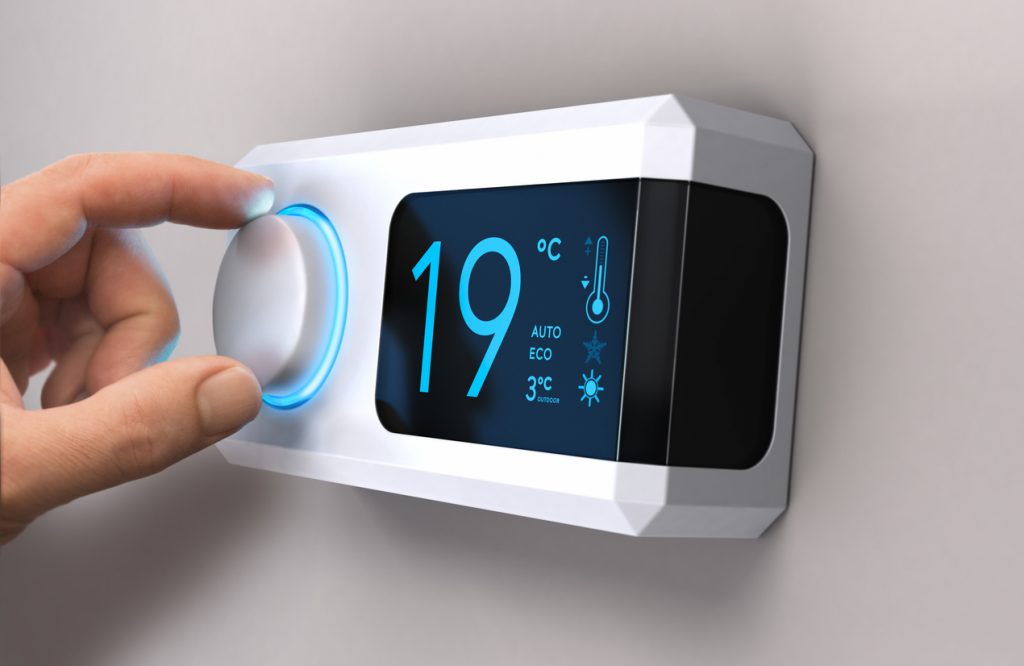 GreenON has a one-stop-shop website where Ontarians can plug in their postal code and find out about all the energy efficiency programs available to them. It also has a call centre, so if you have a question about energy efficiency or the programs and incentives available to you, you now have someone you can call. Like any renovation, navigating a home energy retrofit can be complex. This website and call centre promise to make it much simpler.
To add to the excitement, Ontarians can now sign up to have a smart thermostat installed in their homes completely free of charge. And after it's installed, the homeowner will get a report that identifies where they can get the biggest bang for their buck on additional energy savings and upgrades.
These smart thermostats use motion sensors to detect when to turn the heat down, or the A/C off, because no one's home. Then, using an app on your phone, you can tell it when you'll be back to ensure you arrive to a home that's as warm or cool as you like. Even better, the thermostats learn about your routine – your comings and goings – to become even more efficient.
And they can have a big impact. Just changing out an old thermostat for a smart one can reduce energy use – and energy bills, and carbon emissions – by over 10 per cent!
With GreenON, the smart thermostat is meant to be a conversation starter. It's the free goodie intended to entice Ontarians into a deeper conversation about the energy used in their homes and the ways they can cut and decarbonize that energy. The report that homeowners will get when the smart thermostat is installed will help identify where they should look next to cut their energy use (and bills!). It's a great way to get more Ontarians engaged in reducing their carbon emissions. As the saying goes, you catch more flies with honey.
Ontario is a leader on climate change. The province has a price on carbon and legislated climate targets. And it's in the process of rolling out programs to support electric cars, public transit, cycling, and now home energy retrofits, all using the revenues from the carbon price. It's a smart approach that, when fully implemented, will offer a variety of ways for Ontarians to take part in the global effort to reduce polluting emissions and fight climate change.
There are more elements of Ontario's climate plan yet to come, including the requirement for homes to have an energy audit before they are sold — an important consumer protection measure. After all, you would never buy a car without knowing how fuel-efficient it is. And it's another way to get more Ontarians thinking about energy efficiency.
We'll be watching for progress on that front too, but for now, the launch of GreenON is a welcome development. It's good to see Ontario's climate plan being put into action.