If you follow our blogs regularly, you'll know we're worried about chemicals in consumer products, including lead in lipstick, and phthalates in deodorant. But just how serious is the risk posed to Canadians' by chemicals in everyday products?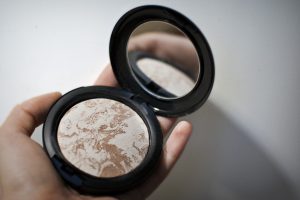 Last week a shocking report was released by Canada's Commissioner of the Environment and Sustainable Development, Office of the Auditor General. The Commissioner's report confirmed some of the gravest concerns we at Environmental Defence have about consumer product safety.
For years, Environmental Defence has researched toxics in consumer products, finding heavy metals in popular cosmetics, endocrine disrupting (hormone disrupting) chemicals in fragrances and men's personal care products, and air pollutants in cleaning products. We've consistently argued that Canada needs stricter regulations when it comes to harmful chemicals. Agree? You can take action here.
Improvements to how quickly toxic chemicals are removed from the market are desperately needed. Some substances officially listed as toxic under the Canadian Environmental Protection Act are still common in popular products and are showing up in blood and urine tests conducted by the Canadian Health Measures Survey.
Canada's Cosmetic Ingredients Hotlist must include more substances, such as endocrine disrupting ingredients prohibited in the European Union. In 2015, Canada only had 573 ingredients in its Hotlist, compared to 1,715 ingredients restricted or prohibited by cosmetics regulations in Europe.
The Commissioner's audit shows us that Canada's existing regulations lack proper monitoring and enforcement to effectively protect the public from toxic chemicals, especially when it comes to cosmetics.
The Commissioner concluded, "Health Canada's Consumer Product Safety Program could not fully assure Canadians that its post-market oversight activities were working to protect the public by addressing or preventing dangers to human health or safety posed by chemicals of concern in household consumer products and cosmetics." That's a scathing indictment.
The Commissioner's audit found gaps in testing, notification, and monitoring for compliance in cosmetics, and gaps in monitoring for threats from counterfeit products, and potential threats from e-commerce products. As a result, unsafe products likely remain on the shelves of retailers nationwide and in Canadian households.
It shouldn't be like this. In 2007, Health Canada committed to require companies to declare incidents from cosmetic use — a requirement currently placed on makers of other consumer products — and to declare product ingredients prior to entering the market. That's in contrast to the current lax requirement that companies inform Health Canada of product ingredients up to 10 days after first sale. In 2007, Health Canada also committed to require mandatory labelling for 26 known allergens in fragrance or parfum. And in 2008, the federal government provided Health Canada with funds to make these changes. Yet, for reasons that remain unclear, in 2012 Health Canada decided against making these changes that would have prioritized consumer safety. And according to the Commissioner, these risks remain unaddressed.
The Commissioner's report demonstrates that urgent action is needed to prevent Canadians' further exposure to carcinogens, endocrine disruptors, environmental pollutants, and other harmful chemicals in consumer products.
In order to properly protect the Canadian public from exposure to toxic chemicals, Health Canada must enact the changes to cosmetics regulations and management proposed in 2007, and expand Canada's Chemical Ingredients Hotlist. Otherwise, Canadian consumers will continue to be at risk from the products they use everyday.
You can help! Sigh our petition to ask Canada to do more to protect  Canadians from toxics.
Read our tips and guides to learn how to reduce your exposure to harmful chemicals in household goods and cosmetics.