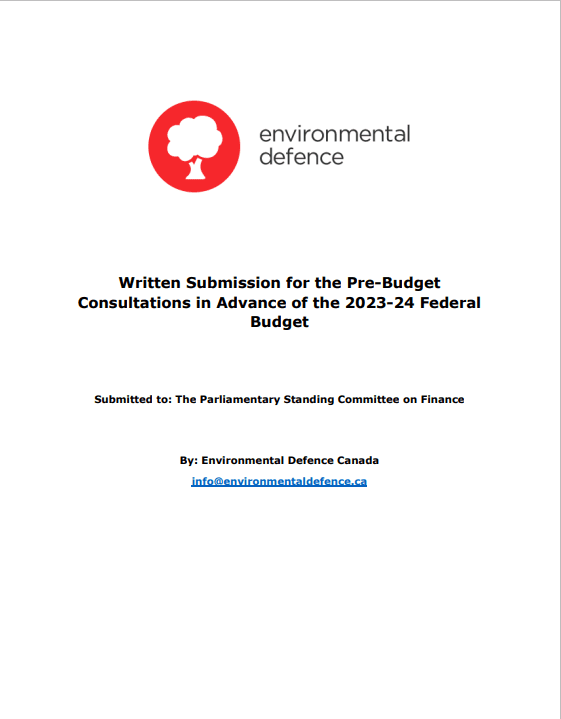 About The Submission: Environmental Defence is advocating for the following items to be considered in the 2022-23 federal budget:
1. Deliver affordability support for households and move towards mode-neutral tax incentives for low carbon mobility by creating a refundable tax credit for Canadians who do not own a car.
2. Accelerate the start date of the permanent public transit fund to 2024 to move quicker on housing affordability and expand its role to include funding transit operations.
3. Eliminate all subsidies, public financing, and other fiscal supports provided to the oil and gas sector immediately, including financial support provided through crown corporations such as Export Development.
4. Provide $100m to scale up local reuse systems.
5. Implement a windfall tax on soaring oil and gas profits and redirect that revenue to the communities and families who need it.
---