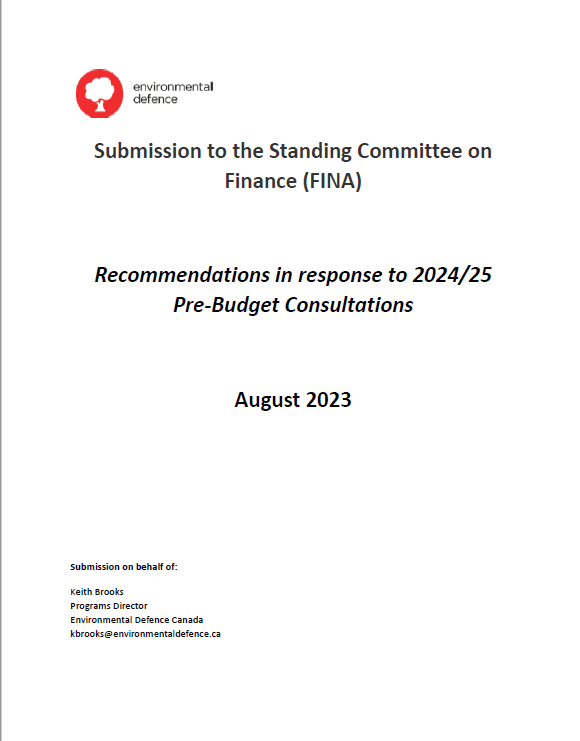 About The Submission:
This submission to Standing Committee on Finance (FINA) contains the following seven recommendations:
1. Accelerate the launch of the permanent public transit fund from 2026 to 2024 to move more
quickly on climate action and housing affordability, and expand its role to include funding transit
operations.
2. Eliminate all subsidies, public financing, and other fiscal supports provided to the oil and gas
sector, and ensure that oil and gas companies do not pass on the costs of reducing emissions or
environmental clean-up onto the public.
3. Provide $100 million to scale up local reuse systems.
4. Invest an additional $350 million of the pledged $1 billion in fresh water health. Fast track the
amount to a 5 year time period and renew the investment on a 5 year time frame.
5. Invest in sustainable jobs and vibrant communities.
6. Create the infrastructure to align private finance with the Paris Agreement.
7. Invest to renew the Chemicals Management Plan and implement new legislative requirements.
---
Download the submission (English)
(Adobe Reader is required to read this pdf report. Please ensure you have the latest version.)