Environmental Defence evaluated Ontario's proposed amendments to the Greenbelt and Growth Plans and issued the report card below.
Check out the report card that highlights the strengths and areas that need improvements in the province's proposed amendments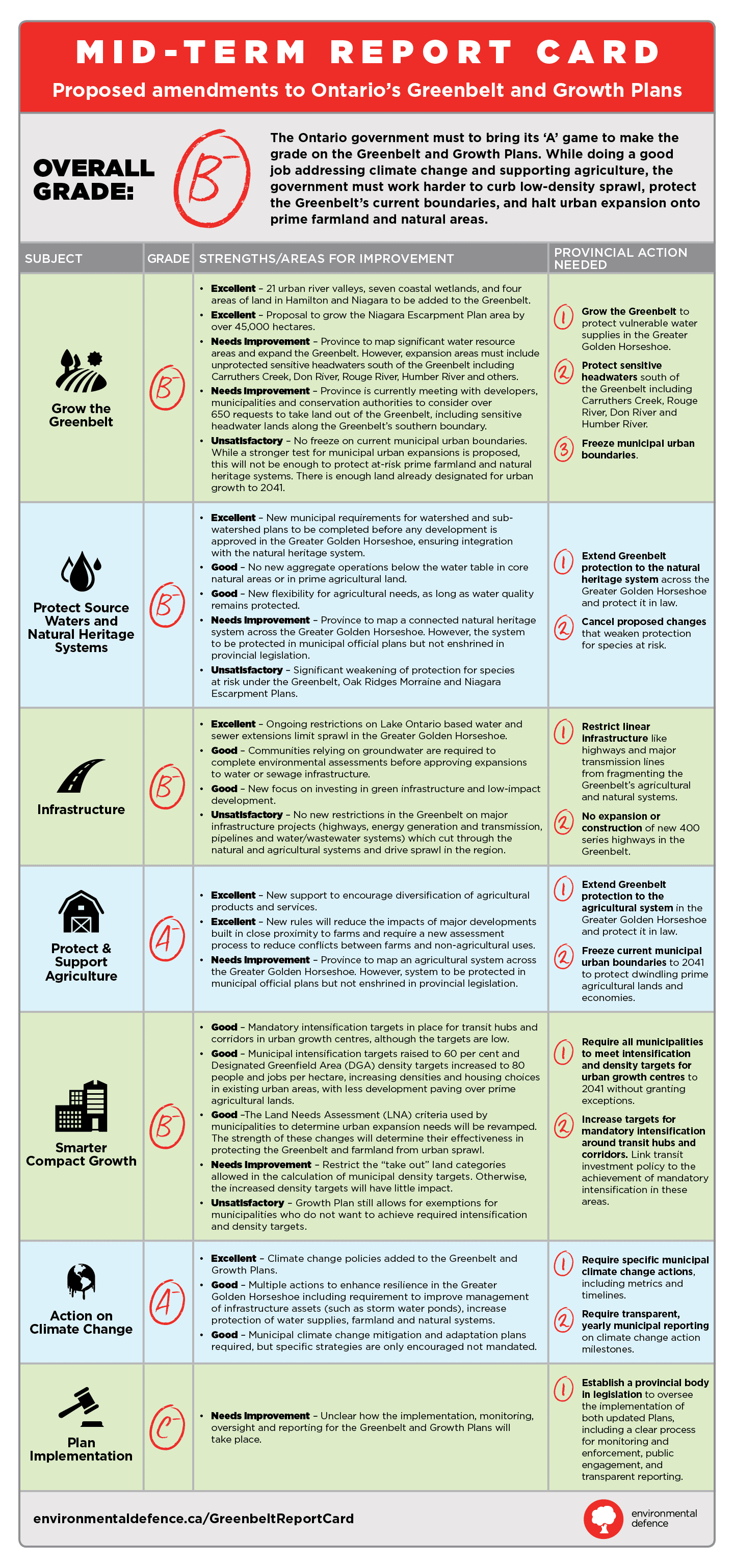 Download a copy of the report card here.
Read the press release about the report card.
See the action checklist for what Ontario must do to fix the Greenbelt and Growth Plans.
tell Ontario to stop developers from paving over the Greenbelt to build more urban sprawl