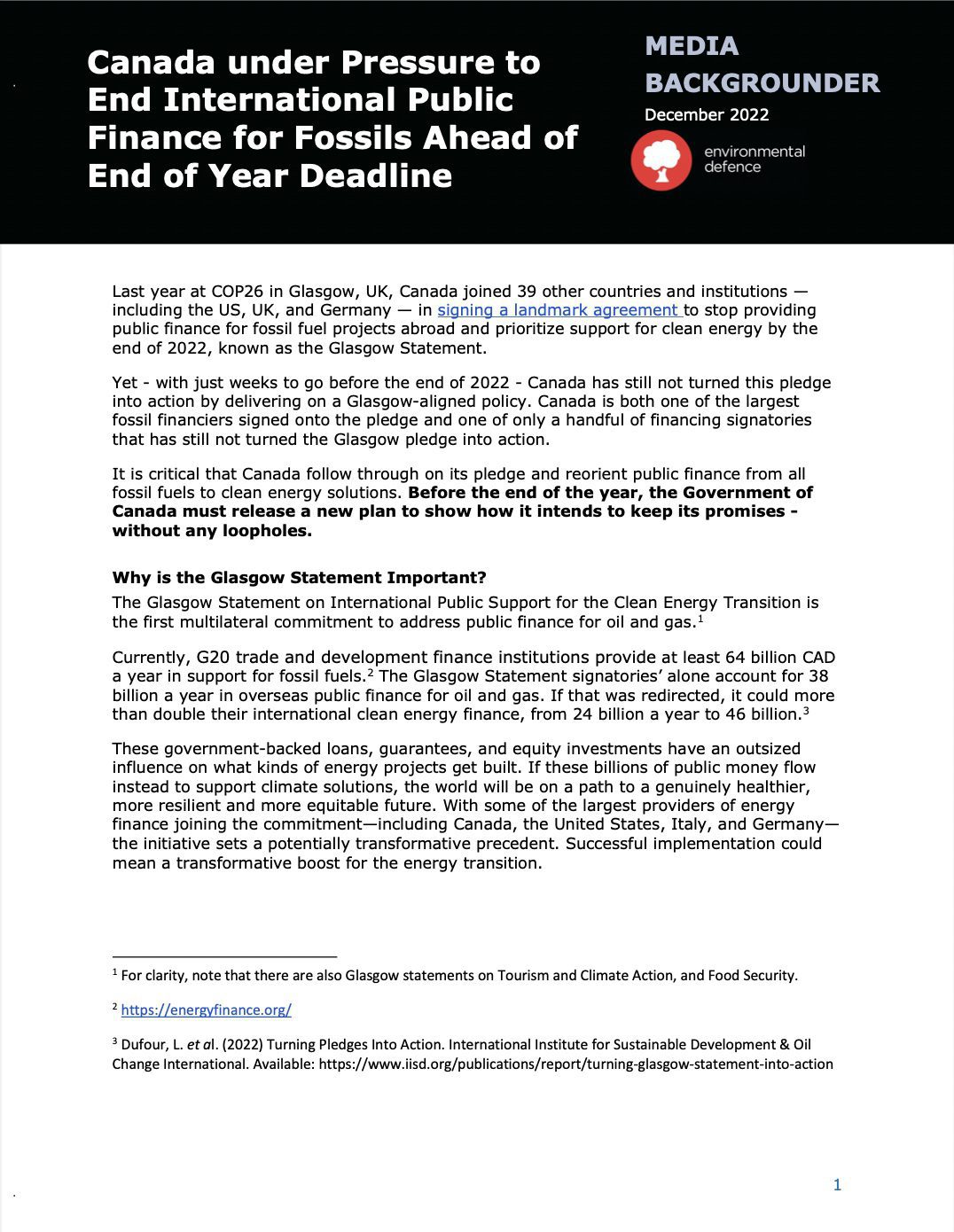 About The Backgrounder:
Last year at COP26 in Glasgow, UK, Canada joined 39 other countries and institutions — including the US, UK, and Germany — in signing a landmark agreement to stop providing public finance for fossil fuel projects abroad and prioritize support for clean energy by the end of 2022, known as the Glasgow Statement.
Yet – with just weeks to go before the end of 2022 – Canada has still not turned this pledge into action by delivering on a Glasgow-aligned policy. Canada is both one of the largest fossil financiers signed onto the pledge and one of only a handful of financing signatories that has still not turned the Glasgow pledge into action.
It is critical that Canada follow through on its pledge and reorient public finance from all fossil fuels to clean energy solutions. Before the end of the year, the Government of Canada must release a new plan to show how it intends to keep its promises – without any loopholes.
---