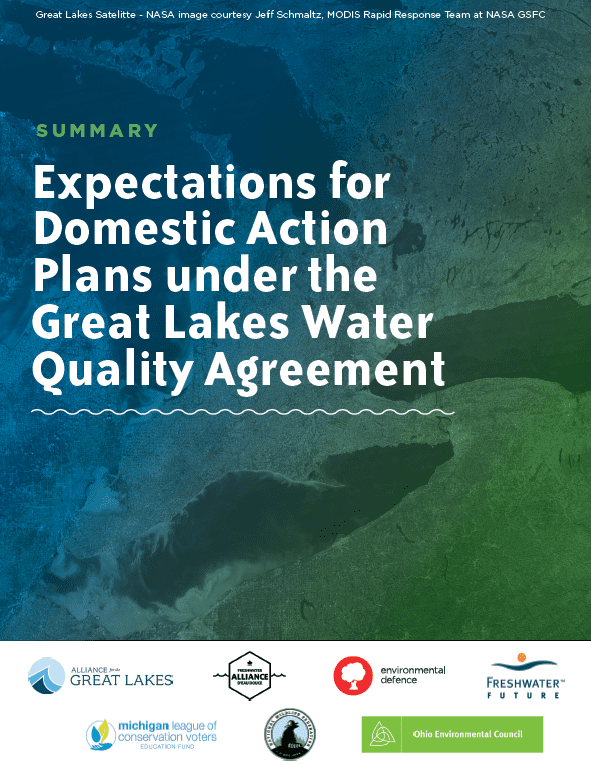 About The Report:
Under the 2012 Great Lakes Water Quality Agreement, Canada and the United States have committed to releasing action plans that outline how they will reduce toxic algal blooms on Lake Erie. This document summarizes the recommendations of seven Canadian and American authoring organizations that are working to keep Lake Erie clean, not green.
Every summer, Lake Erie is getting covered by larger, more harmful toxic algal blooms. When algae grows out of control, it can suffocate fish, make water unsafe for drinking and swimming, and turn our waters a nasty shade of green. It can keep tourists away and impact local fishing industries.
The main cause of the blooms in the Great Lakes is phosphorus runoff, with most of it coming from agricultural sources. By reducing phosphorus pollution, we can help keep our waters clean and not green.
---
(Adobe Reader is required to read this pdf report. Please ensure you have the latest version.)