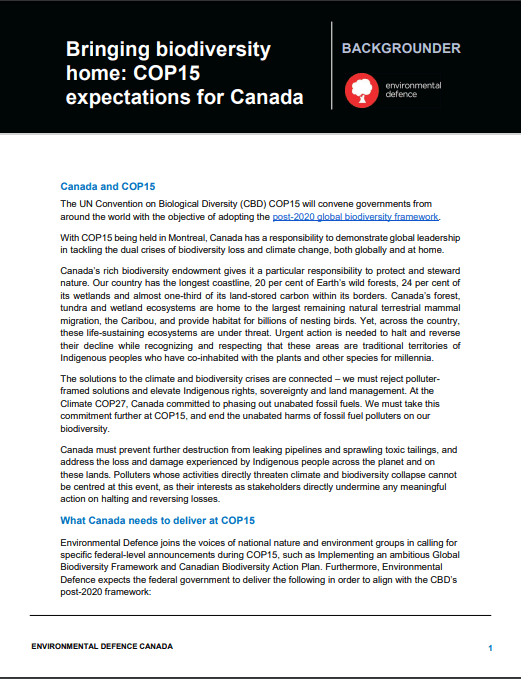 About The Submission:
The UN Convention on Biological Diversity (CBD) COP15 will convene governments from around the world with the objective of adopting the post-2020 global biodiversity framework.
With COP15 being held in Montreal, Canada has a responsibility to demonstrate global leadership in tackling the dual crises of biodiversity loss and climate change, both globally and at home.
The solutions to the climate and biodiversity crises are connected – we must reject polluter-framed solutions and elevate Indigenous rights, sovereignty and land management. At the Climate COP27, Canada committed to phasing out unabated fossil fuels. We must take this commitment further at COP15, and end the unabated harms of fossil fuel polluters on our biodiversity.
Canada must prevent further destruction from leaking pipelines and sprawling toxic tailings, and address the loss and damage experienced by Indigenous people across the planet and on these lands. Polluters whose activities directly threaten climate and biodiversity collapse cannot be centred at this event, as their interests as stakeholders directly undermine any meaningful action on halting and reversing losses.
---