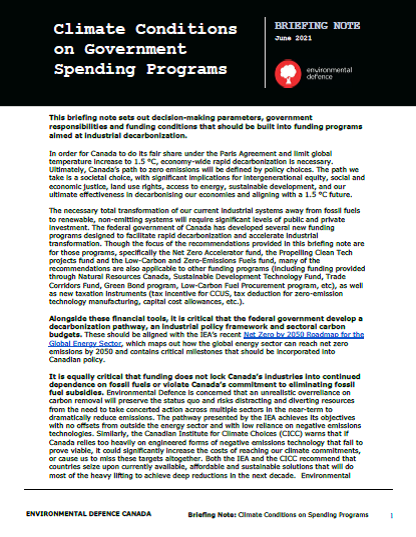 About The Briefing:
A briefing note with recommendations for the design of new government funding programs developed to facilitate industrial decarbonization, specifically the Net Zero Accelerator fund, the Propelling Clean Tech projects fund and the Low-Carbon and Zero-Emissions Fuels fund.
The new funding programs require thoughtful design to ensure that the funds are being used effectively and efficiently to drive rapid, deep and sustained emissions reductions aligned with the goal of achieving zero emissions.
It is critical that funding does not lock Canada's industries into continued dependence on fossil fuels or violate Canada's commitment to eliminating fossil fuel subsidies.

---