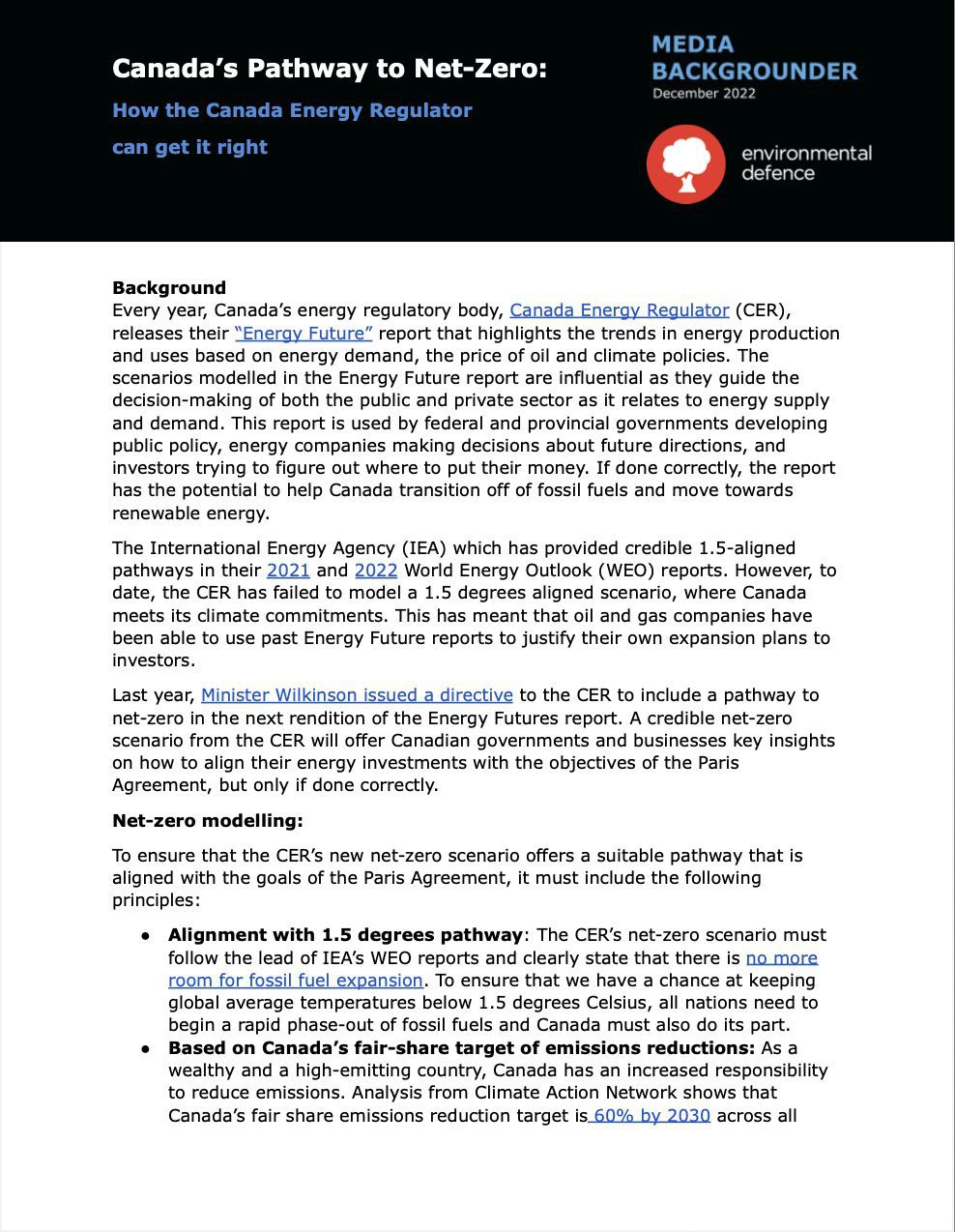 About The Backgrounder:
Every year, Canada's energy regulatory body, Canada Energy Regulator (CER), releases their "Energy Future" report that highlights the trends in energy production and uses based on energy demand, the price of oil and climate policies. The scenarios modelled in the Energy Future report are influential as they guide the decision-making of both the public and private sector as it relates to energy supply and demand.
Last year, Minister Wilkinson issued a directive to the CER to include a pathway to net-zero in the next rendition of the Energy Futures report. A credible net-zero scenario from the CER will offer Canadian governments and businesses key insights on how to align their energy investments with the objectives of the Paris Agreement, but only if done correctly.
---