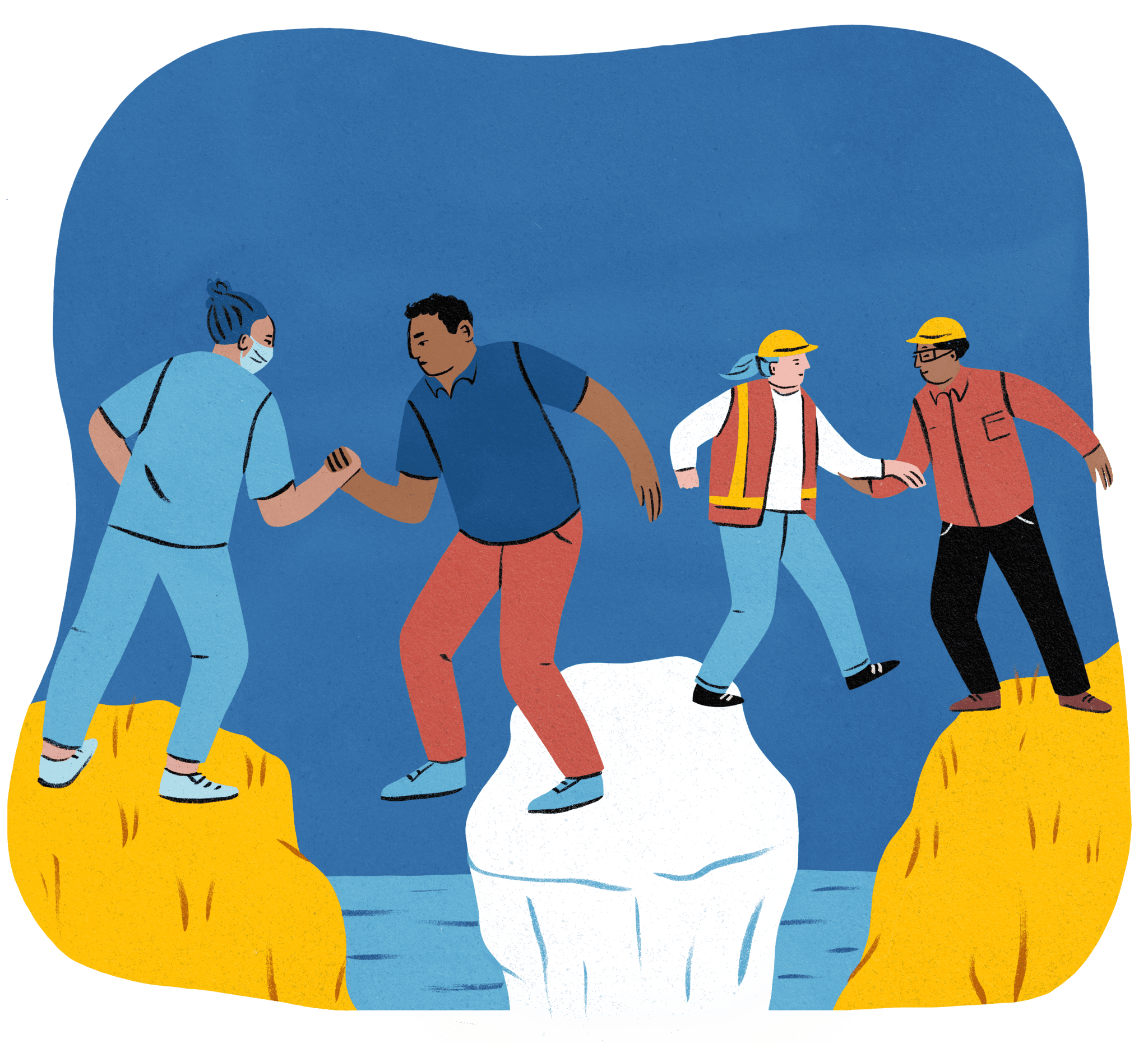 About The Briefing Note:
Canada needs a plan for the future of workers and communities currently reliant on carbon-intensive industries. In 2019 the federal government committed to a Just Transition Act, which is reiterated in the 2021 mandate letters for the Minister of Natural Resources and the Minister of Labour. A group of national labour unions and climate organizations have come together to lay out what robust just transition legislation should look like.
This Act should be the vehicle to ensure government action and accountability on a just transition for workers and communities in Canada. Informed by international best practices, this Act should include:
1. Clear goals and principles that are anchored in Canada's international climate commitments, responsibilities to Indigenous peoples, and just transition obligations;
2. A tripartite-plus approach with strong, ongoing social dialogue and a focus on equity;
3. A dedicated government agency with an independent permanent commission;
4. Planning and reporting requirements that are regionally- and sector-specific;
5. A sufficient, adequate, inclusive and eco-conditional funding mechanism at Indigenous, provincial and municipal governance levels. 
Dans la note de breffage, le français suit l'anglais.
Meet our partners/ Rencontrez nos partenaires:
Blue Green Canada; Équiterre; Unifor
---
Graphic Design by: Emily Theissen