Thirty years ago, Canada designated October as Women's History Month, an annual celebration of the remarkable achievements of women throughout Canadian history. This year's theme is She Did, So Now I Can – recognizing and celebrating the actions of women that positively impact our lives today.
There are many incredible women at Environmental Defence who are working diligently to protect the environment, support other women, and improve the lives of everyone living in Canada. We spoke to a few of these women to learn more about the work they are doing and the women who inspired them to enter the environmental field.
Madeleine Arseneau, Engagement Manager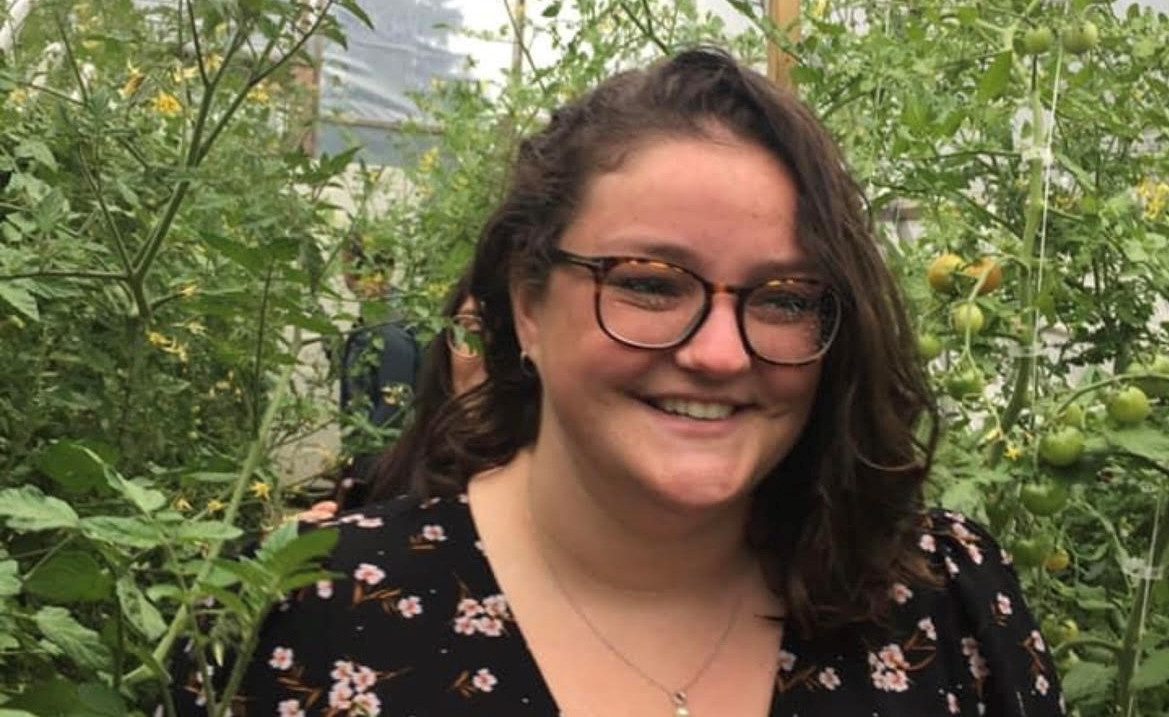 How does your work contribute to environmental protection?
I use my undergraduate degree in geography and masters in agricultural extension to design and implement engagement strategies to help educate, equip and motivate the public to take action on environmental issues. Working on the Water, Toxics and Tailings teams, I strive to build capacity and confidence with our supporters, so they feel empowered to stand up and demand the changes they want to see. I've been fortunate enough to see the impacts individual and collective action can have, and I'm excited to keep working with my team to protect the environment.
What woman inspired your work?
Roberta Bondar! I've always known her as the first Canadian female astronaut and first neurologist to go to space but it wasn't until I met her and talked to her that I truly understood the work she was doing to protect our planet. She advocates for the development of, and public access to, environmental knowledge and strives to keep people curious and excited about environmental conservation. 
Brittany Harris, Communications Manager
How does your work contribute to environmental protection?
I leverage my background in journalism and masters in environmental science to prepare accurate, accessible and compelling communications campaigns for Environmental Defence's Plastics and Water programs. My goal is to clearly inform the public about the issues impacting Canada's ecosystems and Canadians' health. I have worked with habitat conservation, wildlife rehabilitation and renewable energy research organizations in similar roles. 
Working on the Plastics and Water teams is especially meaningful to me because I've seen the direct impacts of plastic and water pollution on wildlife. I have spent several years volunteering at wildlife centres in both education and wildlife care roles. I've helped rehabilitate coyotes, hawks, snapping turtles, skunks, swans, and even mice – to name a few. Watching each animal heal and eventually get released back into their natural habitat has been incredibly rewarding.
What woman inspired your work?
Jane Goodall was extremely influential in my love for nature and belief that I could have a positive impact on our world. I want to share her message of hope and encourage people to act on the issues affecting their lives, the lives of the people around them and the world at large. 
"Each one of us matters, has a role to play, and makes a difference." 
Aliénor Rougeot, Climate and Energy Program Manager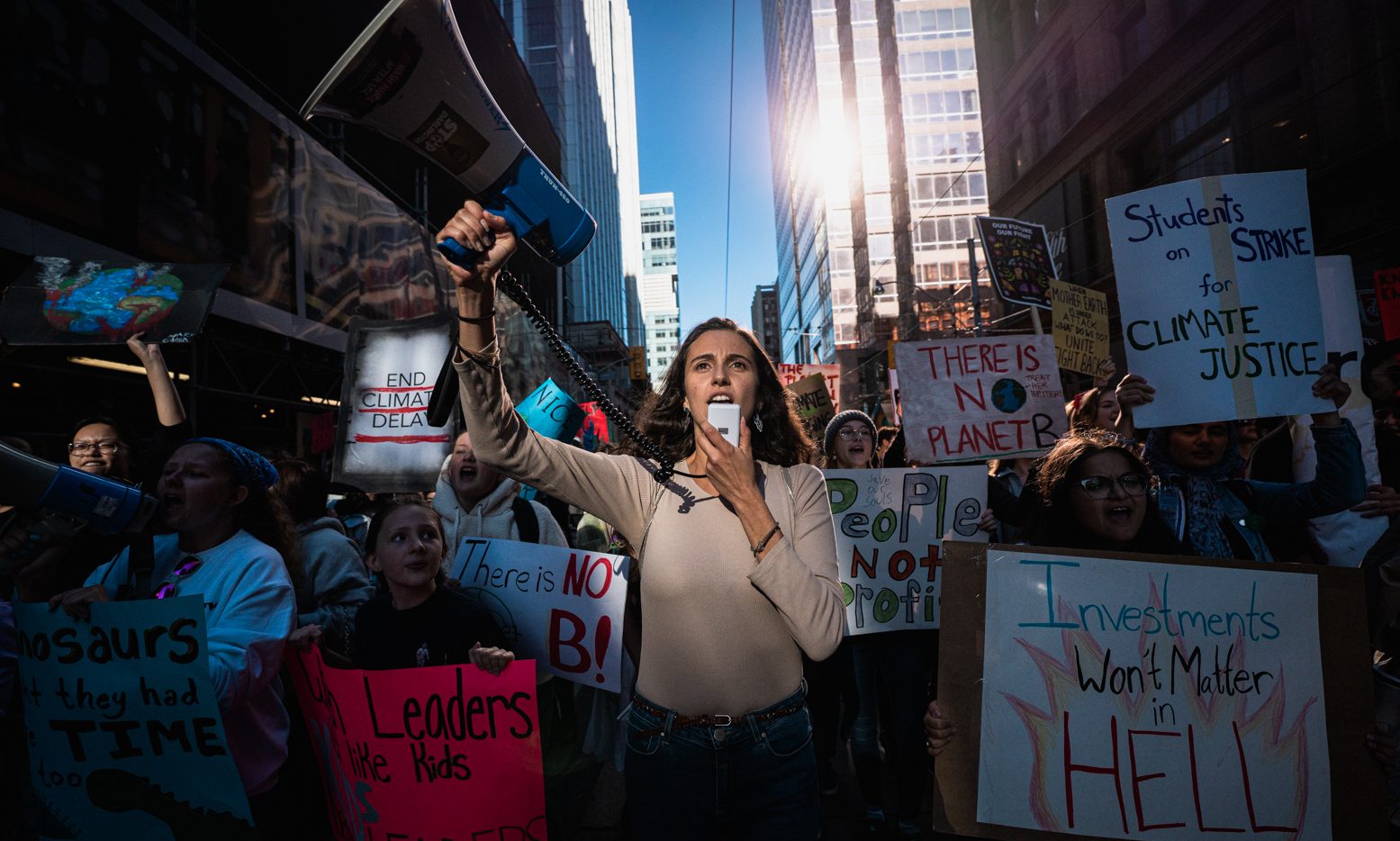 How does your work contribute to environmental protection?
Informed by my academic background in Economics and Public Policy, and my experience leading the youth climate strike movement in Toronto, my work at Environmental Defence aims to secure government policies and programs that mitigate climate change and advance environmental justice. I work with a team to gather input from stakeholders and then design and implement campaigns that have a strong policy ask. The team then puts pressure on the government to adopt our suggested policy by having direct conversations with them, as well as educating and mobilizing the public. I currently focus on two issues: 
Toxic tailings –

combatting the environmental racism taking place in the Alberta tar sands, where the oil industry's leaking tailings "ponds" are harming Indigenous nations and local wildlife; and

Just transition – ensuring the government develops, implements and fully funds a plan to make sure workers and communities who are currently reliant on the fossil fuel industry are not left behind as we transition to a zero carbon economy.
Climate catastrophes, oil production and water pollution all have disproportionate impacts on women, and therefore my work always has a gender lens. For example, our main partner on the tailings file is Keepers of the Water. This Indigenous-led water protection organization is principally led and staffed by women, as Indigenous women have always been the water protectors of their communities.
What woman inspired your work?
I deeply admire warrior Kanahus Manuel and educator / knowledge-keeper Carolynne Crawley. Yet, the women who actually led me to the work I do today are two grassroots organizers from Toronto, Lyn and Anne. They empowered me to step into action through their dedication to climate justice, their encouraging words to me as I was getting started and the time and effort they put into supporting the youth group we organized. 
Angela Zhang, Development Manager
How does your work contribute to environmental protection?
At Environmental Defence, my work focuses on building relationships with funders and developing fundraising strategies to support the crucial work we do to protect the environment. Working with funders often involves educating them on the most urgent environmental issues we are facing, the need to make swift and meaningful changes and our vision for a sustainable future. These conversations help our funders understand the role they can play in supporting the environmental movement and advocating for stronger environmental protection.
What woman inspired your work?
My mom, an environmental scientist, is my biggest source of inspiration.
Growing up, my mom introduced me to Rachel Carson's Silent Spring and told me stories about the devastating consequences of using toxic chemicals, such as DDT and PFAS. She also loved to share her research findings with me, including that toxic chemicals are bioaccumulating in the Great Lakes and environmental pollutants are creeping up to the Arctic. These stories instilled a deep sense of responsibility in me. Humans are accountable for the wellbeing of the ecosystem, and we can no longer overlook the environmental damage we've done. I strive to emulate the values my mom passed down to me and inspire others to join the environmental movement.