The UN has declared "code red" for humanity, highlighting the severity of the climate crisis. Municipalities across Canada have declared a climate emergency. Toronto just adopted a plan to achieve net-zero emissions by 2040. Canada is upping its pledge too, and will table a new climate plan in March. 
And Ontario is, well… Ontario really really likes so-called "natural" gas – a fossil fuel – and plans to use more of it to generate electricity. How much more? 600 per cent more by 2040 –  which is going to add a lot more climate pollution to the atmosphere!
TAKE ACTION: Tell Ontario to phase out polluting gas power 

Yes, Ontario is moving backwards. Pulling in the wrong direction. Fighting against the fight against climate change, once again. 
We have known about this plan for a while, but it has recently gotten even worse. 
Late in 2021, the Independent Electricity Systems Operator (IESO), Ontario's electricity grid management agency, released its latest projections: In 2021, Ontario's electricity sector, aka the grid, generated less than 4 megatonnes (MT) of greenhouse gases (GHGs). And now, according to the IESO, emissions from electricity will rise to about 12 MT in 2030, and to over 18 MT in 2040.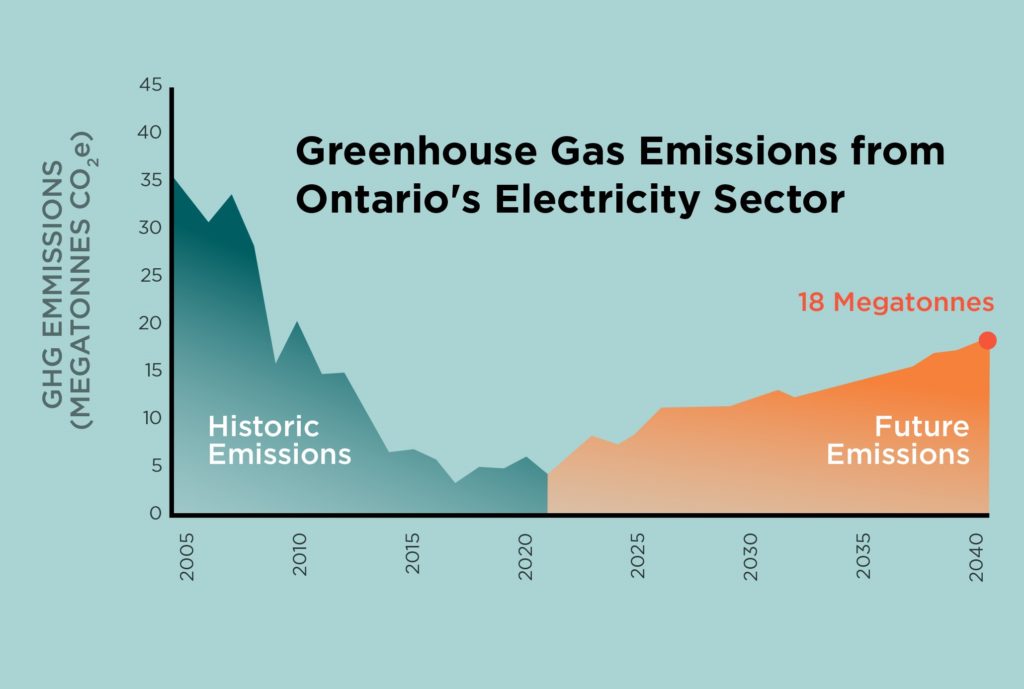 This means that greenhouse gas pollution from Ontario's gas plants will increase by 375 per cent by 2030 and by more than 600 per cent by 2040, compared to the 2017 level!
Put another way, while gas was responsible for just seven per cent of Ontario's electricity generation in 2020, in 2030 gas-fired electricity will be responsible for 19 per cent of that total according to the IESO's forecast. And in 2040 gas-fired electricity will be responsible for 25 per cent (one quarter!) of Ontario's total electricity generation. 
Even though they are used infrequently, Ontario's gas plants are already among the biggest polluters in the province. They are also some of the largest sources of greenhouse gas emissions in the Greater Toronto Area. And they are big emitters of nitrogen oxides too – a dangerous pollutant – which is why residents in Oakville and Mississauga fought against gas plants being located in their communities.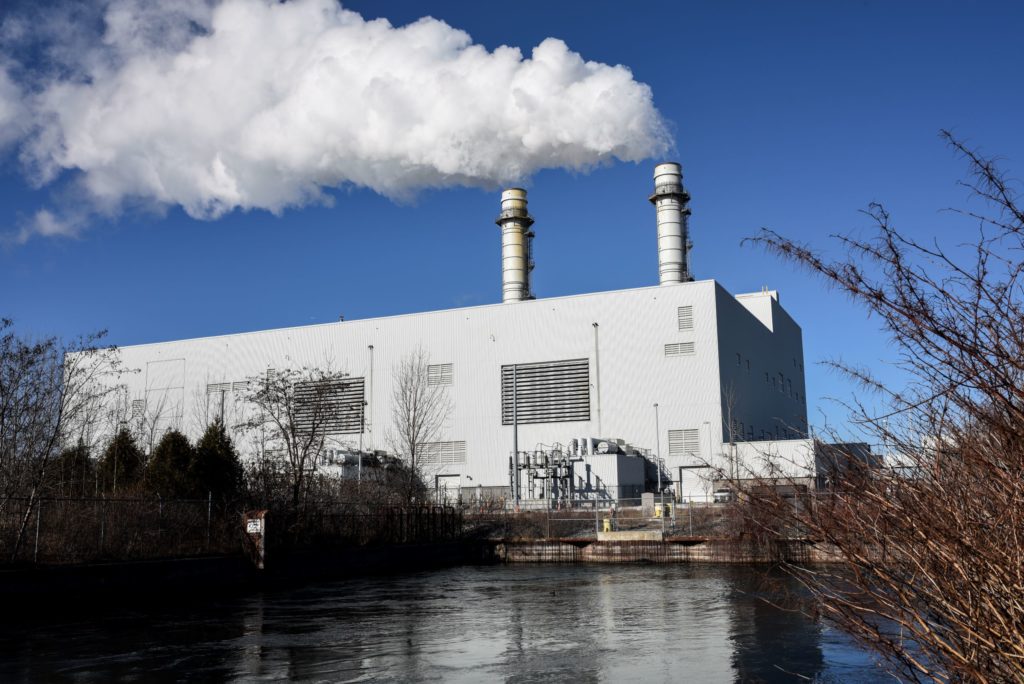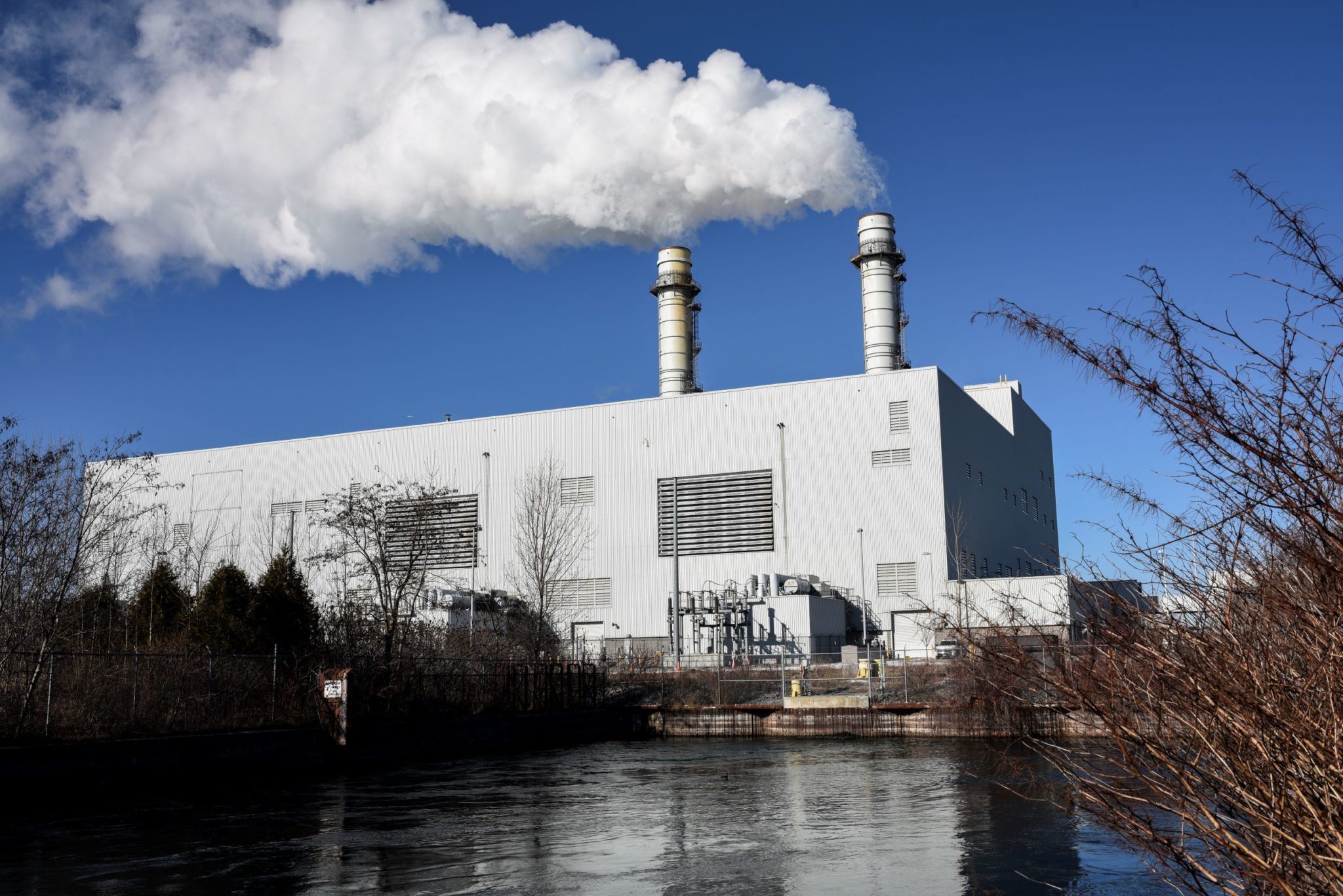 A crucial point is that, while other countries and provinces are working to aggressively decarbonize their electricity grids, the Ontario government plans to use fossil fuels even more than we do today. 
And a second important point is that this is being done in Ontario's electricity sector of all places, which has been almost completely decarbonized thanks to the phase out of coal power in this province – a measure that is still counted among the largest GHG-cutting initiatives on the continent and a move that has been adopted nationally now. 
Renewable power has come of age. It's the cheapest form of new power generation in much of the world. Sweden is aiming to eliminate fossil fuels from it's electricity sector by 2040. Costa Rica already generates 95 per cent of its power from renewable sources and plans to get to 100 per cent. U.S. President Biden has promised to create a carbon pollution-free power sector by 2035. Canada is promising this too. 
But Ontario is planning to use more gas. Ontarians should be outraged. 
TAKE ACTION: Tell Ontario to phase out polluting gas power