Great news: On May 3rd, the federal government announced they were stepping in to perform a thorough environmental assessment of the proposed Highway 413 west of Toronto.
Why is it great news? Ontario's dangerous plan to weaken their own environmental assessment process and race to construction means that federal intervention is necessary. Highway 413 would destroy critical farmland, 400 acres of Greenbelt, wetlands, forests, and endangered species. It would add millions of tonnes of carbon pollution and endanger the health of nearby communities with increased air pollution. A federal environmental assessment is needed to thoroughly consider the highway's impacts before deciding whether to build it.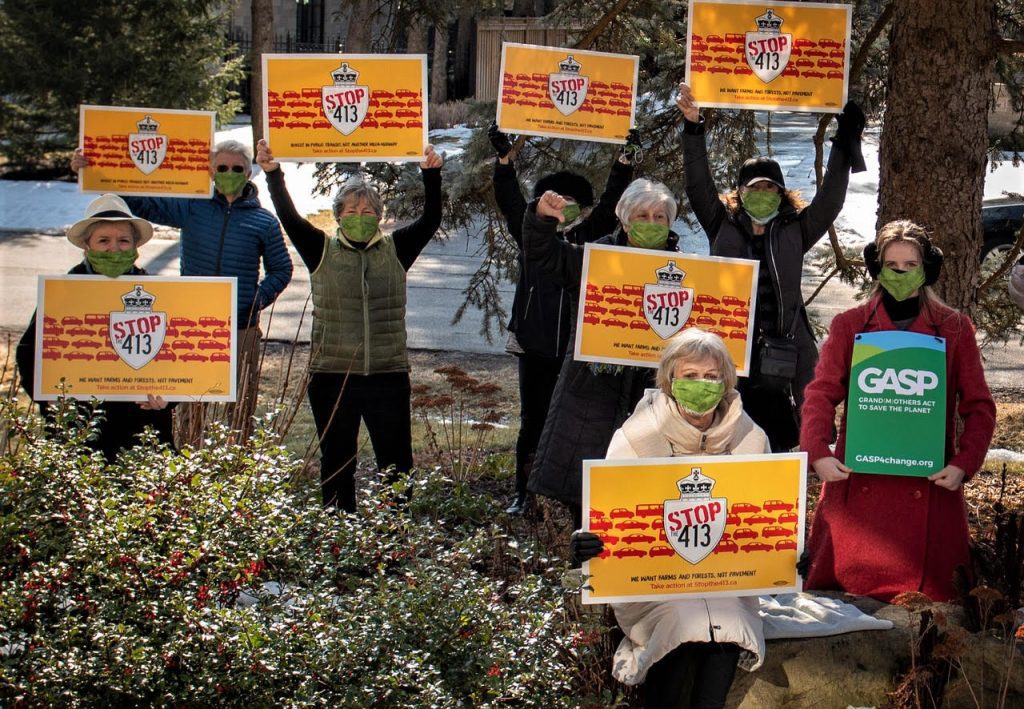 Does this mean Highway 413 is cancelled?
It's not cancelled, but the province's plan to speed it through approvals has come to a screeching halt.
Ontario's claim that the highway is "already subject to a robust provincial Individual Environmental Assessment (EA), which is among the most stringent assessment processes on record," is laughable. In fact, Ontario tried to weaken the process for this specific highway so that concrete could be poured for massive bridges over sensitive waterways before the EA had even been completed. This could have spelled disaster for many streams, rivers, and aquatic species. Now, work cannot start on the highway until the federal review process has been completed, and that could take 12-18 months.
We call Highway 413 the Zombie Highway for a reason – it's very hard to kill. Local communities along its path of destruction have fought it for many months (and in some cases, years) with municipal resolutions opposing it, petitions, and thousands of calls and emails. It's even died once before, only to be raised from the dead in 2018 by Premier Ford's government. Scientists and transportation experts have hacked away at it too, but the grizzled zombie was still hobbling along. The federal government's action has essentially built a pen to keep it from hurting anyone while they decide how bad it would be to let it back out.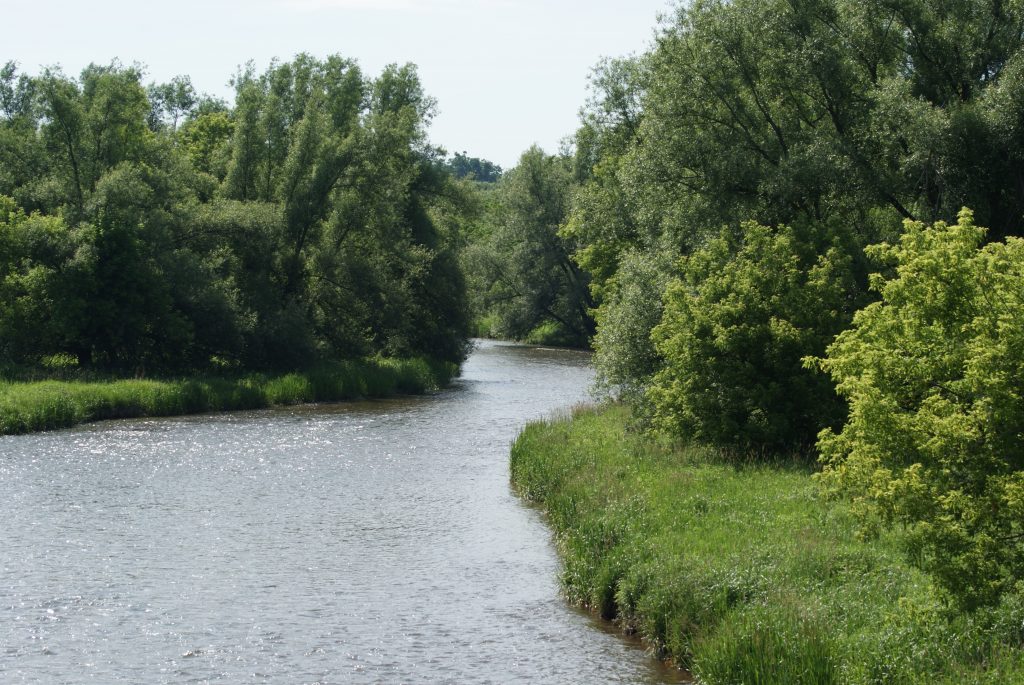 Can the federal government intervene in a provincial project?
Yes. Canadians depend on the federal government to safeguard our health and the environment from pollution, toxic contamination and other potential harms. With some provinces (for example, Ontario) removing environmental protections and implementing weak assessment frameworks, it's critical to have strong federal laws to uphold minimum standards.
When big provincial projects like highways will have a potential impact on areas of federal jurisdiction, they can be designated by the federal Minister of Environment and Climate Change for a federal EA. This happens automatically if a highway is over 75 kilometres. Interestingly, the threshold was recently changed from 50km to 75km meaning Highway 413, which is about 60kms long, would have automatically qualified for a federal assessment just a few years ago.
Citizens can also request a federal assessment based on evidence that it will impact federal areas like fisheries, federal species-at-risk, migratory birds, or First Nations harvesting and Treaty rights. In this case. Environmental Defence, and many other local groups with assistance from Ecojustice, sent a request letter in February outlining Highway 413's potential impacts on federal species-at-risk, air quality, climate change, and many other areas of federal jurisdiction. Our request letter is available here.
The Mississaugas of the Credit First Nation also sent a similar request for Highway 413, which as proposed would impact their treaty lands in southern Ontario. The highway corridor traverses many treaty lands including the Gunshot Treaty, Williams Treaties and Toronto Purchase specific claim, and the area is historically home to a number of First Nations including Huron-Wendat, Mississauga, Chippewa, Six Nations and Haudenosaunee territory.
The federal government reviewed these requests and determined that there were strong grounds to designate it for federal review.
The request from environmental groups for the federal government to designate another proposed 400-series highway, the Holland Marsh Highway (or Bradford Bypass) was not granted. This highway was also shelved decades ago and has now been revived and exempted from completing a proper environmental assessment. This could have devastating impacts on the ecosystems and farmland near Lake Simcoe.
What happens next?
In the next six months, the federal Impact Assessment Agency will look over the province's plans and consult the public on the scope of its review. They'll decide things like how to best consider climate change and air pollution impacts, and which species-at-risk are under threat. They will then decide whether to perform a full assessment. If they do, the process could take a year or longer to complete. If they don't, the province's process will continue.
After a full assessment, the federal government then decides whether or not to approve the project, and if approved, what kind of conditions to place on the project to address or reduce its impacts. It's rare to see a project outright rejected after a full impact assessment, but there are often strict conditions placed on the project to protect the environment, communities, and Indigenous rights. It's then up to the province to decide whether it's possible and economical to build Highway 413 under these conditions. Federal conditions, if inconvenient for the province, could mean the provincial government simply walks away from this destructive highway.
The provincial government can still cancel Highway 413 at any point in this process. Every single provincial opposition party has now promised to cancel it if elected in 2022, before the likely completion of a federal review. Whether this multi billion-dollar zombie is ultimately killed by the province or the federal government is not important – what matters is whether it finally dies once and for all. We're not there yet, but we're certainly a big step closer after the federal government's decision to step in.