Draconian proposed changes to the Conservation Authorities Act and Planning Act have been slipped into the Ontario government's budget bill (Bill 229, Schedule 6). These provisions, long demanded by developers, will allow the accelerated destruction of wetlands, forests, wildlife habitat and natural spaces. These changes will increase flood risk, and reduce oversight over illegal dumping of toxic soil all at a time when we need natural spaces to help protect us from the growing effects of climate change.
TAKE ACTION: HANDS OFF ONTARIO'S CONSERVATION AUTHORITIES
Conservation Authorities have been around since 1946 and work to prevent flooding, protect natural areas and keep our drinking water clean. They run their programs on a watershed basis, which means their administrative boundaries match a very meaningful real-world ecological landscape. This is a very smart approach which allows issues to be addressed across municipal boundaries and is envied around North America. The protected tree covered ravine system in Toronto is one of their legacy projects. These were created after 81 people died after floods tore through communities during Hurricane Hazel in 1954.
Check out this handy information sheet about Why We Need Our Conservation Authorities
Conservation Authorities also have expert staff to comment on, and issue or deny permits for, developments that could possibly harm the features mentioned above. This power to modify development proposals to protect the public interest is why they have a target painted on their back by well-heeled and well-connected developers.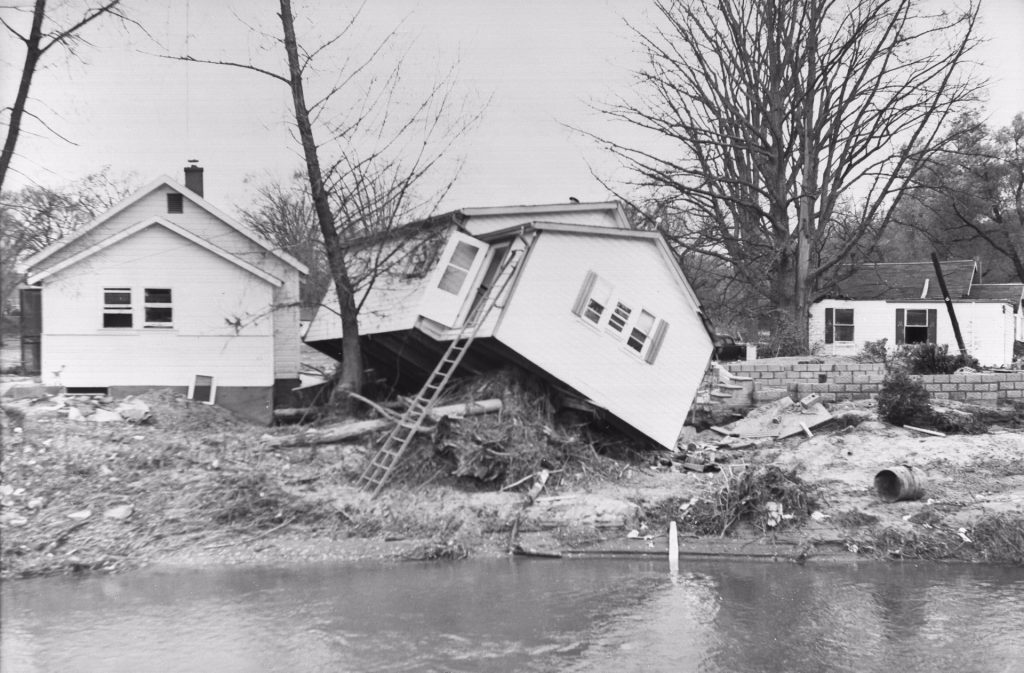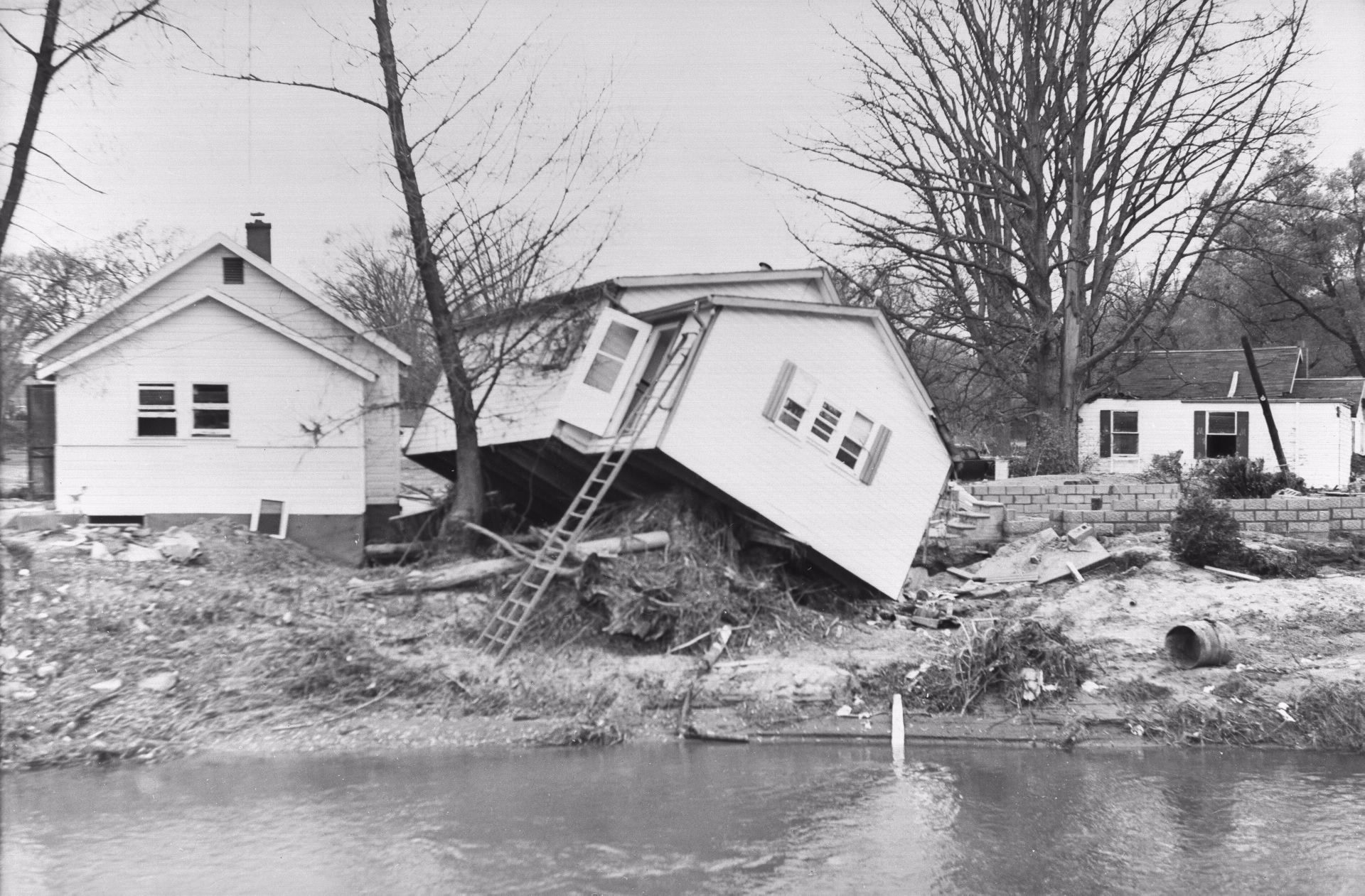 And now the Provincial government has started to shoot at that target. Some of the key impacts of the proposed changes to Conservation Authority powers are:
Allowing the Minister of Natural Resources and Forestry, his staff or a municipal government, to issue permits to allow for the destruction of important wetlands and forests and to override protections from flooding, therefore stripping the power of Conservation Authorities to protect these important features in their communities, and making Ontarians much more vulnerable to the impacts of climate change. This new power could be used to push forward the MZO used to advance the destruction of the Lower Duffins Creek provincially significant coastal wetland in Pickering over the clear objections of the Toronto and Region Conservation Authority, the Town of Ajax, the Chiefs of Ontario and thousands of Ontarians.

Legally prohibit Conservation Authority Board members from prioritizing the watershed management and protection goals of the authorities, and instead require them to think first of the narrower interests of the municipality they come from. This turns 75 years of planning on a watershed basis on its head, at a time when we need to plan better on that basis to protect our society from climate change.

Remove Conservation Authorities' ability to directly comment on the impacts of proposed developments to municipal governments. This will set integrated watershed management back decades and removes any control that Conservation Authorities have over the damaging impacts of proposed developments.

Remove the ability of Conservation Authorities to require sale, at fair market value, of land that is at risk from development or flooding and needs to be protected for the public. This ability is what allowed the creation of the Hurricane Hazel parkland described above. Removing this ability as Ontario faces increased floods caused by climate change makes no sense.

Prohibit Conservation Authorities from appealing a municipal planning decision to the Local Planning Appeal Tribunal (LPAT) or becoming a party to an appeal before LPAT. If passed, Conservation Authorities would not be able to participate in an LPAT appeal to represent their views about the need to protect natural features, unless they are requested through an agreement with the municipality, or by the Minister. LPAT is the new name for the Ontario Municipal Board and changes made there last year also greatly increased developer power and limited citizen access.

Introduce new rights for developers to force fast-tracking of approvals and increased rights to appeal decisions they do not like, all without providing the same opportunity to citizens who may wish to challenge decisions that damage the environment.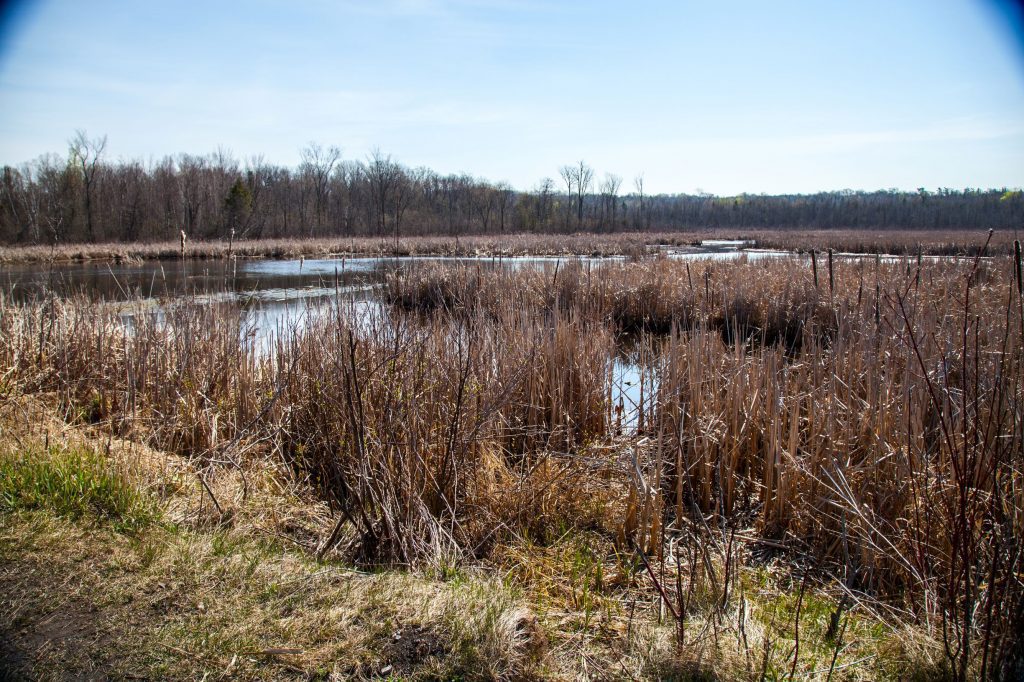 In total, these changes will gut the purpose, goals and power to operate of Ontario's Conservation Authorities. These watershed based planning and protection bodies make science-based decisions, employ scientists, collect long term research data and carry out protection of our water, wildlife and safety. They are key to halting flooding and protecting and restoring wetlands, forest and watersheds across the portion of Ontario where 85 per cent of the province's residents live.
Narrow, profit-driven demands from regressive and selfish development interests should never be the driver for changes to organizations that are this important to the protection of Ontario's citizens and its environment.
Please join us in convincing the Ontario government to remove this attack on Conservation Authorities from the budget bill. 
TAKE ACTION: CALL YOUR MPP AND TELL THEM DON'T GUT ONTARIO'S CONSERVATION AUTHORITIES
Stay informed about environmental issues – join our email community