A new report published today, titled Toxic TV Binge, revealed that top-of-the-line smart TVs sold by Best Buy contain harmful flame retardants and may be making our homes more toxic.

The report provides the results of testing commissioned by the U.S. based Mind the Store Campaign and Toxic Free Future and which detected the presence of notoriously hazardous organohalogen flame retardants in the plastic casing of three Insignia Roku TVs purchased from Best Buy and three Toshiba (Hisense) Fire TVs produced in partnership with Amazon. 
One Insignia TV contained deca-BDE, a flame retardant that has long been listed as a toxic substance under Canadian law and is on the Stockholm Convention list of chemicals to be phased out globally. DPDBE, a flame retardant that Canada declared toxic earlier this year, was detected in all six TVs tested.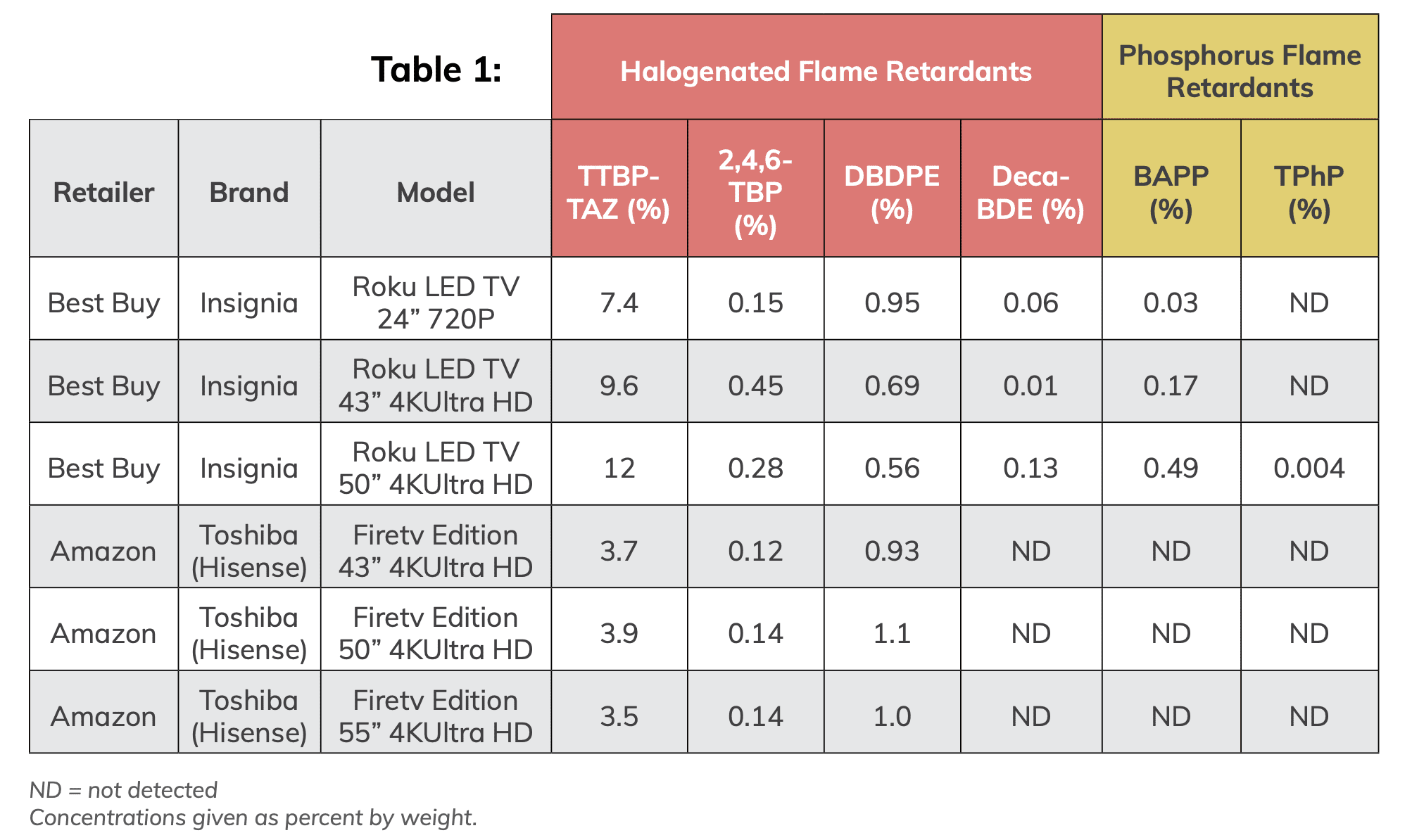 The trouble with flame retardants
Flame retardants are chemicals often added to upholstered furniture, plastics, building materials and electronics to help prevent fire or slow down its spread. But many of the widely used flame retardants, such as organohalogen ones, are very hazardous. Scientific research links many organohalogen flame retardants to cancer, harm to the nervous system, hormone disruption, and other health problems. Some of these chemicals may also pose a significant threat to marine animals including the endangered Southern Resident orcas off Canada's west coast.
The problem with flame retardants is that they don't stay in the products they are added to. Products containing them, such as TVs, continuously release these chemicals, which then contaminate the dust and indoor air we breathe. This is especially concerning for young children  who spend more time on the floor where dust collects and are exposed through hand-to-mouth activity. 
The trouble with flame retardants extends even beyond a family's exposure through household products or pollution in marine ecosystems. When products containing flame retardants catch on fire, the resulting smoke often becomes more toxic, which then puts the health of firefighters at great risk. This is why firefighters in the U.S. and Canada have urged governments to ban toxic flame retardants.
Then we have the problem of toxic electronic waste and the host of health hazards these chemicals pose to workers who spend hours every day sorting and collecting recyclable e-waste parts. Researchers found that the level of TTBP-TAZ, one of the flame retardants detected in the Toxic TV Binge study, in dust collected from an Ontario e-waste recycling facility is two to three times greater than the average levels detected in our homes. E-waste implications, in particular, have recently compelled the European Union to finalize a ban on the use of organohalogen flame retardants in electronics displays including TVs. This ban will come into effect starting in March 2021. 
Flame retardants in Canada
The use of toxic flame retardants in TVs is not legally required in Canada, is unnecessary and does a lot more harm than good. Yet, they're still used in many products that fill our homes and workplaces where we spend the vast majority of our time.
Last year, the Canadian federal government proposed to prohibit a number of flame retardants, including PBDEs, DP and DPDBE, in imported manufactured goods, which include TVs and other electronics. This is a good step forward, but it doesn't go far enough. These bans will take years to come into effect and will not cover other organohalogen flame retardants that are likely to replace the banned ones. In the absence of strong government action, retailers need to step up and commit to eliminating this group of chemicals to protect their customers and the environment.
Environmental Defence and more than 50 other groups sent a letter to Best Buy earlier this year urging them to stop using organohalogen flame retardants, but the company has yet to make a commitment to do so.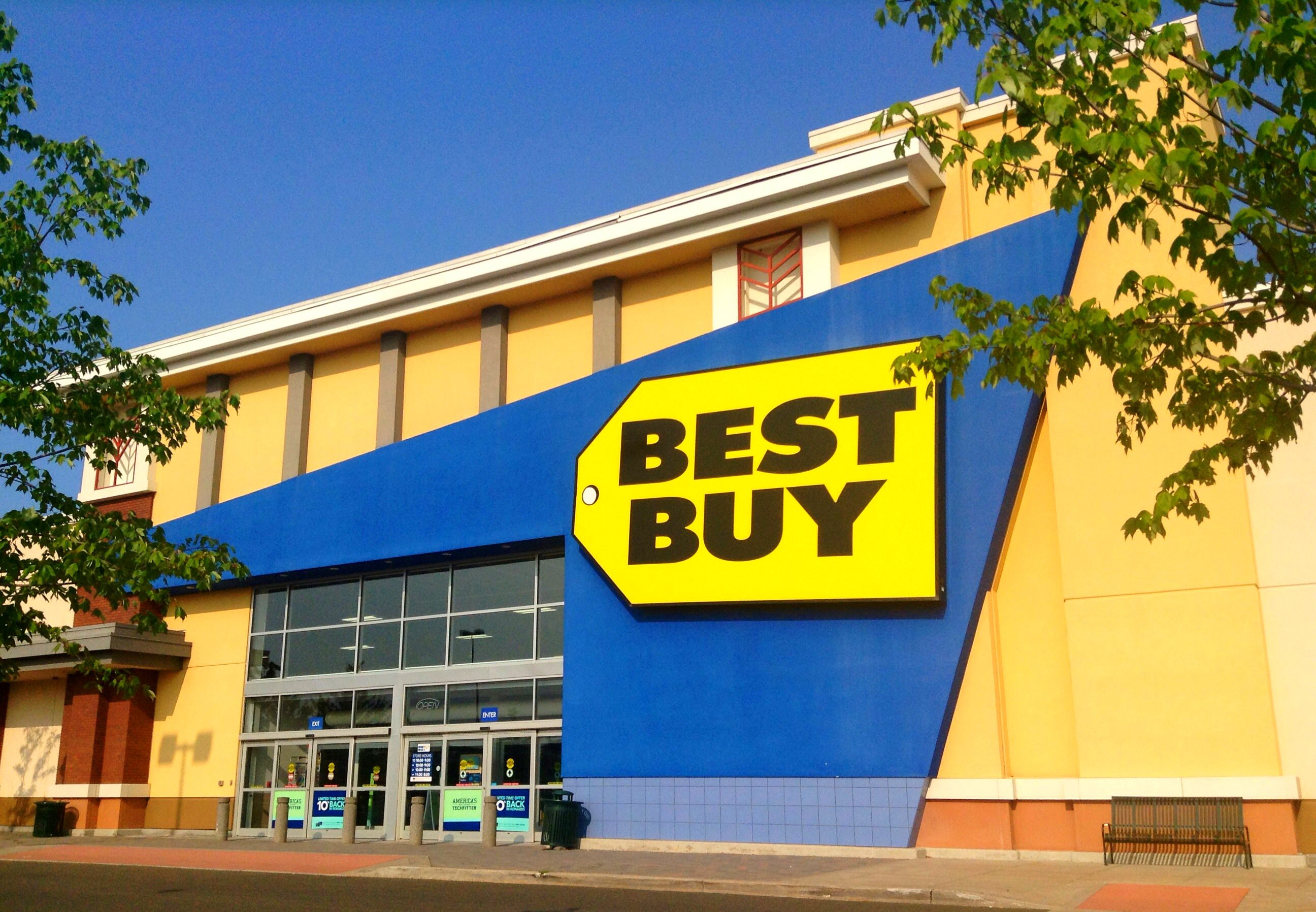 That's why we've launched a call-to-action to urge Best Buy, as the biggest electronics retailer in Canada, to take immediate steps to phase out the use of the entire class of organohalogen flame retardants.
Sign this petition today to urge Best Buy to remove toxic flame retardants from TVs sold in its stores.