Steve Abrams is the co-founder of Mill Street Brewing, Canada's largest producer of organic beer. When he and his wife decided to buy a home, they purchased a cozy 100-year-old house in a walkable Toronto neighbourhood.  But it turned out to be less cozy than they thought.  "The wind just blew right through," Steve laughs recalling the old wood frame house's chilly indoor conditions. It meant the couple, who now have two young children, had a choice of piling on more sweaters and blankets or making the house they were quickly falling in love with more energy efficient. Given Steve's commitment to sustainable business practices at Mill Street, it was no surprise that they chose the latter – energy efficiency.
We interviewed Steve Abrams about the process of getting a tighter wrap on a super leaky house.
What started you down this path?
When my wife and I bought the house, we thought it would just be temporary.  It was a small house – tall and narrow with only a partial basement – and we anticipated needing more space.  But we quickly fell in love with the neighbourhood.  We can walk anywhere – to the grocery store, the library, restaurants – and we're close to public transit.  It really suited us because we like to walk and bike as much as possible, as cutting down on driving also lowers our carbon footprint.
At first, the plan was just to finish the basement, but then we stepped back and realized that we would rather renovate than move.  That set the wheels in motion for a top-to-bottom reno that took six months to complete.
Join Steve Abrams and the thousands of other Ontarians taking steps to fight climate change. 

What were your goals?
We started by having an energy assessment done – you know with the big fan in the door to test the house for air leakage.  It turned out we had the equivalent of a three-meter-wide hole in the side of the house. It was very, very leaky. Fortunately, at that time there were good incentives for improving insulation and other things.
We also worked with an architect who really supported our goal of increasing the sustainability of our home in every way we could.  That meant everything from finding locally sourced materials to designing a whole new heating and cooling system.
But the first step was pretty straightforward – we dramatically increased the insulation.  We chose to use mineral wool insulation because of its higher R [insulating] value and because it doesn't hold moisture – that can be a benefit in a tight house.  Then we added blow-in insulation to make sure we filled every crack and cranny.  We went well beyond building code to really wrap the house tight.  I can honestly say that as a result our heating and cooling bills are remarkably low.  We pay more in delivery charges than we do for the actual gas and electricity we use, I think.
You also got rid of your furnace?
In a sense.  We have a fairly unique system that combines water and space heating and that is very efficient. It looks like a conventional hot water tank but can squeeze almost all the available energy out the gas it burns and the return flow from the home heating system helps to pre-heat water for the hot water supply system. The basement has in-floor radiant heating run off the same system and that keeps it toasty.
In January, we had an area-wide power blackout that lasted four or five hours in mid winter.  The temperature in the house was 21 degrees Celsius when the power went off and it was 21 degrees when the power came back on.  That's how well the house now holds the heat.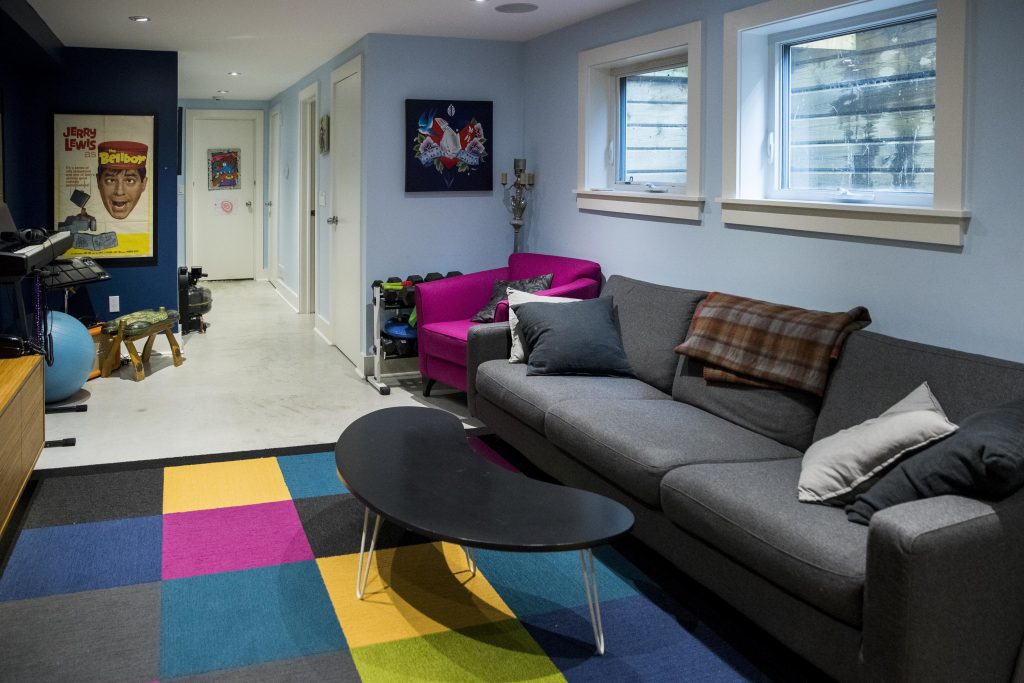 What other steps did you take?
We didn't just think about the energy the house uses directly.  We also thought about the energy consumed by all the materials we were using – from tiles to countertops.
We wanted to use concrete countertops made with recycled materials, for example, because these would have much lower "embedded" greenhouse gas emissions and, of course, use fewer raw resources.  Plus the countertops themselves can eventually be recycled.
Similarly, we opted for recycled glass tiles and new windows with fiberglass frames that are better insulating and made from glass instead of vinyl. Wood was FSC certified and locally sourced as much as possible.  This includes our wood foundation, which we found to be the most environmentally friendly option.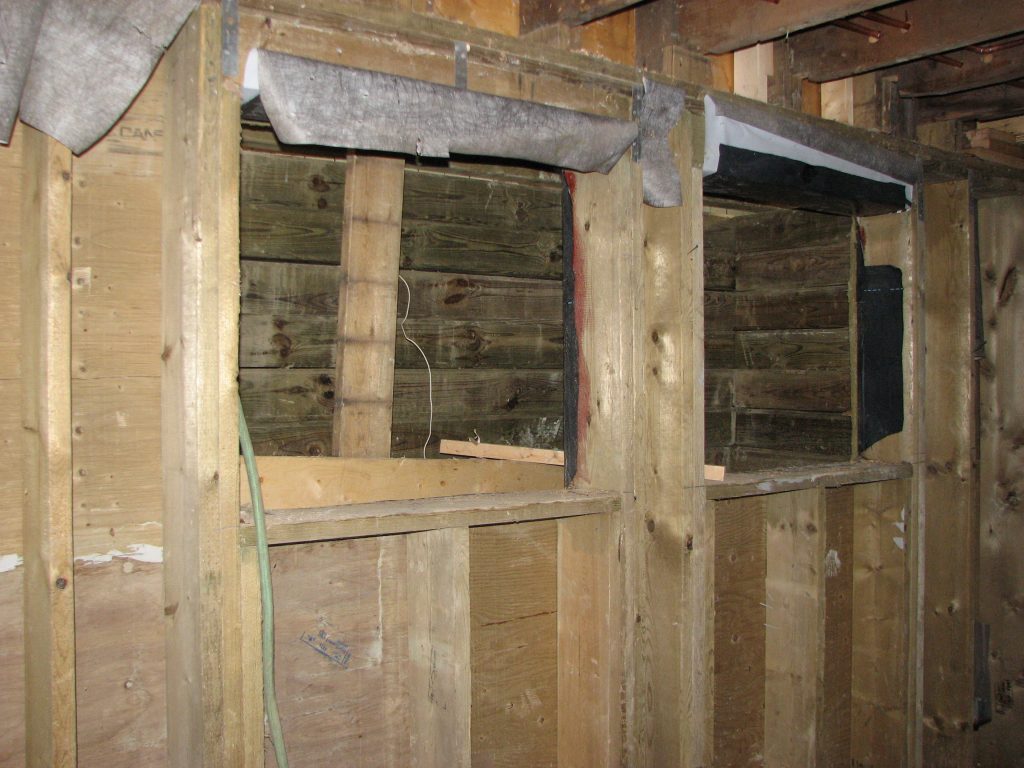 We had to work hard to find these products, but it was worth it knowing that many were less toxic and that they reduced our climate footprint substantially by being sourced locally wherever possible..
We even added a green wall to our garage that produces strawberries and herbs – how nice is that?
But we also did some easy things.  We sprayed all the ductwork with a water-based sealant to prevent leakage.  That has actually helped a lot.  And we changed all the lighting to LEDs, which are big energy savers.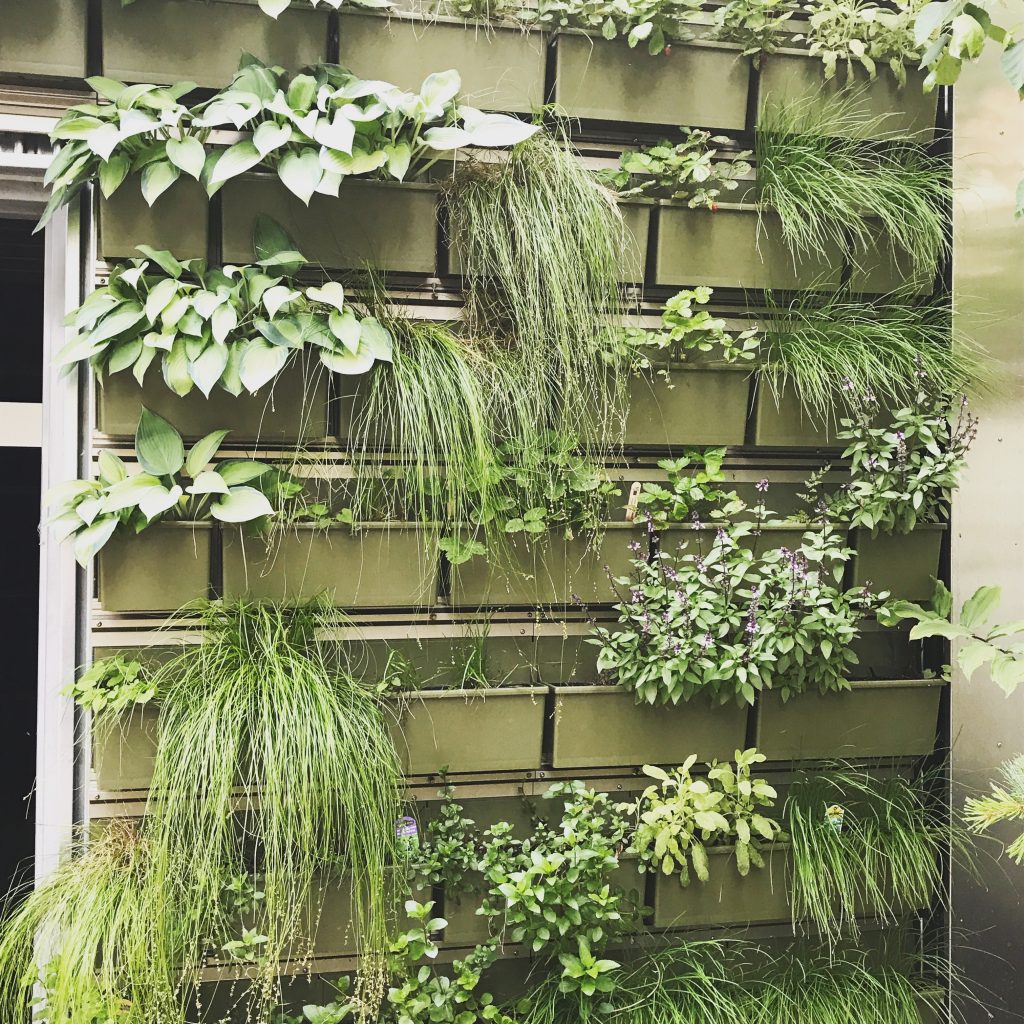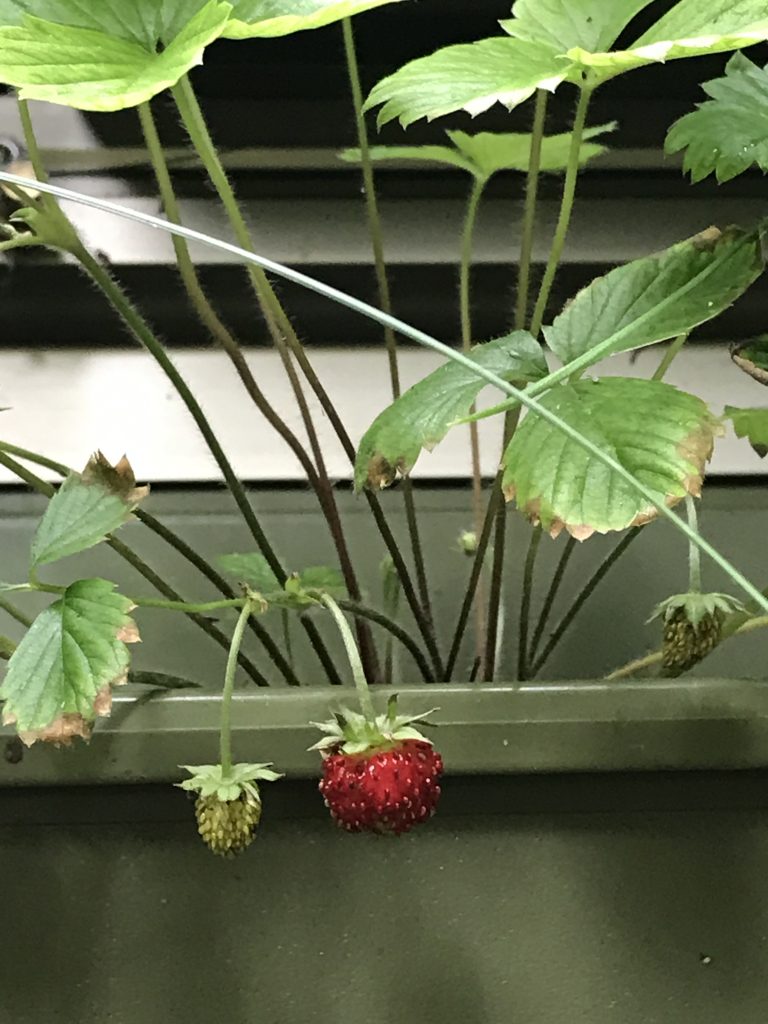 How have you anticipated new technology?
We have actually roughed in some of the connections for adding solar panels down the road.  There is a conduit in the wall that will make it easy – and less expensive – to run wires.  We also put in some connections for eventually having a gray water collection system and gave up some valuable basement space for that!
This should be standard practice – making sure that new houses have these sorts of connections available will make it easier and less expensive when people do want to add things like solar roofs.
This sounds like a big undertaking.  Would you do it again and what can others do?
Absolutely.  It has made our home a lot more comfortable and we sleep well knowing we have done something about our environmental impact.  We support lots of groups and while cutting a cheque is nice, doing practical things is just as important – it's about walking your talk.
When we first got our house's energy assessment it was rated a 55 out of 100. We were told that with the changes we were making, we could get it up to a 64. But when we were finished, the house got a rating of 76 – that's close to 40% more efficient than when we started.
Considering that the average rating for an older house is 44, making these houses more energy efficient would go a long way to lowering Ontario's greenhouse gas emissions, not to mention making these homes much more comfortable.
Not everyone has to go to the extent we have.  You could start just by buying low-VOC paints or changing light bulbs.  Changing to low-flow shower heads and toilets is another pretty easy no-compromise required action.  Of course, getting an energy assessment can really help guide you, whether it's how to create better seal around doors and windows or where to add insulation. But be warned – once you get started, it can be hard to stop.  Going green is addictive.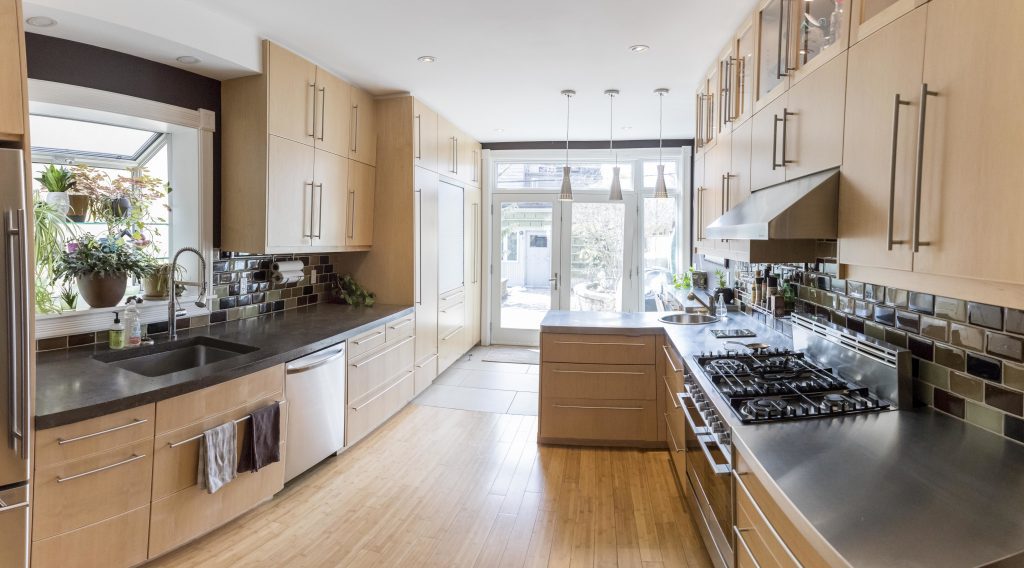 Join Steve Abrams today and become part of the Ontario climate action movement – sign up at www.chooseclimateaction.ca