Is it time to get your home in shape with a home energy retrofit?
Have you been thinking about how to cozy up your home, seal up the drafts, reduce your carbon footprint, and waste less money on energy costs?  To help get you started, we've compiled some key information on home energy retrofits.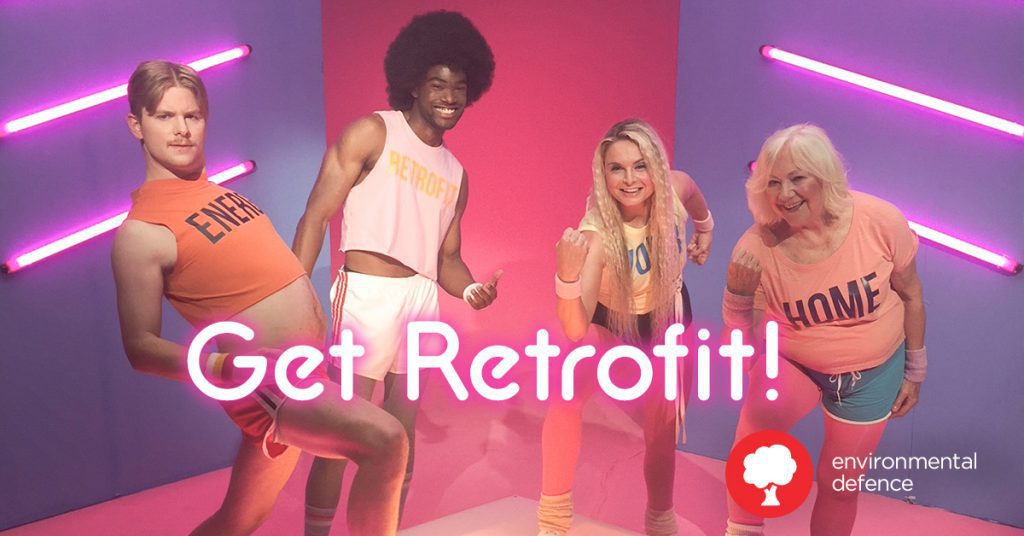 What is a home energy retrofit?
Home energy retrofits are improvements to your home's energy system. They can range from quick modifications like sealing windows to full overhauls of appliances and the major systems that heat and cool your home. These steps will lower your energy bills, reduce your carbon footprint, and increase the comfort of your home.
Imagine a home energy retrofit as a way to get your home in shape. You can tighten up the exterior, pay more attention to how much energy is being consumed and how healthy it is, and hone in on any problem spots to get your home energy systems working at their best.
Do I need a home energy retrofit?
Every home is different, so it's important to determine what's needed before launching into a complete overhaul. Replacing your furnace won't make a big difference if you have a hole in your attic sucking out all your precious warm air – you'll just be wasting energy slightly more efficiently.
The best thing to do is start with an energy audit. This quick overview of your home's energy use will reveal where you can make improvements to lower your energy bills and increase home comfort. Think of it like seeing the doctor when you're not feeling well, but aren't sure what's wrong. Before heading into major surgery, you want to know more about the problem so you can choose the best option to solve it.
---
Want to know more about Home Energy Audits? Read our Ask An Expert interview blog with energy auditor Violet Kopperson.
---
What's the first thing I should do to make my home more energy efficient? 
After your audit, it's time to get to work. One of the most effective and affordable ways to use less energy is to fill the gaps you didn't know were there. Caulking, and weather-stripping are quick wins, and upgrading your insulation is one of the best investments you can make to keep air from escaping. If you have an attic or basement, these areas can be responsible for as much as 15% – 30% of your home's overall heating and cooling losses. Upgrading insulation to stop this air from escaping is one of the smartest energy saving investments you can make.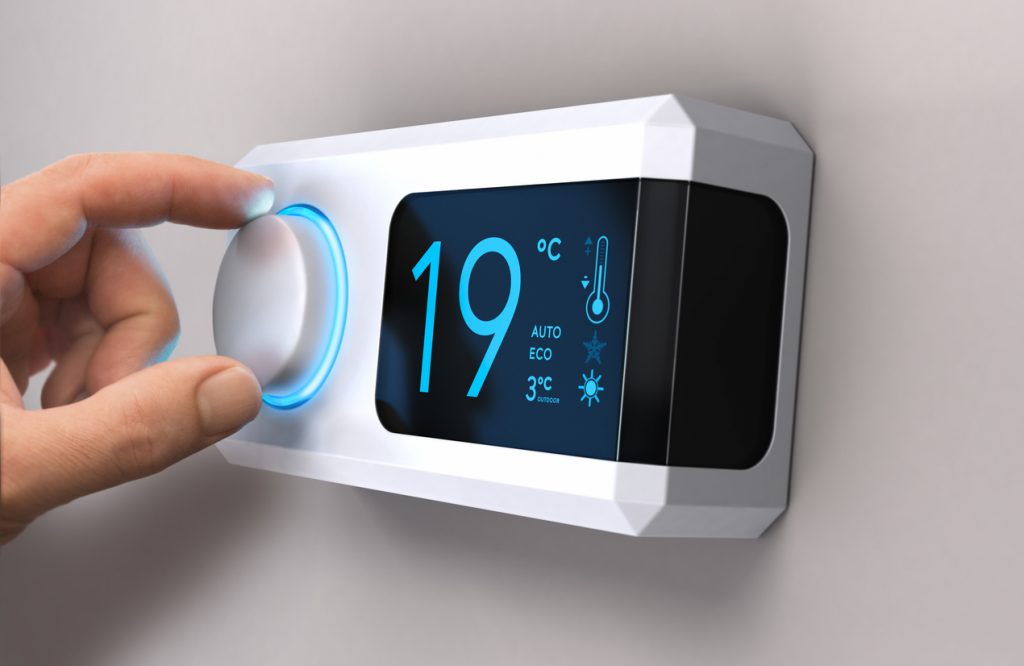 Installing a smart thermostat is another great way to improve efficiency without a huge overhaul. These gadgets use sensors and wifi to adjust your home temperature based on the time of day and the activity level in your home. Most can integrate with your phone, as well as smart-home platforms. Some can even play music and read you the news as well.
How much will a home energy retrofit cost and how much will it save?
Costs can range widely depending on factors like the age and size of your home, and the state of any existing insulation. Improvements to the envelope of your home through air sealing and insulation usually give the biggest bang for your buck. These improvements can often pay for themselves within the year.  Costs for air sealing and insulation can range from a few hundred dollars for a small DIY attic insulation job to anywhere from of $2000 – $10,000 for a big professional job on a detached home.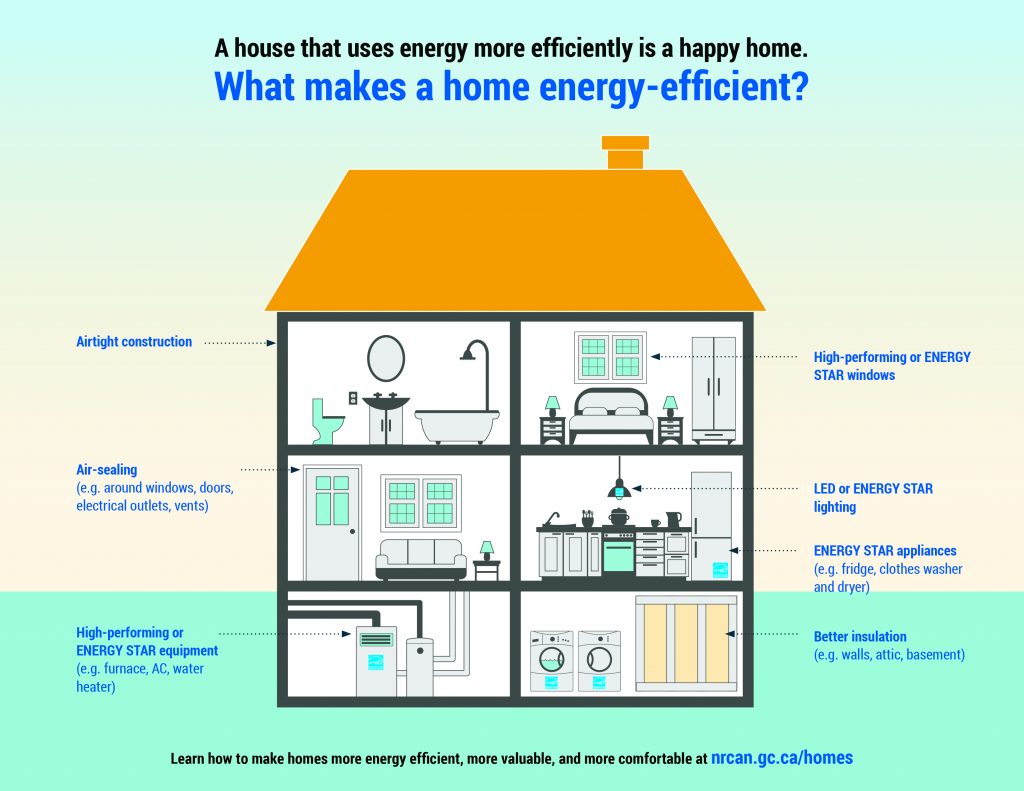 A major energy retrofit project, such as replacing a furnace, will obviously cost more, but can lead to savings of up to 40 per cent of your energy budget depending on the age of your furnace. For more information, Natural Resources Canada offers a helpful guide to energy-efficient home products with estimates of potential energy savings.
What incentives are available to help me energy retrofit my home?
Incentives will depend on where you live. Natural Resources Canada offers a comprehensive list of incentives by province here. In Ontario, GreenON offers incentives for a range of improvements including energy audits, windows, insulation, heat pumps, and smart thermostats. The Ontario Home Energy Conservation Incentive Program is another good resource.
With new programs being announced each month, there's a good chance that what you're planning is eligible for generous rebates.
I'm renting, what can I do to save energy in my home?
If you`re a renter who controls your own heat or cooling, installing a smart thermostat – with your landlord's permission – is a great place to start.  See if your landlord is receptive to energy upgrades. Try bringing up incentives next time the fridge, furnace, or other appliance bites the dust, and follow up with links to let them know how to access cost savings.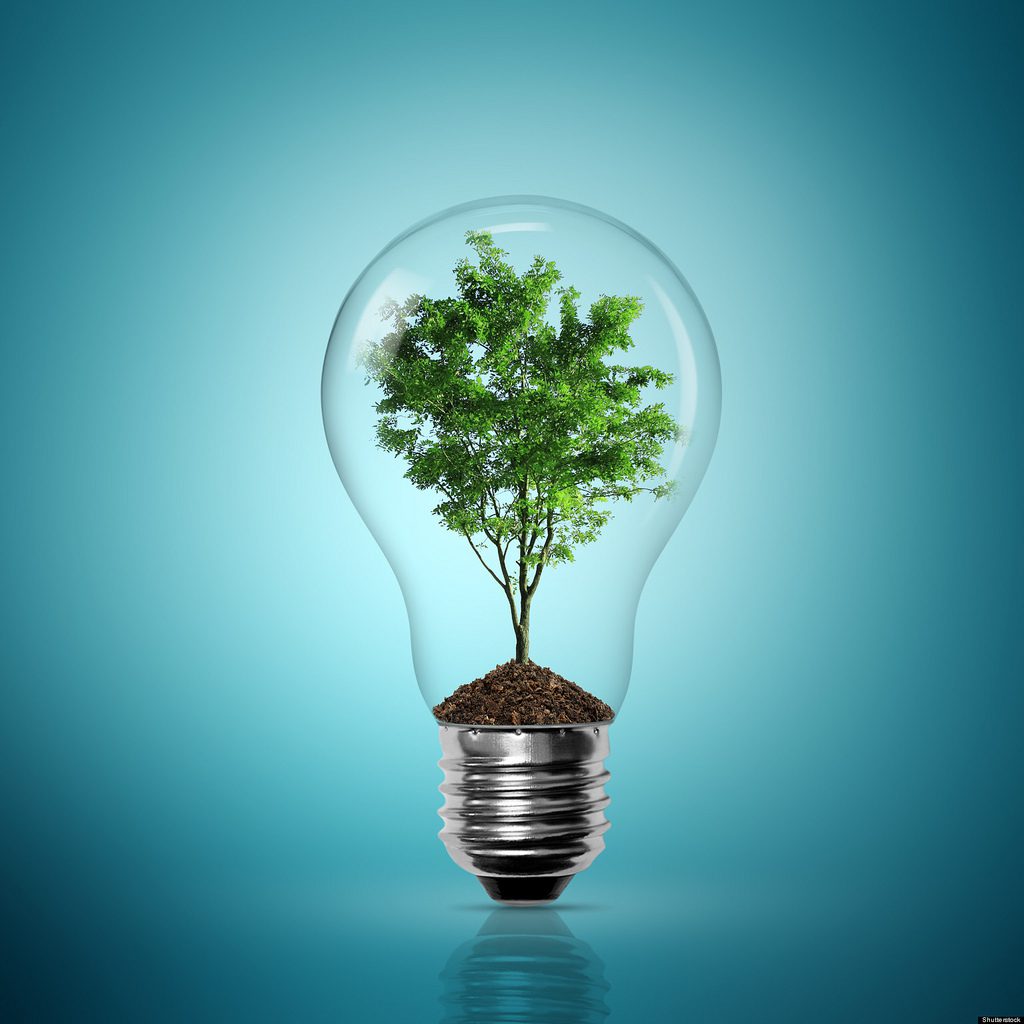 If you don't control your heating and cooling or pay utility bills directly, you can still take action. All renters can upgrade their light bulbs to energy-efficient LEDs. These use 75 – 90 per cent less electricity than older bulbs and can last 20 years. Using a clothesline or drying rack in the summer and washing your clothes in cold water can also make a big difference. You can find more information for renters in Ontario here.
Why should I care about retrofitting my home?
One quarter of Ontario's greenhouse gas emissions currently come from heating and cooling buildings. Our population is growing.  If things don't change quickly, Ontarians will soon pump out significantly more GHGs from our homes . Even if you wait to carry out big retrofits like a furnace replacement until you're ready, or your current system needs a replacement, every step you take to reduce your energy use is a step toward a greener future.
Your first step can be as simple as joining up. Go to yournextchoice.ca and sign up to be kept informed about new and upcoming home energy initiatives and incentives.