Last week brought big news that Royal Dutch Shell, one of the world's largest multinational oil companies, would sell off its Canadian tar sands assets.
Shell's withdrawal from the tar sands is the latest move in a growing trend in Canada's oil industry: the world's largest oil companies are retreating from the tar sands, as low oil prices, stronger policies to fight climate change, and the accelerating global shift to renewable energy make the tar sands uneconomical.
Rather than trumpeting the tar sands to global oil and gas executives, as Prime Minister Trudeau did last week, it's time for Canada to plan for a managed decline of the industry and a just transition for workers and communities affected by the shift to a clean economy.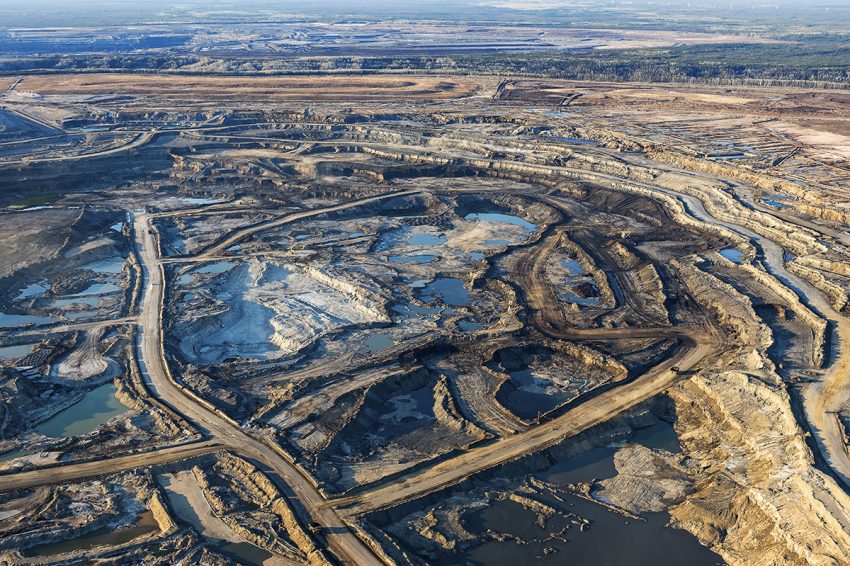 Here are seven examples in the last three months of multinational oil companies scaling back or eliminating their holdings in the tar sands:
Shell's huge sell-off of its tar sands assets was complemented by a commitment to invest $1 billion per year in renewable energy by 2020. It was also accompanied by a warning from Shell's CEO, Ben van Beurden, that public faith in the oil industry was "just disappearing". He went on to say that government regulations could render oil and gas reserves "economically infeasible" to exploit. Meanwhile, the CEO of Statoil, which divested its tar sands assets in December 2016, said on the same day that "the low-carbon future will reshape the energy space."
The world's largest oil companies are finally starting to see the writing on the wall. The world is flooded with cheap oil that can't be burned as we ramp up global climate action. The oil industry's business model is becoming obsolete and the first casualties will be high-cost, high-carbon sources like tar sands oil that can't compete in a world of low prices and declining demand.
It's time for Canada to get serious about a managed decline of the tar sands and a just transition for workers and communities. The first thing we can do is stop building new fossil fuel infrastructure that is no longer needed. Tell the federal government to reject the risky Energy East pipeline.