Today the UN Paris Agreement becomes international law. This is something to celebrate, especially since nobody predicted it would happen so quickly after last year's historic climate conference in Paris. But as of today, 30 days have passed since enough countries ratified the Agreement and now it's a legal obligation for the world's countries.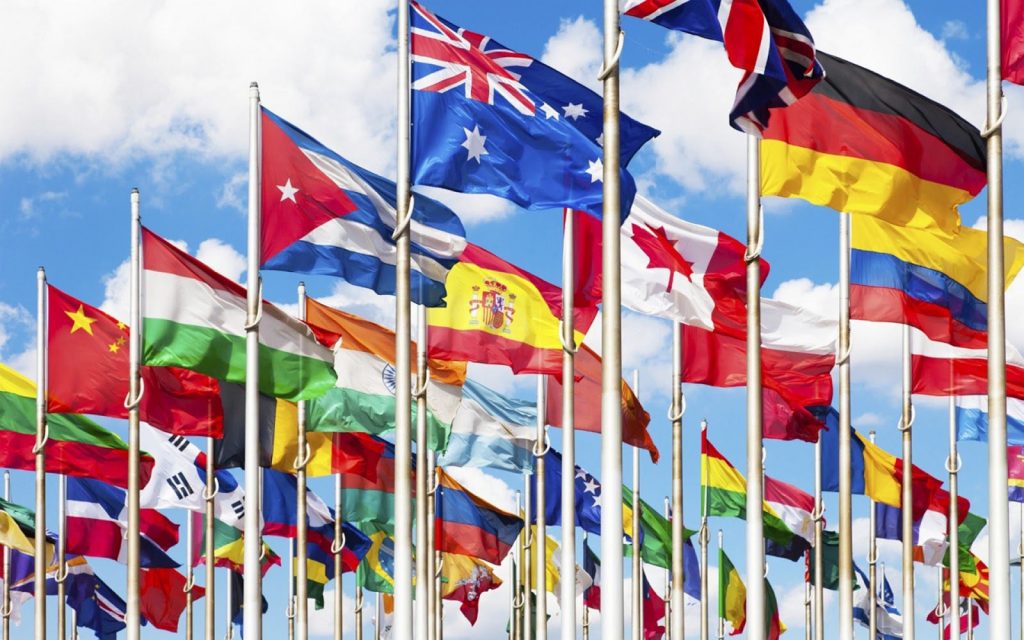 Now comes the hard part – real, ambitious and concerted action from Canada and others.
Thankfully, opportunity for meaningful climate action is right around the corner. This year's U.N. climate summit (COP22) starts Monday in Marrakech, Morocco. The theme of that summit will be how countries can step up and deliver much greater action and commitments between now and 2020. (Commitments in the Paris Agreement start in 2020, but that's no reason to wait until then to reduce carbon emissions.)
There is a significant gap between the Paris Agreement's long-term goal of limiting warming to 1.5 degrees Celsius and commitments by the countries that signed the Agreement. Taking stronger action right now is the best way to start closing that gap. Given that Canada is far from its 2020 target and has the weakest 2030 target in the G7, Canada is a prime candidate for stepping up…right now.
Canada must take greater actions to reduce carbon pollution in the next few years, and live up to its commitments to assist developing countries in their efforts to address climate change.
In Marrakech, Canada's Environment and Climate Change Minister Catherine McKenna will have a formal discussion with other ministers from around the world on how to increase ambition. Here's what we want Minister McKenna to be telling her fellow ministers:
In the coming months, Canada will put into place a robust climate change framework that will bring together the provinces and the federal government to reduce emissions in line with our Paris commitments.
In the next two years, the federal government will continue to develop and implement climate policies so that Canada is ready in 2018—the date of the next high-level international dialogue—to step up with a stronger carbon reduction target that is more in line with Canada doing its fair share.
Between now and 2020, the federal government will supplement the existing CAN$800 million commitment to assist developing countries such that financing reaches CAN$4 billion per year in 2020 and the next five years, as committed to in the Paris Agreement.
In Budget 2017, the federal government will publish a list of subsidies it extends to fossil fuel industries, and establish a timeline for phasing them out, as committed to by Prime Minister Justin Trudeau at the G20.
For the Canadian government to be as transparent and accountable as it claims to be on climate change, it should establish an accountability mechanism that tracks Canada's progress on climate change, and evaluates whether the country should be doing more to fulfill our fair share of the global effort. This mechanism should be an integral part of the climate change framework, since it will evaluate Canada's performance and give guidance to the federal government on the way forward.
Finally, in Marrakech, Canada should engage constructively to develop a plan for developing countries to address loss and damage. For three years, developing countries have requested that a mechanism be developed to assist them in addressing impacts that are so great or so unrelenting that they cannot be adapted to. Just one example are small island states that are steadily being swallowed by rising seas. Canada received its only Fossil of the Day in Paris last year for joining the U.S. in resisting an agreement on this existential issue for the world's most vulnerable countries.
The federal government championed the 1.5 degree temperature limit, but Canada doesn't have a national target commensurate with that goal…nor a plan to meet the weak target we do have…nor is Canada doing enough to support other countries that didn't cause this problem, but are being hit first and hardest by the impacts.
In Marakkech, it's time to step it up. It's time for Minister McKenna and Prime Minister Trudeau to turn ambition into real climate action.