Exposure to common antibacterial and preservative ingredients in cosmetics during pregnancy increases chances of premature birth or lower birth weight, study finds.
Cosmetics and personal care products are made to last a long time on the shelf or your dresser. And some products, like soaps, are marketed as "antibacterial". But what is added to increase the shelf life of a product or to protect you from germs may actually be putting your children's health at risk.
According to recent scientific research,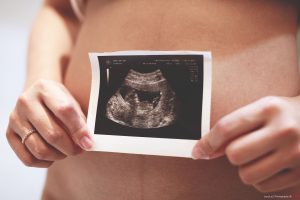 parabens and triclocarban (an antibacterial chemical similar to triclosan), which are additives found in makeup, soaps, shampoos, and deodorants, may be linked to adverse birth outcomes like low birth weight in newborns. This study is the first to generate evidence of such reproductive health effects in humans.
Scientists at the Department of Environmental and Occupational Health Sciences at SUNY Downstate in Brooklyn, New York, studied the effects of exposure to parabens and triclocarban during pregnancy by testing the concentration of these chemicals in the blood of a group of 185 mothers and the cord blood of 34 of their newborns. What they found was alarming:
Exposure to butylparaben (a widely used paraben compound) in the last trimester of pregnancy was associated with increased chances of premature birth and lower birth weight.
Triclocarban exposure was associated with premature birth.
Parabens are a group of endocrine-disrupting chemicals (i.e. hormone disruptors) and have been linked to reproductive health problems in previous animal studies. Last fall researchers found that small amounts of parabens can have similar effects to estrogen in our bodies and stimulate the growth of breast cancer cells. And according to a recent study, parabens from makeup are likely entering the environment  and polluting wildlife like dolphins, polar bears and sea otters.
Triclocarban (like its sister chemical triclosan) is also a suspected hormone disruptors. Scientists have linked the wide use of these antibacterial compounds to the rise of antibiotic resistant bacteria. These "superbugs" undermine the effectiveness of important medicines that we use to treat dangerous infections. These chemicals are also persistent environmental pollutants and are known to be toxic to aquatic life.
Unnecessary Pollutants
Parabens and antimicrobial compounds in our makeup and shampoos get absorbed through the skin and end up washed down the drain, polluting our bodies and environment. These ingredients can be easily replaced in personal care products, and in many cases, eliminated. We don't need "antibacterial" soaps to get rid of germs; soap without such additives is equally effective. (check out our Just Beautiful Pledge companies for examples of safer products!)
Although, some cosmetics companies are now using safer preservatives, thousands of products sold in stores continue to use some type of parabens. And while companies have claimed that triclosan in products is on the decline, at least 175 popular brands of personal care products (like oil-free daily face wash or after shave lotions) contain triclosan or triclocarban. That's why we need strong government policies to ban these harmful chemicals.
Triclosan has already been declared toxic by the Canadian federal government back in 2012, but no additional steps have been taken to ban its use in consumer products. Parabens are even further behind and are not designated as a toxic substance – which is an important step if the chemicals are to be restricted.
We are working to improve Canadian chemicals policy by making sure that harmful substances are eliminated from products. You can help too by signing our petition to ask the federal government to overhaul chemicals regulations.
Download our handy Toxic Ten Pocket Guide for tips on how to avoid toxics in your household products.