This week, a major international report added to damning evidence against endocrine disrupting chemicals-chemicals that can mimic human hormones – many of which are still found in Canadian consumer products, including deodorants, soaps and furniture.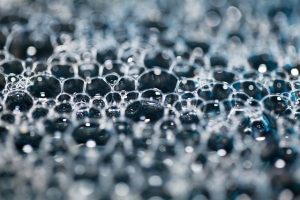 The Endocrine Society, a group of scientists dedicated to hormone research and the clinical practice of endocrinology, has released its Second Scientific Statement on Endocrine-Disrupting Chemicals, reviewing evidence from over 1300 peer-reviewed papers on the growing threat posed to human health by these chemicals.
According to the report, endocrine disrupting chemicals are not just linked to cancer, as previous studies have shown. They are also linked to obesity, cardiovascular diseases and risk factors for diabetes. The report also indicates that rising breast cancer rates may be connected to endocrine-disrupting chemicals, a finding that was also highlighted by the United Nations Environment Program and the World Health Organization in their 2013 report on endocrine disruptors. Higher exposures to certain endocrine disruptors have also been associated with decreased IQs in children.
The hormonal system is extremely sensitive and even low doses of hormone-disrupting chemicals can have an impact on human health. These chemicals are still present in many products we use every day:
Phthalates, found in plastics and fragrances
Parabens, found in cosmetics
Triclosan, found in hand sanitizers, antibacterial soaps and deodorants
Bisphenol A (BPA), banned from baby bottles but still common in receipts and food cans
PBDEs  including DecaPBDE, flame retardants common in furniture
Swifter action is needed from government to ban or restrict these substances, in order to protect the health of Canadians and the environment. The endocrine disrupting chemical triclosan, found in hand sanitizers and personal care products such as deodorant, was declared toxic in 2012, yet no risk management actions have been announced by the federal government. It mimics thyroid hormones and has been linked to the development of antibiotic resistant bacteria.  The Canadian Medical Association has been calling for a ban since 2009.
Similarly, Canadians have been waiting for a ban on imports of products containing the flame retardant DecaBDE for years; plans to restrict this substance in imported items were announced in 2006, and have yet to be finalized. The chemical is associated with lower IQs in children exposed in the prenatal period, and mimics thyroid hormones.  These are "stalled substances,"- scientists have agreed they are toxic, but the regulatory process to protect Canadians from continued exposure has stalled.
Canada's new government should improve efforts to protect human health by taking swifter action to remove chemicals from the marketplace when they are known to be toxic. And where consumer safety is concerned, risks posed by chronic toxicity, not only acute risks, from chemicals in products, must be taken into account.
While we wait for federal action, Canadians continue to pay the price in increased rates of preventable cancers, diabetes, reproductive impacts, and neurodevelopmental impacts. This is unacceptable.
To learn more about endocrine disrupting chemicals and how to reduce exposure, read our tips and guides, and considering taking action to help protect human health and the environment from this form of pollution.