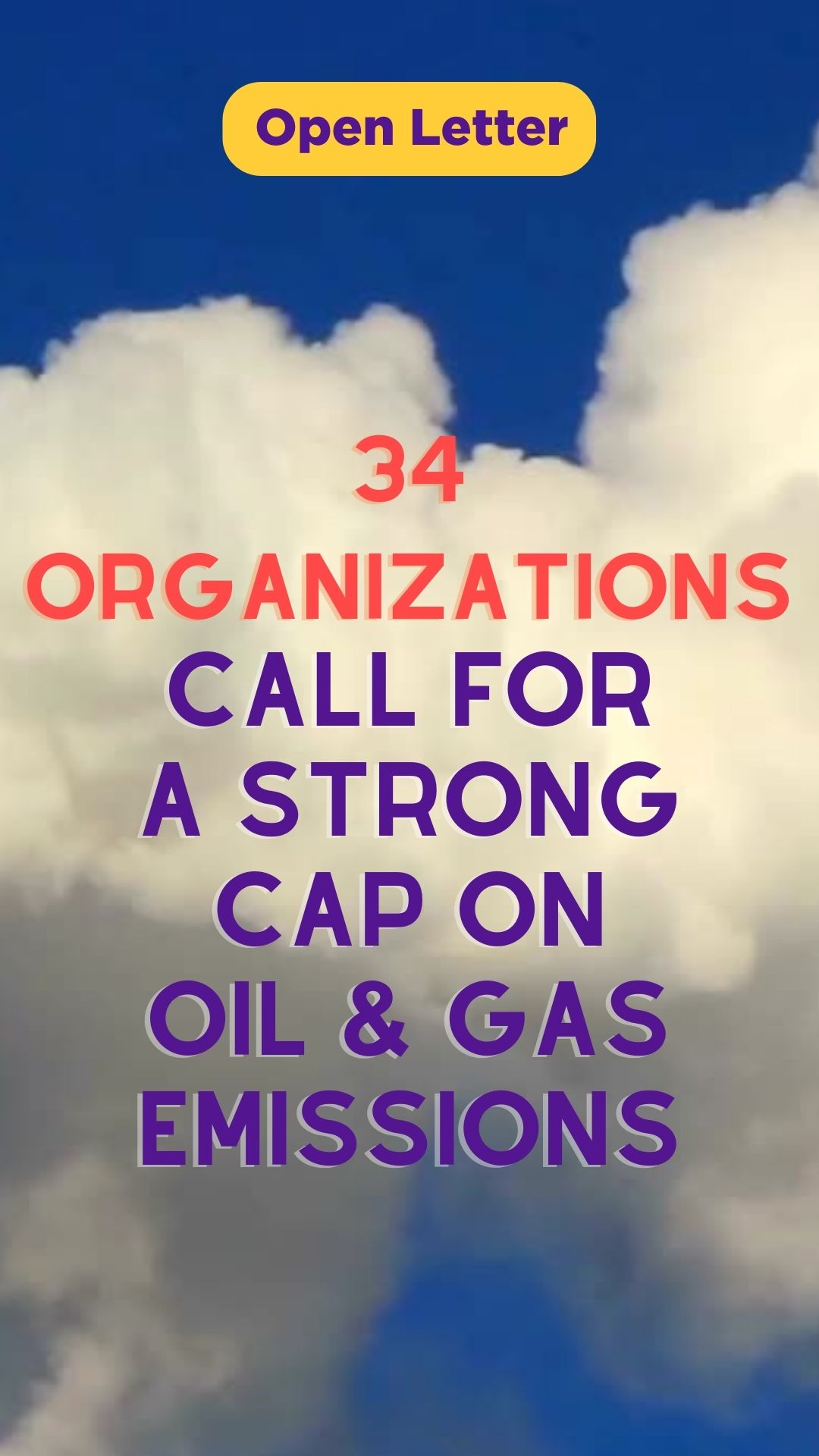 About the Open Letter:
Canada's credibility on climate change depends on the level of ambition and strength of its emissions cap for the oil and gas industry, and whether it gets implemented within the next year. There are many ways to design an emissions cap and getting it right matters. As 34 organizations representing over 1 million people, we call on the Government of Canada to ensure that the oil and gas emissions cap policy includes the following principles:
a 1.5 C aligned-trajectory
no delays
an enforceable, hard cap on the absolute level of emissions, which declines over time
no loopholes
includes strong enforcement measures
comprehensive in scope
upholds Indigenous rights
integrates equity into policy development and,
includes all emissions from the production of oil and gas.
With the proposed cap on emissions from the oil and gas sector, Canada has a real opportunity to take meaningful action towards creating a climate-safe future. The Government of Canada must do all in their power to put the health and safety of Canadians, and the survival of all species, over the narrow interests of the oil and gas industry.
---